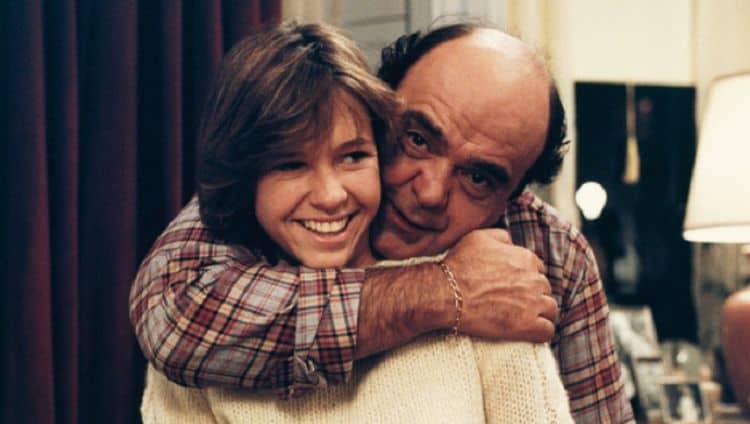 Some might say that it's a great deal of talent or a severe lack that makes it possible for someone to be nominated as the best and the worst actor in a single movie, but it has happened since there are a few documented times that people can recall, and one of them is in the process of happening at the moment. As far as winning both awards, such a thing has never happened and it almost feels as though the world might implode if such a thing ever did happen. The Golden Raspberry award is something that a lot of people don't even want to consider getting since it's a bit of a joke in the acting world and on top of that, it means that someone was really, REALLY bad according to their peers and to the fans, and even more so according to the judges that control the Academy Awards. But to be thought of as good enough and bad enough to warrant a nomination for both awards is kind of hard to imagine. It goes to show that a lot of us might not really understand what the Academy Awards are all about, or that they're a bigger joke than they've been made out to be in recent years.
Here are a few actors that were nominated for an Oscar and a Razzie for the same role.
3. James Coco-Only When I Laugh
It's fair to say that a lot of people probably don't remember this movie and as a result might not remember James Coco even being in it. As far as dramas go it was lambasted by some critics and loved by others, but James being nominated as he was kind of makes it clear that the movie was kind of divisive in a way that one can't help but think left both sides, those that liked it and those that didn't, saying 'to hell with it' when all was said and done. This wouldn't be the first movie to be given that kind of treatment since quite honestly there are a lot of dramas that still exist in cinematic memory but aren't considered to be among the most memorable for a number of reasons. One has to be something beyond a film buff to really get into the movies that slip between the cracks or settle like sediment in the historical records that so many movies will one day be a part of. In a big way, James has entered a very exclusive group of actors, but at the same time even mentioning his name isn't likely to spark much of a memory with a lot of people.
2. Amy Irving-Yentl
This feels like a serious downgrade for Amy Irving since she was pretty likable despite her less than energetic acting in Carrie. But relegating her to the role she played in Yentl from the role of Sue in one of the more memorable horror movies of all time is something that could be construed as insulting. It certainly didn't hurt Barbara Streisand's career, but it's fair to say that Amy has done what she can to maintain her reputation over the years. She did show up for Carrie 2: The Rage, but it feels accurate to say that she might have been smarter to simply stay away from the idea after the first movie. Losing an Oscar is something that tends to happen, even if it's not an easy thing to experience, but losing a Razzie is both a humbling and satisfactory experience, or so it would appear since it would mean that she wasn't the worst in her category at the time, but she still managed to lose out on an award that probably isn't that hard to decide upon when looking at the worst actors. In other words, losing isn't easy, but there are times when a person should probably be grateful for it.
1. Glenn Close-Hillbilly Elegy
This case is definitely more recent since it's about to become a part of the upcoming Oscars and will show that things are about as screwy as they can get at the moment. It might be tempting fate, but at this time it does feel that the Oscars aren't capable of getting any more ridiculous since the fact that a person can be nominated as best and worst actor in a movie is the kind of nonsense that rarely takes place out of someone's imagination or in a movie since that's where it can actually make sense. But it's fair to think that Glenn Close will take the nominations with as much grae as she does so many other things considering that the Razzie is something that people still accept even if it's a sign that people thought they were so terrible that they needed recognition for it. Thankfully, most actors come up with something witty to say when accepting the award.
It's a mad, mad world, but it's what we've got.
Tell us what's wrong with this post? How could we improve it? :)
Let us improve this post!