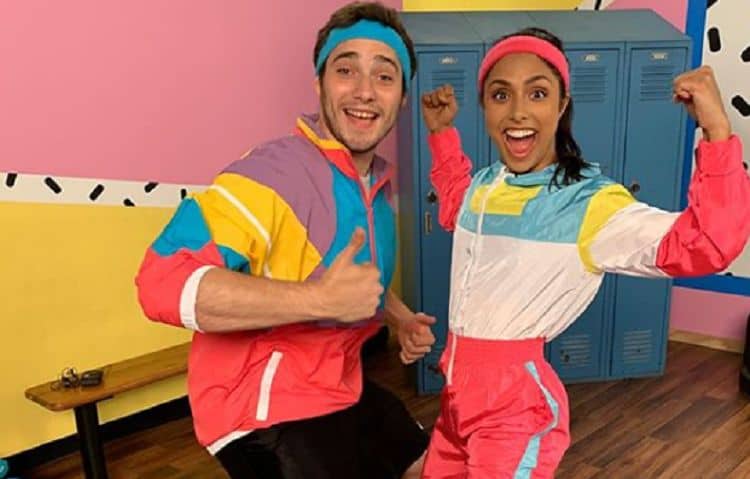 So many people take a career path that is so traditional, and so many of them live lives that are unfulfilling and unhappy. They think that they are required to live life in a box doing certain things and being certain people all the time, but that is simply not the case. Garrett Kennell, for example, is a man who lives his life on his own terms, and it's working out for him in a major way. He's living his best life, and he's living it with his favorite person. Let's find out a bit more about this man who makes living the dream seem easy.
1. He's Engaged
Not only is he engaged, he's engaged to someone who he has been working with and partnering with for a long time. Her name is Michelle Khare, a YouTube sensation, pro cyclist, and television host for HBO Max. They got engaged during a trip to Bora Bora. It was an engagement he spent 10 months planning, and it almost all fell apart at the last minute when their February 2020 trip to Thailand was cancelled due to unforeseen situations. Fortunately, his then-girlfriend surprised him with a last second trip to Bora Bora and he was able to rearrange all his plans and hard work and make it happen.
2. He's From Pennsylvania
He grew up in Pittsburgh. His childhood was spent there, he did most of his dreaming there, and he obviously fell in love with the idea of creating and becoming someone who did what he wanted in life while he was there.
3. He's a College Grad
When he graduated high school, he decided to head to college. He attended the Point Park University's cinema program. He graduated with a bachelor's degree in cinema production, and he's been using that degree to make his dreams come true ever since.
4. He's a Writer and Producer
He is well-known for his work as a writer and a producer. He's created many things that have turned into a success, and he's been featured and screened in some big places. How about the Cannes International Film Festival, as an example? Not just anyone gets to go there and have their work screened.
5. He's a Bit Unorthodox
One thing that he's known for are the characters that he likes to crate. They are often called unorthodox and just a little bit unique. He likes to find their conflicts and make them really good, and it's worked for him for some time now.
6. He's Funny
If you take a look at his content online, it's clear he is a funny guy. He's known for his sense of humor. He posted a photo of himself and his fiancé on Instagram in which they are both dressed like astronauts and he's asking his followers to compliment her on the work they've been doing lately so that she will continue to let him have some crazy ideas.
7. He's a Huge Fan of His Fiance
You can see it in everything he posts and says about her, too. He's so proud of everything she does and that she has accomplished, and she's clearly someone who inspires him to be better than he is right now. Garrett Kennell appreciates how hard she works and how much of herself she puts into everything she does, and we love that about him.
8. They Worked Together Before they Were Together
Rumor has it that they were working together for a while before anything happened romantically. They only just celebrated their one-year business anniversary in October 2019. They clearly work well together in every capacity of their lives.
9. He Loves to Travel
If you take a look through his social media pages, you'll see that many of his photos are all about the travels he's taken. From Paris to Scotland to everywhere in between, he clearly has a passion for travel. We love that, and we appreciate that, and we are feeling that with our own lives. Those who love to travel are adventurous and are going to learn more in their travels than anyone else will learn just staying home.
10. He's Working Hard
In one year as of October 2019, he and his lady love managed to build a growing business that involves employees, 2 million subscribers, and almost 200 million views on their pages. They've worked with NASA and Fashion Week in London, and they've worked with Olympians and done more than they could ever imagine doing in their time together. It's pretty impressive.
Tell us what's wrong with this post? How could we improve it? :)
Let us improve this post!