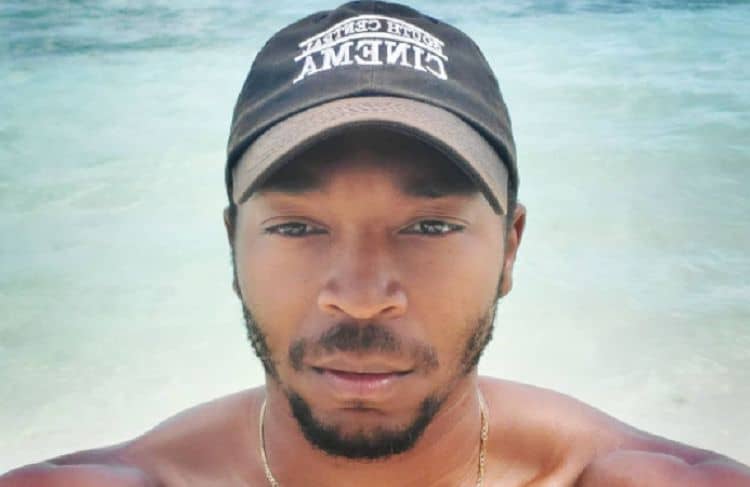 Malcolm Mays has been in the entertainment industry for more than a decade, and in that time he's gone from an aspiring creator to a rising star. Although he made his on-screen debut in 2013, he didn't get his big break until 2017 when he was cast in the FX series Snowfall. His time on the show ended the following year, but that didn't stop Malcolm from continuing to do his thing. Now he is on the brink of another major opportunity thanks to his role in the upcoming series Power Book III: Raising Kanan. The series is a spin-off of Power and fans are looking forward to it. Keep reading to learn 10 things you didn't know about Malcolm Mays.
1. He Always Knew He Would Be Successful
Most people would agree that they want to be successful, but Malcolm is the kind of person who always knew that success was in his future. When he was younger, he always told his friends that he would be rich and famous someday. While there are some people who may have thought he was crazy, he's definitely on the right track to achieve everything he's ever dreamed of.
2. His Uncle Is A Street Legend
Malcolm is a California native and the nephew of Stanley 'Tookie' Williams III who is one of the original founders of the Crips. Tookie was convicted of four counts of murder in 1981 and received a death sentence. He was executed by lethal injection in December of 2005.
3. He's A Talented Musician
Sometimes when people are good at more than one thing, people encourage them to pick one lane and stay in it. Malcolm, however, has never followed any of that advice. He loves music and acting and he's found success in both. He has been playing the piano since he was 11 and he is also a talented singer and songwriter.
4. He's Auditioned For Some Well-Known Projects
Working in the entertainment industry means that you have to get pretty comfortable with hearing the word no. This is something that Malcolm has learned time and time again over the course of his career. Some of the projects he auditioned for include Dope and Star Wars although he wasn't cast in either. Despite the rejection, Malcolm has never let anything get in the way of his dream.
5. He Hopes To Make A Difference In The World
Malcolm's idea of success isn't just about being rich and famous. He also wants to be able to use his platform to do something positive in the world. As his career continues, it will be interesting to see which causes and organizations Malcolm decides to collaborate with.
6. He's a Director
Most people like to think of Malcolm as an actor, but in reality, he is so much more than that. When it comes to telling stories, he likes to experience different parts of the process. He has been directing for several years and he shot his first feature film, Trouble, when he was just 17-years-old.
7. He Likes To Travel
Malcolm may have lived in California for his entire life, but that doesn't mean he hasn't gotten to experience other parts of the world. He loves traveling and the experience of trying new things. Some of the destinations he's visited include French Polynesia and Aruba.
8. John Singleton Was His Mentor
Believing in yourself is always important whenever you're trying to accomplish a goal, but it's also nice to have the people you respect believe in you as well. Malcolm was fortunate to have legendary filmmaker John Singleton see something in him from an early age. Malcolm and John formed a strong mentor/mentee relationship, and John was instrumental in helping Malcolm in his career. Sadly, John Singleton passed away unexpectedly in 2019.
9. He Enjoys Taking Pictures
Making memories is always nice, but there's nothing better than having pictures to make those memories last forever. While he may not think of himself as a photographer, Malcolm loves to get behind the camera and take photos and he has a great eye for capturing the most stunning moments. He has shared several of the photos he's taken on Instagram.
10. He Isn't Afraid To Speak His Mind
When people work in the entertainment industry, everything they say tends to get scrutinized. That has never stopped Malcolm from speaking his mind, though. He is very active on Twitter and he isn't afraid to share his opinion on a wide variety of subjects. For example, when Mal from the Joe Budden Podcast tweeted that Snowfall was better than The Wire, Malcolm responded by saying "You're smokin d**k".
Tell us what's wrong with this post? How could we improve it? :)
Let us improve this post!