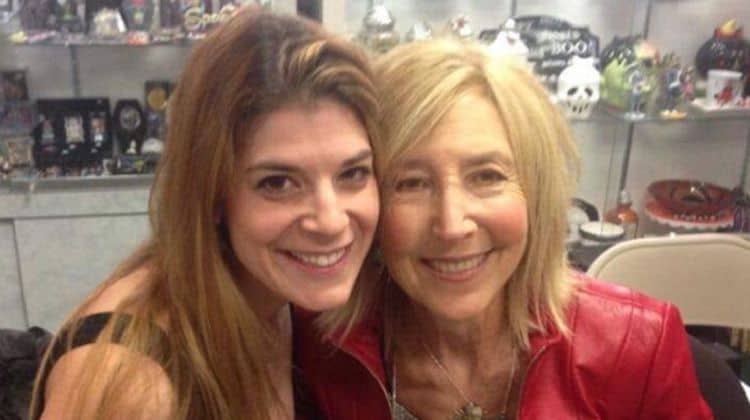 For the last two decades, Robin Sydney has entertained millions of people with her work on both the big and small screens. Since making her debut, she's appeared in dozens of productions. She is best-known for her work on Drake and Josh where she played the recurring role of Jackie. She also appeared in an episode of the popular medical drama, ER. Although Robin typically plays minor roles, she always manages to leave an impact. She has shown that she can take on a wide variety of characters, and she brings something special to each role she plays. Even though she has a lot of great work behind her, her fans are excited to see what the future has in store for her. Keep reading for 10 things you didn't know about Robin Sydney.
1. She Is An Entrepreneur
Acting may be Robin's first love, but over the years she's also transitioned into being a business woman. In 2003, she and her mother founded a company called Zorbitz. According to the website, the company was founded "with $100 and a one-bedroom apartment." Zorbitz sells custom made bracelets and other gifts.
2.She's From Colorado
Robin was born and raised in Colorado where she acted in local theater groups for several years. When she was a teenager, she and her mother decided to relocate to Los Angeles to give her a better opportunity at pursuing her dreams of becoming a professional actress.
3. She Started Acting When She Was 8
Robin has been passionate about acting from a very young age. During an interview, she said, "I started acting when I was eight years old, in theatre in Colorado. I did over 20 productions with this particular professional children's group. Then when I turned 14 I got into film, in Colorado, and I did every single film there was to do in Colorado."
4. She Likes Roles With Lots Of Depth
As an actress, Robin enjoys taking on roles that are multidimensional and powerful. On her website, she says, "My favorite roles in general are those that have a lot of depth to them so on the surface they are one thing but they are hiding all these other crazy things going on in their life so in different moments they'll pop up and as the character changes they go to the top."
5. She Loves Doing Horror Movies
The horror genre has developed a bit of a bad reputation for subpar acting. However, actors like Robin Sydney have worked hard to bring high-quality acting to the horror world. She's done several scary movies throughout her career and she really enjoys them.
6. Her Goal Is Simply To Act
For lots of actors, the main goal of their career is to win the most prestigious awards and build the most impressive resume. However, Robin's goal has nothing to do with accolades and other outside recognition. She says that the main goal of her career is simply to act as much as she possibly can.
7. She's Not Active On Social Media
Lots of celebrities have found that social media has become an important part of their brand. Not only is it a way for them to promote upcoming projects, but it can be also used as a tool for interacting with followers. However, Robin doesn't seem to be very active on social media. She doesn't have accounts on Instagram or Twitter and has a personal Facebook page that she updates infrequently.
8. She Loves Traveling
Traveling is one of the best experiences a person can have. Something about getting out and exploring new places and cultures can truly be an enriching experience. This is something that Robin Sydney knows from first hand experience. She is an avid traveler and has visited over 20 countries.
9. She Enjoys Outdoor Activities
Even when she isn't traveling, Robin enjoys getting out and making the most of her surroundings. She is definitely the type of person who appreciates the natural beauty the world has to offer. She enjoys spending time outdoors doing activities like hiking and relaxing at the beach.
10. Her Dream Role Is To Play Someone Who Overcomes A Disability
Every actor has a role they'd love to get the opportunity to play, and that role for Robin isn't what you may expect. When asked about her dream role, she said, "My dream role would be someone who has a disability to overcome, mental or physical. And that they succeed. That's the ultimate of layers going on."
Tell us what's wrong with this post? How could we improve it? :)
Let us improve this post!