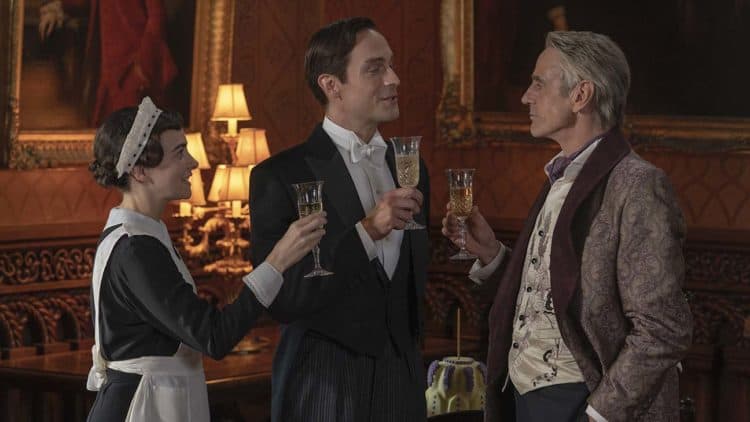 Tom Mison is an English actor who has appeared in a remarkable range of projects. For people in the United States, he might be most recognizable to them as Ichabod Crane on Sleepy Hollow. However, Mison has been in everything ranging from radio productions to movies and TV shows. In particular, it is worth mentioning his interest in the theater stage, as shown by the fact that his recent appearance in a production of a play from the very early 18th century. Here are 10 things that you may or may not have known about Tom Mison:
1. Tom Means "Twin"
Most people should be familiar with the name Tom, which is a short version of Thomas. Curiously, Thomas is an Aramaic name that translates to "twin," which presumably means that it was once handed out for that precise reason. It is interesting to note that Thomas wasn't a popular name in Britain until William the Conqueror won the Battle of Hastings, which caused an extensive transformation of Anglo-Saxon England.
2. Mison Comes From the Norman Conquest As Well
Mison is another name that started showing up in Britain because of the Norman Conquest. With that said, there are two possible origins for the name. One is believed to have been a place called Moucon, which perhaps unsurprisingly, can be found in Normandy. Meanwhile, the other is believed to have been the French name Musset. Unfortunately, it is difficult to tell whether a particular Mison came from one or the other to say the least.
3. Comes from Woking in Surrey
It is interesting to note that Mison comes from the town of Woking, which can be found in the county of Surrey. Generally speaking, Woking is considered to be part of the London commuter belt, which is the somewhat nebulous region from which it is practical to commute to the city of London on a regular basis. Suffice to say that the exact boundaries of the region can see a fair amount of variation depending on the cost of transportation as well as the cost of housing in London itself.
4. Advised to Go for Period Pieces
Mison studied acting when he was still at school, as shown by the places that he has studied at. When he was still at the singing school turned drama school called Webber-Douglas Academy, his speech coach suggested that he should go for period pieces. Something that he has followed to some extent.
5. Had a Part in The Way of the World
From time to time, Mison still plays parts on the theatre stage. One excellent example is a recent production of The Way of the World in London. Said play is interesting because it is one of the Restoration comedies, which was not greeted particularly well in its own time but has nonetheless managed to hang on well enough that it is still produced from time to time.
6. Appeared in The Amazing Mrs. Pritchard
In 2006, Mison appeared in a BBC drama called The Amazing Mrs. Pritchard. Said series was centered on the titular character, a supermarket manager who chooses to stand for election because she is less than pleased by the state of British politics, with the result that she winds up becoming the new Prime Minister of the United Kingdom.
7. Appeared in Lost in Austen
Then in 2008, Mison appeared in an ITV drama called Lost in Austen, in which a modern British woman switches places with the character Elizabeth Bennett in Jane Austen's Pride and Prejudice. Said individual does her best to ensure that everything goes the same way as in the book, but suffice to say that her efforts are met with a lot of complications.
8. Appeared in Sleepy Hollow
For a lot of people, Mison might be most familiar to them because of his role as Ichabod Crane on Sleepy Hollow. Said character is much changed from the source material of Washington Irving's story, not least because it incorporates elements from Rip Van Winkle, one of Irving's other stories. On the whole, Sleepy Hollow had a successful run with Mison as the lead, but it winded up being cancelled in 2017.
9. Appeared in Bones
Amusingly, Mison showed up as Ichabod Crane in a crossover with Bones, which was possible because of the elements inspired by Rip Van Winkle. Regardless, the crossover was much as what people would have expected, featuring a team-up between the cast of the two TV shows for the sake of solving a shared mystery.
10. Has Had Radio Roles
Mison has done a fair amount of work as a voice actor as well. This is because he has contributed to a number of radio productions for the BBC. However, it should be mentioned that the last time that he showed up in one of these was in 2013, meaning that it has been some time.
Tell us what's wrong with this post? How could we improve it? :)
Let us improve this post!