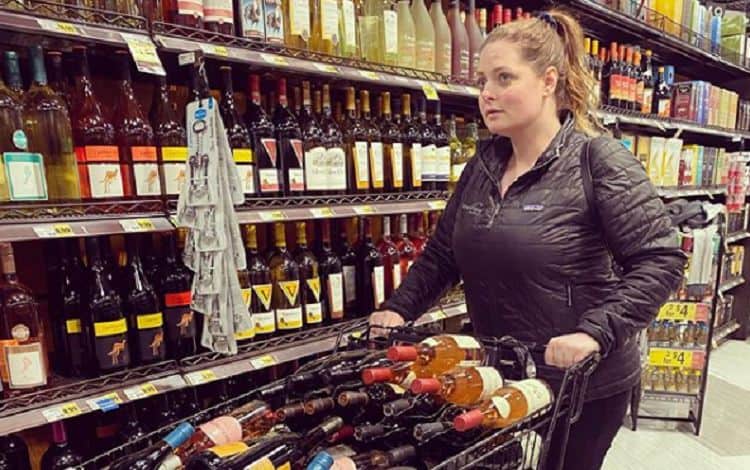 Lauren Ash who is commonly known as Dina Fox in the NBC sitcom "Superstore" is taking Hollywood by storm with her witty, hilarious and candid nature. Here are the ten things you didn't know about Lauren Ash.
1. Career
According to an interview with long Island weekly, Lauren knew she wanted to be in front of a camera from age 7. She found her calling when a camera was rented for her grandparent's anniversary. At a later age, she joined theatre classes but later dropped out. Afterward, she joined the Second City in Toronto where she received her acting training. A year later in 2001, Lauren got hired at the Toronto Second City in Toronto and later at the Chicago Second City. During her time in the Toronto Second City touring company, she formed a comedy duo "Cory" with star Leslie Seiler. Later, she changed things up from the main stage scene and started doing films and TV shows. She is best known for her roles in the sitcom "Super Fun Night", NBC sitcom "Superstore" where she plays Gina Fox and "She-Ra and the Princesses of Power" where she sounds Scorpio.
2. Early Life
Lauren Elizabeth Ash was born on February 4, 1983. She was born in Belleville, Ontario Canada and currently resides in LA.
3. Awards
In her career, Lauren has scooped up various awards. According to IMDb, she is a two-time Comedy award winner of the Best Female improviser in 2006 and 2007. In 2008 she won Best Comedic play. She also won Best Performance by a Female for "Almost Heroes" in 2012 and Best Sketch Troupe in 2006.
4. Net-worth
Due to her budding career, Lauren has been able to accumulate an estimated net worth of $1 Million. She currently owns a house in LA, although, the price of her property has not been disclosed to the public. Lauren has accumulated her wealth by doing films and TV-shows.
5. Struggle with PCOS and Suicide
In 2015 at the peak of her career. Lauren gained substantial weight without any changes to her diet or exercise routine. Before this sudden change as Lauren relayed to Women's health magazine she had experienced pain, skin issues, irregular periods and severe PMS. Upon visiting the hospital, the doctor established a slowed down metabolism and advised her to eat less and exercise more. However, even after the doctor's advice, she did not improve. Later she started having a frequent hormonal acne breakout. When she visited a dermatologist she was diagnosed with polycystic ovary syndrome. Due to the many years of neglect and misdiagnosis, the cysts around her ovaries had become massive. In 2016, she was unable to handle the pain so she had to undergo surgery to remove the giant cysts. As a consequence of the PCOS, she was diagnosed with prediabetes and hormonal imbalance. To curb the problem she was given some drugs which turned out to be counteractive in that they led her to depression. This later morphed into suicidal thoughts as she contemplated ways to end the pain faster.
6. Charity organizations
Lauren is not only influential in the media scene but she also runs charities for the things she is passionate about. She is involved in several charities such as Save Them All and the PCOS challenge. Save them all is an organization intent on stopping the death of puppies in animal shelters by giving them a home and necessary healthcare. Due to her personal experience with PCOS, Lauren has taken an active role by joining the PCOS Challenge. The PCOS Challenge is a nonprofit organization intent on raising awareness on PCOS and helping women who suffer from the condition.
7. Body positivity advocate
At the beginning of 2019, Lauren made a New Year resolution to be kinder to herself regarding her body and she did it. She told Parade Daily that it is normal for a comedian to turn self-deprecating comments into comic effect. But Lauren has purposed not to use any negative words when discussing her body. She has been affirming her beauty to herself and the people around her. As a result, she has become more confident. In her journey to embracing her body, Lauren is going all out in the clothes she wears. She now even posts stunning bikini photos of herself on Instagram which she had found unfathomable in the past.
8. Love for pets
Lauren is the owner of one cat and two rescued dogs. Her cat's name is Sharky and her two dogs are Fox and Peaches. Lauren loves her pets so much that she refers to them as her three children.
9. Podcaster
To add to her many achievements Lauren is now a host of her very own podcast "Giving It Up For Less". What inspired her to start the podcast was her fans' increased interest in the talk shows she was on. According to the Chicago, Tribune, Lauren gained as many followers from the talk shows she appeared in as from her TV-show Superstore. She saw an opportunity to bring more of that to her audience and she took it. The podcast is about oversharing real-life stories, which Lauren is an expert in. Fans love her for her candid approach which is rare for actors and celebrities alike. Her podcast hosts fellow actors, making it all the more exciting.
10. A writer of Superstore episode
Lauren Ash starring Gina fox is not only a good actor. But she has also had the opportunity to write an episode in season 3 of Superstore called "gender reveal".
Conclusion
Lauren is a breath of fresh air for fans out there. She brings with her a rawness and authenticity that is not common in Hollywood. In an era where women are bombarded with impossible beauty and body standards. Lauren is empowering women to be confident in their own skin. This perfect blend of joy and empowerment is what makes her a fan favorite.