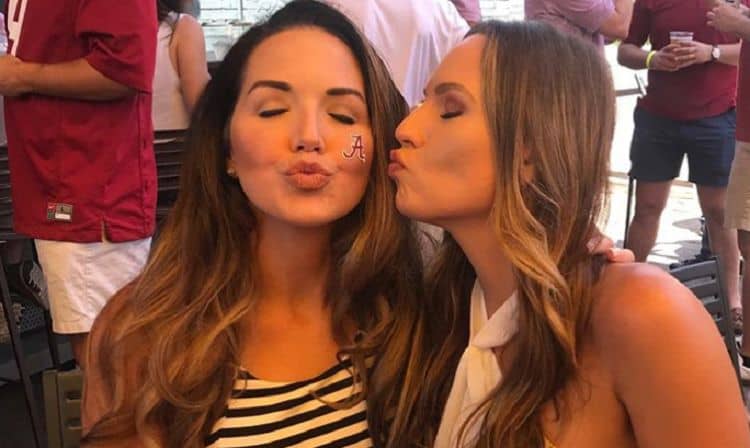 Since Big Brother's debut 20 years ago, lots of houseguests have come and gone, and many of them have been forgotten. However, Danielle Murphree isn't one of them. Murphree appeared on the show in 2012 during season 14, and it didn't take long for her to make a name for herself. Although she made it to the top three, she didn't end up winning the season. Although she hasn't been on any TV shows since, she has maintained a strong social media presence and there are still lots of people who are interested in what she's doing. Surprisingly, she wasn't asked to return for the Big Brother All-Star season, and some speculate that it's because her former housemate and friend, Dan Gheesling asked producers not to invite her back. Keep reading for 10 things you didn't know about Danielle Murphree.
1. She's A Trump Supporter
Most reality TV stars have chosen not to discuss their political views on social media. After all, most people have learned that discussing politics in mixed company isn't usually the best move. However, Danielle is proud of her political views and doesn't hesitate to share her opinions on social media. In a tweet in 2016, Danielle wrote, "I'm not embarrassed at all! Anyone that knows me knows that I voted #TrumpPence16 100%!!"
2. She's A Nurse
Danielle attended the University of Alabama where she earned a bachelor's degree in nursing in 2012. She has since gone on to to become a registered nurse. For a time, she was a surgical ICU nurse. After several years of working in nursing, she took a job as an OR Clinical Product Specialist in Texas where she works today.
3. She Loves To Travel
Danielle is an avid traveler who loves to get out and see the world as much as she can. She has been able to visit several different countries over the years including Spain, Jamaica, Mexico. She has also gotten the opportunity to live in three states: Alabama, Washington, and Texas.
4. She Might Speak Spanish
Being bilingual is a great skill to have, especially working in the medical industry. According to Danielle's LinkedIn profile, she speaks Spanish. However, in an Instagram post from 2019, she admitted, "See I don't speak Spanish … like any at ALL." Although this information is a bit contradictory, she has started to learn Spanish since then.
5. She's A Conspiracy Theorist
The internet is full of conspiracy theories, and most people tend to write them off as pure nonsense. However, Danielle is definitely someone who takes many of these conspiracy theories seriously. While most conspiracy theorists are somewhat closeted with their beliefs, Danielle isn't afraid to share hers with the world. She has an entire section of her Instagram highlights dedicated to the different conspiracy theories she's been following.
6. She Loves To Dance
Everybody has something they do to relax and let loose for a little bit, and dancing is one of those things for Danielle. While she isn't a professional dancer, she loves to bust a move whenever she gets the chance. Not only can dancing be a great way to burn calories, but can also be a good way to boost your mood.
7. She Has A Boyfriend
When Danielle was in the Big Brother house, many people commented on the fact that she seemed boy crazy. Now, she has a boy of her own to be crazy about. Danielle appears to be in a committed and happy relationship. She has posted several photos with her boyfriend although she hasn't tagged him.
8. She Enjoys Spending Time Outdoors
Danielle is a true country girl who isn't afraid to get her hands a little dirty. Spending time outdoors is one of her favorite things to do and she always appreciates the chance to explore the beauty of nature. Some of her favorite outdoor activities including swimming and hiking.
9. She Likes To Take Pictures
When Danielle entered the Big Brother house back in 2012, her bio mentioned that she loved taking pictures. This hobby is something that has stuck with Danielle throughout the years and her Instagram is full of beautiful pictures she's captured while on her outdoor adventures.
10. She Loves Working With Children
Her love for helping others is one of the reasons Danielle decided to go into nursing. She especially loves working with children and traveled to Costa Rica with a company called RomaBoots to help local children and families in need. Danielle was extremely grateful for the experience and loved getting the chance to connect with young people from another part of the world.