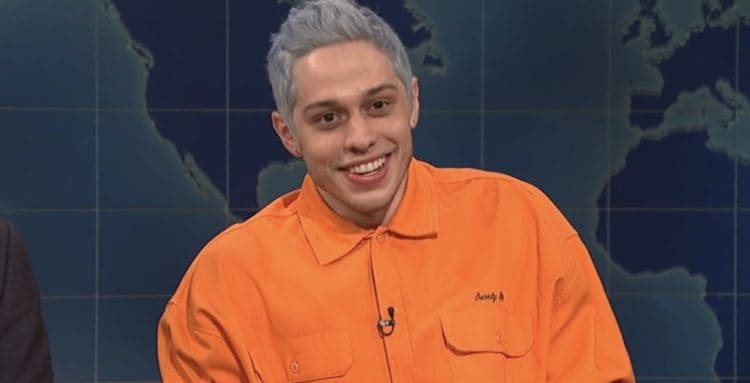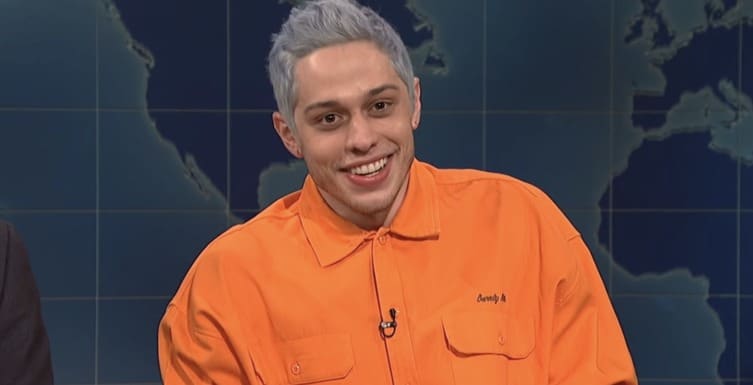 Pete Davidson is a comedian and actor who was born in New York on November 16, 1993. He began his career in the entertainment industry in 2010, and he is now best known for being a cast member of Saturday Night Live. He is also known for his appearances on several MTV series, including 'Fallosophy', 'Wild 'n Out', and 'Guy Code'. Stand-up performances have been an important aspect of Davidson's career, including both live shows and television appearances. Some other television series on which he has appeared include 'Adam DeVine's House Party', 'Brooklyn Nine-Nine', 'Comedy Underground with Dave Attell', and 'Jimmy Kimmell Live!'. Although he is well-known as an entertainer, there are many things that people do not know about this talented man. Here are 20 interesting facts that you probably didn't know about Pete Davidson.
1. He Was Bullied in School
Davidson was raised in Staten Island and attended three high schools; St. Joseph-by-the-Sea High School, Tottenville High School, and Xaverian High School. His school days were not a happy time for the comedian, says The Talko. He had no friends at school and was bullied, which is the reason he attended three different schools. He wasn't happy until he left Staten Island for college.
2. A Dare Led to Him Becoming a Comedian
Davidson might not have fulfilled his dreams of becoming a comedian if it had not been for his friends. At the age of 16, Davidson and his friends were at a bowling alley in Staten Island, says Fan World. A stand-up show was taking place and his friends dared him to get up on stage to perform his first standup routine because they knew of his aspirations to become a comedian. Davidson accepted the challenge and got his first experience of standup.
3. He Suffers from Crohn's Disease and Borderline Personality Disorder
Davidson was diagnosed with Crohn's disease in his teens, says Entity. This is a chronic condition that causes inflammation and irritation of the digestive tract. The cause of the disease is unknown, but Davidson manages his condition with medication. Davidson also suffers from a mental health issue called borderline personality disorder, which is a condition that affects just under six percent of the population. This condition limits his ability to regulate his emotions and control his impulses.
4. He Suffered a Personal Loss in the 9/11 Tragedy
A dater that is ingrained in the brains of all Americans is September 11, 2001. This was the day of the terrorist attacks that are now referred to as 9/11. This tragic event had a huge impact on those involved and on the whole nation. Pete Davidson suffered a personal loss in the 9/11 attacks, as his firefighter father died, says Fan World.
5. He Was the First Saturday Night Live Cast Member Born in the 1990s
When Pete Davidson joined the cast of Saturday Night Live, he was just 23 years old. At the time he was the youngest member of the existing cast and the first cast member of the series ever born in the 1990s, says Entity. In this series, Davidson is known for his standup routines and his impressions of stars including Adam Sandler, Marco Rubio, and Eminem. He is also the fourth-youngest performer to ever become a cast member of Saturday Night Live.
6. He is a Harry Potter Fan
Davidson has admitted in interviews that he is a huge Harry Potter fan, says The Talko. He loves both the books and the films and he can remember the first movie coming out on his seventh or eighth birthday. Davidson has even said that he is obsessed with Harry Potter and has gone to the trouble, and pain, of having several Harry Potter-themed tattoos. When he was dating Ariana Grande, they posted pictures on social media of themselves dressed up in Hogwarts gowns.
7. Davidson Has Several Unusual Tattoos
Davidson's Harry Potter tattoos are not the only tattoos that this comedian has had inked on him, and some of them are rather unusual. Useless Daily says that he has a tattoo of the number 8418 on his left arm. This was the badge number of his late firefighter father, so it is a dedication to him. He also has four tattoos that are dedications to his ex-girlfriend, singer Ariana Grande. Some of these tattoos include her initials, their favorite song, and a bunny ear logo, which relates to an inside joke they shared together.
8. Bill Hader Recommended Davidson to Saturday Night Live Producers
Becoming a cast member of SNL was a big deal for Davidson, both personally and professionally. He can thank former SNL cast member Bill Hader that he got the opportunity to audition, says Complex. Pete Davidson had a small role in the 2015 comedy 'Trainwreck', a film in which Bill Hader also appeared. This gave Hader the chance to get to know Davidson. He was impressed by what he saw and recommended Davidson to Lorne Michaels, an executive producer of Saturday Night Live. Thanks to this recommendation, Davidson was offered an audition that changed his life forever.
9. He Uses Dark Observations to Influence His Work
Davidson's style as a comedian is predominantly dark humor. He has said that he finds looking for something funny in something tragic as cathartic, says Complex. As inspiration for his standup routines, he uses his own experiences and his observations of life. He has even used his father's tragic death as inspiration for his work. While many people find his style hilarious, there are others who think it is depressing or even offensive. For this reason, he is often considered a controversial comedian.
10. He Has Closed His Instagram Account
Pete Davidson was once very active on social media. However, he closed down his account following his break up with Ariana Grande and after posting messages saying that he felt suicidal. Prior to closing the account, he would post photographs of himself and Ariana, says Twenty Two Words. He also put up lots of posts about Ariana's music.
11. Ariana Grande Wrote a Song About Him
According to Twenty Two Words, Ariana Grande added a track about Pete Davidson to her album 'Sweetener'. It isn't one of those tracks that contain a subliminal message that leaves listeners guessing whether the song is about the singer's ex. The track is actually titled 'Pete Davidson'. Grande also mentions him in the song 'Thank U. Next'. The lyrics say that she almost married him and that she is thankful to Pete. The music video for the track features a photograph of the couple that is accompanied by the caption 'Sorry I dipped Pete. I love you always. HUUUUUGE'.
12. Not All of His Work Has Been Successful
Although Pete Davidson is a huge success now, not all of his projects have been successful. Factinate gives the example of when he appeared in the title of a Fox sitcom called 'Sober Companion'. The pilot was aired back in 2014. Unfortunately, the pilot was not a success and the series never aired. This has not stopped Pete Davidson from moving on to bigger and better things in his career.
13. He Has Dated Four Famous Women
Since he has been in the public eye, Pete Davidson has had four high-profile relationships with famous women. He was dating fellow comedian Carly Aquito between 2014 and 2015, says Gossip Gist. He then dated Cazzie David, Larry David's daughter, from 2016 to 2018. Following their split, he began a relationship with singer Ariana Grande. They became engaged in the same year but then split in October 2018. Most recently, he has dated Kate Beckinsale for four months. The couple announced they had split in April 2019.
14. He Collects Sneakers
Pete Davidson has a rather strange collection as he collects sneakers, says Gossip Gist. He has hundreds of pairs of sneakers, far more than he could possibly need, and these are in a range of colors. Davidson has even described his collection as a shoe fetish.
15. He Has a Personal Net Worth of $4 Million
Davidson has enjoyed a successful career in the entertainment industry, and this has led to him accruing an estimated personal net worth of $4 million. Most of this is from his television appearances as a comedian, although some of his money is from his appearances in films. It is believed that he earns $15,000 per episode of Saturday Night Live.
16. He Was on the '30 Under 30′ List
By the time that Pete Davidson had appeared on Saturday Night Live for two years, he had made his way onto a very prestigious list. In 2016, he was given a much-coveted spot on Forbes' '30 Under 30′ list, says Factinate. This is a list of 30 people who Forbes believe are worth watching as they are up and coming in their industries and have the potential to achieve great things. This was a clear indication that Pete Davidson was a rising star.
17. He Hates Syracuse, New York
Refinery 29 reports that Davidson said in an interview with Variety that he hates Syracuse, New York. This was one of the main locations used for his film 'Big Time Adolescence.'. He said that there is absolutely nothing going on there and that he hates everything about the place. It didn't help that he got pulled over by the police in Syracuse, which he blamed on the police having so little to occupy their time. Davidson passed the police's sobriety test, but his friend was arrested for possession of drugs.
18. He Was Listed by Variety as a Top Comedian
Many people consider Pete Davidson as one of the best comedians on television this decade. On many occasions, his talents have been recognized by those connected to the entertainment industry. TV Guide says that in 2014, he was named by Variety as one of the Top 10 Comics to Watch. This means that he had already attracted quite a lot of attention to himself by this time, and he has come a long way since.
19. He is a Hilary Clinton Supporter
In several interviews, Pete Davidson has made his political views known. During the 2016 United States presidential campaign that was eventually won by Donal Trump, Davidson openly supported Hilary Clinton, says The Famous People. He has described her as being his hero. Davidson is such a big fan of the politician, that he even had a tattoo of her inked on his leg. There are very few people who would go this far to show their support of someone campaigning to become president.
20. His Roles in Movies
Although Davidson is usually associated with his comedy appearances on television, he also has a career in the film industry. His first film role was playing PipeKleener in the short film 'TubbyMan'. Since then, he has had small roles in 'School Dance', 'Trainwreck', and 'Set It Up'. His 2019 films include 'Big Time Adolescence', 'What Men Want', 'The Dirt', and 'Going Places'. The latter is currently in post-production.