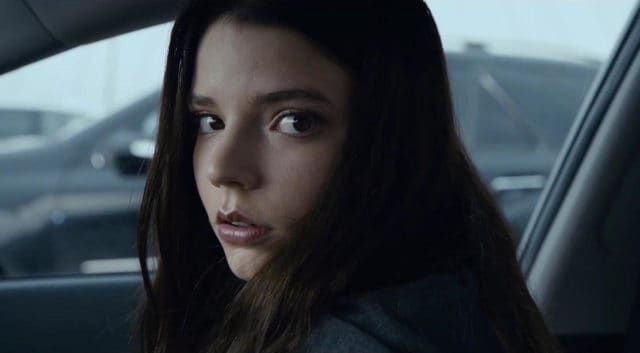 Her first big role came in The Witch in 2015 but since then Ana has been on a role. She's known for playing characters that come off as rather weak and even a bit vulnerable but ultimately can show that they're stronger than anyone in the film. This takes a good deal of talent that's both natural and learned since it requires the kind of will that can back down when needed and come surging forward at a moment's notice. Ana's acting ability has allowed her to show that she has a strength of character that is easily accessible and can be utilized in the greatest way whenever she needs it.
Here are a few things you might not have known about her.
5. She's the youngest of six kids.
At a certain number of kids it's no longer just a family it's the beginning of a brood. This is a joke obviously but that's a lot of kids to be taking care of and a lot of siblings to contend with for affection and resources while growing up. It's not much of a wonder why she had to become a little stronger with her personality. She might never have been noticed if she hadn't.
4. At age 16 she left school to become an actress.
This might have seemed like a very bad idea for many people but Ana has made it work for her since she got into acting and has made a big impact so far with her roles. It might pay off eventually or she might need to gain a little more education but the truth of it is that she's managed pretty well so far and has landed a few roles that have kept her from slipping away.
3. She seems to like starring in thrillers.
You could see this just by the fact that she's been in Split and The Witch, both films which are known for their thrills and the level of depravity that they employed. She seems to like characters that are seemingly helpless in one regard but can come back and be completely awesome in another. That's a big switch in a character that a lot of people can't match that easily.
2. She didn't learn English until she was 8 years old.
She was born in Miami but her family moved her and her siblings to Argentina shortly after. Ana loved her time in Argentina and spoke only Spanish for the first eight years of her life. The family moved from Argentina when she was six to London, which had to have been difficult until she finally learned the native tongue.
1. She did not want to move from Argentina to London.
The reason that the family moved from Argentina was due to political unrest that would have made life very hard for them if they'd stayed. Ana and her siblings didn't care to move to the city when everything they'd known had been so green and open. Later on however they did thank their parents for looking out for their well-being.
She's still a fairly young actor and really getting into Hollywood, but Ana Taylor-Joy is already proving to be a great actress.
Save