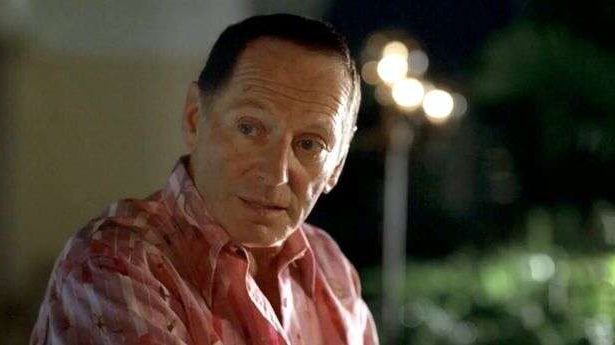 Forty years is a very long time to work the same job, but there is nothing about acting that is considered the same. Every job is different. No two roles are the same. Working for 40 years as an actor means living a million different lives while still being yourself each morning and night, and that is what Paul Herman did for four decades. He did it all. He was one of the most famous actors of all time, and the news of his death on March 29, 2022, shook the world. The talented actor left this world on the same day he was brought into it – on his 76th birthday. His fans are heartbroken, but his legacy lives on.
Early Life
Paul Herman was born the same day he died. He was born on March 29, 1946. On the day he turned 76, he lost his life. The actor was born and raised in New York. He grew up in Brooklyn with his family. The famed actor did not speak much of his childhood, so there is very little about it that the world knows. What we do know is that he was close to his brother, Charlie. There was a time when the two ran their own restaurant, and it was very successful. Of course, while they both had ownership of the New York City restaurant, they were not the only owners. It was owned by way of small stakes with many other actors. The restaurant was called The Columbus Café. It was located across the street from the Lincoln Center, and it was a known location to see many famous people – and many very important people. The DEA and FBI agents who were based in the city loved to show up there to eat, and it was also a hot spot for those who danced in the New York City ballet.
His Career
His many roles were well-known, but there are only a few that are as famous as his roles in films such as Goodfellas and shows such as the Sopranos. He is famous for his roles in movies such as Silver Linings Playbook, as well, and his many fans were certain to make sure they saw him at work in The Irishman (alongside every other actor that ever worked in Hollywood). His career, however, did not begin recently. This is an actor who spent more than half his life working in Hollywood, and he made it clear that this is what he was born to do. His first role came to him 40 years ago in 1982. He took a role in a movie called "Dear Mr. Wonderful," alongside the exceptionally famous Joe Pesci – though he wasn't nearly as famous then as he is now. Following his role in this film, Herman was quick to land many other roles that were equally as amazing, and his star continued to grow. For more than four decades, he graced our televisions in the most iconic shows of all time, and he graced movie screens in some of the most iconic movies of all time. He worked only with the best of the best, and it was almost as if you heard a movie was being directed by someone of the utmost importance and immediately assumed it would star Herman.
The World is Shocked
When his management team confirmed the actor's death on his 76th birthday, the world was in mourning. His former costars and coworkers immediately hopped online to post their condolences and their sadness and grief following the announcement. There were thousands of messages for the late actor sharing what a wonderful person he was, how talented he was, and how many people were just so fortunate that they were able to spend time knowing him during the course of a life that feels all too short at the age of 76. At the moment, there is no official cause of death listed on his behalf. There are no reports that we could find that he was suffering from any health issues. However, it's always possible he was and worked very hard to keep his health issues private. Of course, there is always a chance he simply died of old age despite the fact that many would consider 76 still quite young. Either way, our condolences are with his friends, his family, and those who loved him the most. May he rest in peace. He is certainly going to be missed, but his legacy lives on in the work he did.