The Try Guys scandal saw Ned and Ariel Fulmer disappear from the limelight, leaving fans of the online entertainment group curious about the couple's marital status. Alongside Keith Habersberger, Zach Kornfeld, and Eugene Lee Yang, Ned Fulmer founded the media production company known for their comedic YouTube videos in 2019. The company expanded quickly and became a brand for entertaining videos revolving around trying various activities. Through The Try Guys, Ned nurtured a public persona rooted in being a devoted husband, earning himself a unique nickname—The Wife Guy.
The adorable public image and successful brand built around Ned and Ariel Fulmer's marriage crumbled in late 2022 following an allegation of infidelity. The extramarital affair effectively ruined Ned's long career, as much as it threatened his marriage. In the wake of the scandal, The Try Guys severed ties with Ned, throwing his career into an abyss of great uncertainty. What has become of his marriage since then is also uncertain; it begs the question: are Ned and Ariel Fulmer still together?
Ned and Ariel Fulmer Are Working To Save Their Marriage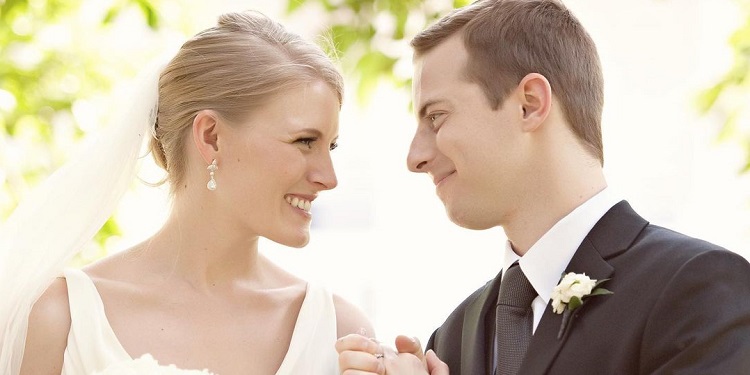 While Ned Fulmer has been ousted from the famous YouTube comedy troupe, he has been able to hold on to his marriage. The former cast member of The Try Guys met his wife Ariel Marie Fulmer (née VandeVoorde) sometime in the late 2000s. They dated for two years before they got married in 2012. In 2018, nearly six years into their marriage, the couple welcomed their first child, a son named Wesley James Fulmer. Wesley has a younger brother named Finley "Finn" Fulmer. He was born in November 2020.
All things considered, it was a perfect union that inspired Ned's character for The Try Guys brand. He became the Wife Guy—a devoted husband and father, while Ariel embraced calling herself Boy Mama. It all came tumbling in September 2022 after it circulated online that Ned had been cheating on Ariel with Alexandria Herring, an employee who worked as a producer for The Try Guys. The allegations against him included pictures and videos of the Wife Guy kissing Herring, who was engaged to Will Thayer, in a New York City bar.
Ned would confirm the alleged extramarital affair in a statement, asserting that it was a "consensual workplace relationship" as he apologized to Ariel. He added that he would focus on "the only thing that matters," his marriage and children. Ariel also expressed a similar sentiment in an Instagram post that has since been deleted. She thanked those who checked on her, stating that nothing is more important to her and Ned than their family. This suggested they had resolved to work on their marriage, a belief that was reinforced after they were both spotted wearing their wedding rings around their Los Angeles home in late September 2022.
How The Try Guys Powered Ariel Fulmer's Multifaceted Career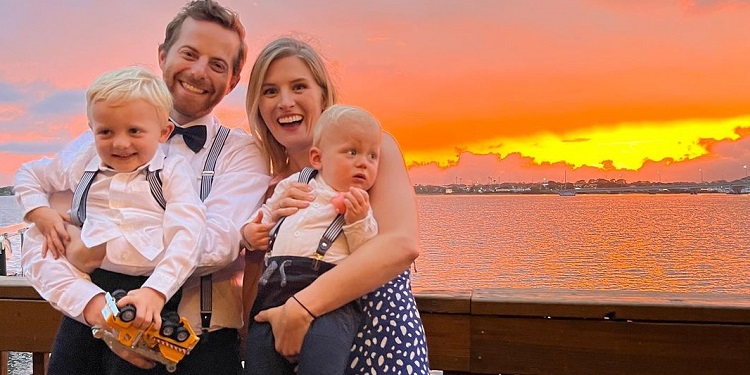 Ned and Ariel Fulmer's marriage is poised to survive The Try Guys infidelity scandal, but the same can't be said about their careers. Since the extramarital affair came to light, the couple has relegated their respective careers to the background, focusing on saving their marriage and raising their kids. For Ned Fulmer, it's hard to predict the career path he will forge hereafter. His career has been leading up to The Try Guys since he left his job at a Chicago renewable energy lab and joined BuzzFeed in December 2013. Conversely, Ariel's career can thrive outside the influence of The Try Guys brand.
While her multifaceted career was never tied to The Try Guys, the brand influenced her professional life in no small manner over time. Before the cheating scandal that saw Ned ousted from The Try Guys, Ariel appeared in many videos of the entertainment company. She starred in series like Date Night, Ned & Ariel, Try DIY, and The Try Wives: Wine Time. With the massive fan base of the YouTube comedy troupe, she gained mainstream popularity that rubbed off on her exploits as an interior designer and stylist. Ariel founded her vintage styling firm Fig + Stone Designs in 2015, a year before Ned co-created The Try Guys while working for BuzzFeed.
Based in Los Angeles, the company offers all kinds of antique and modern home accessories. Away from her passion for vintage styling, Ariel Fulmer has also made a living as a podcast host and cookbook author. She used to co-host You Can Sit With Us, a weekly comedy podcast, with other wives of The Try Guys, Rebecca "Becky" Habersberger and Margaret Angela "Maggie" Kornfeld. She hasn't been a part of the podcast since the cheating scandal, and according to reports, she is yet to make up her mind about returning to the podcast known for discussing everything from female friendships to current events.
That also seems to be the case with the Baby Steps Podcast, a weekly parenting podcast she co-hosts with her husband, Ned Fulmer. The podcast dedicated to revealing "the dirty, messy truths behind raising (their) blissfully Instagram-ready family" will probably return after the couple successfully restores the former prestige of their marriage. Perhaps, they will channel the discourse toward how they survived the scandalous infidelity everyone expected to drive them apart. A year before the workplace scandal, Ned and Ariel Fulmer co-authored The Date Night Cookbook with Kiano Moju.
Insights On Ariel Fulmer's Life And Career Before Fame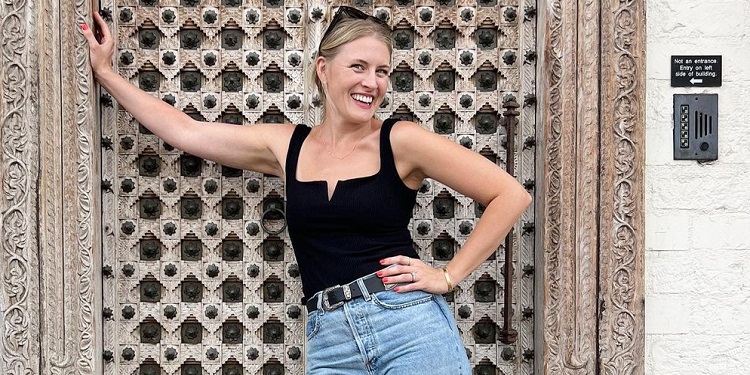 Long before Ned and Ariel Fulmer became a famous couple and explored career opportunities together, Ariel was a regular American woman born and raised in Jacksonville, Florida. She was reportedly born on the 15th of November 1985 and attended The American School in London, a private college-preparatory school in St John's Wood, London, England. She graduated in 2004 and proceeded to the Sorbonne Nouvelle University in Paris, France, where she studied Studio Art, Art History, and Design for a year. She also studied Sociology and Anthropology for four years at Carleton College, a private liberal arts college in Northfield, Minnesota.
Ariel Fulmer began her career as an assistant registrar at The Conservation Center, a private art conservation laboratory in Chicago, Illinois. She worked there for over three years and a half before joining The Newberry, where she worked as a conservation assistant. She moved to Los Angeles and joined One Kings Lane in September 2013 as an assistant category manager. Seven months into the job, she became an associate category manager, a position she held for over a year. Fulmer left the luxury home decor company in May 2015 to focus on running Fig + Stone Designs.