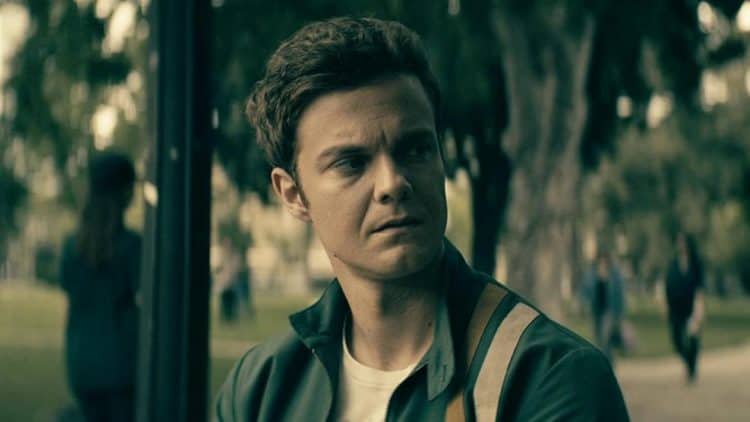 To say that acting is in Jack Quaid's blood would be an understatement. As the son of Meg Ryan and Dennis Quaid, Jack is a direct descendent of Hollywood royalty. However, his famous parents arent' the reason for the success he's had in his career. Since making his on screen debut, Jack has shown that he is a very talented actor who can stand on his own two feet. In 2019, his role in the TV series The Boys proved to be a huge opportunity for him. If there was any one who doubted whether or not he had the skills to make it in the industry, his portrayal of Hughie Campbell was all the evidence they needed. Keep reading for 10 things you didn't know about Jack Quaid.
1. He's A Comedian
Acting isn't the only thing Jack likes to do to express his creative side. He's also a comedian who has dabbled in stand-up and sketch comedy. Additionally, he is a founding member of Sasquatch Comedy. The comedy group has a YouTube channel where they share their material.
2. He Made His Film Debut In The Hunger Games
When The Hunger Games was released in 2012, it didn't take long for the movie to become a hit. Jack played a small extra role in the film which was an extra special opportunity for him because it was his very first on screen role. Even though he didn't have much time on camera, he was still incredibly grateful.
3. He Attended NYU
Growing up around actors not only caused Jack to develop an interest in the craft, but it also allowed him to see the possibilities he could have with a career in acting. He decided he wanted to sharpen his skills and attended New York University's Tisch School of the Arts although he didn't complete his degree.
4. He Loves When Harry Met Sally
The 1989 romantic comedy Harry Met Sally is arguably one of Meg Ryan's most memorable roles. Jack loves the film and actually referred to it when he was preparing for a rom-com of his own. He told Glamour that the movie is one of his favorites from his mom's catalog and said, "When Harry Met Sally— I mean, I know it's in the family. But that's the one I watched when I was doing Plus One because the banter that my mom has with Billy Crystal is just…it was such a thing I was trying to get down in terms of the rhythm of that."
5. His Dream Is To Be In A Star Wars Movie
Every actor has at least one role that they would do anything to play. For Jack, that role would be something within the Star Wars franchise. During an interview with Insider he said he doesn't even care what the role is, he'd be happy just to have the opportunity to be in the movie.
6. He's A Big Mindhunter Fan
Jack isn't the kind of actor who doesn't like to watch TV and movies in his free time. He's actually a big fan of both and one of his favorite shows to watch is the Netflix series, Mindhunter. If you're not familiar with Mindhunter, it's a psychological thriller that follows members of the FBI's behavioral science unit.
7. He Was Once Mistaken For Shia LeBeouf
To most people, Jack Quaid and Shia LeBeouf don't really look anything alike, but Christopher Walken seems to think they do. Once when Jack ran into Walken at an airport, he was excited to see the legendary actor. Jack told Insider, "Later he came up to me to ask if I was "the kid from the Transformers movies." He thought I was Shia LaBeouf. I was sad to tell him I was not."
8. He's In A Relationship
Sometimes true love can seem impossible to come by, but Jack has already found the perfect woman for him. He has been in a relationship with actress Lizzy McGroder since 2016. Although Lizzie has a few on screen credits on her resume, she hasn't yet gotten her big break.
9. He's Not Afraid To Share His Political Views
The political climate in the United States has been unusually tense for the last couple of years. This has resulted in many people choosing to be even more quiet about their political views. Jack isn't one of those people. He's not afraid to speak out about his stance and he encourages his followers on social media to register to vote.
10. He's Not Picky About The Roles He Takes
Jack's career has been a long journey and he's grateful for all of the things he's done With that being said, he tries not to be picky and instead sees every role that comes his way as an opportunity. He told Schon Magazine, "this sounds cheesy but I'm just happy to book a job – period. Then I try to find something interesting to me within that character. I don't look for any specific quality in particular. All I know is that when a character intrigues me, I become obsessed with figuring out what makes him tick."