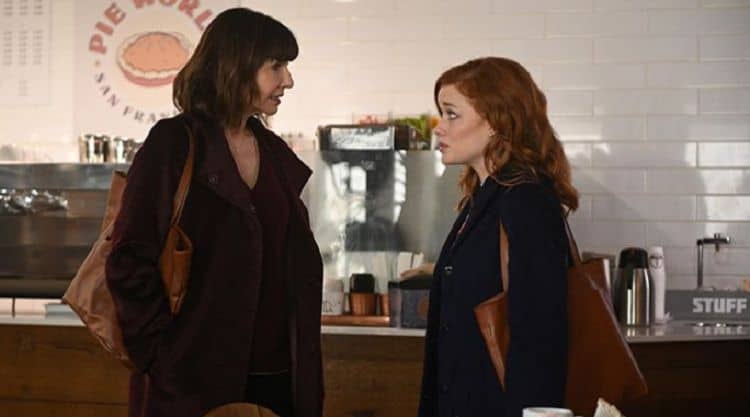 When you think about Mary Steenburgen you might not put the name with the face right away but it comes to you the moment you see her since she's been a very prolific actress for a lot of years now. It's funny to think that there was a time in her life that she wasn't that well known and had yet to become someone that people would recognize right away, but that's common enough for everyone. Throughout her career though she's definitely taken on enough roles that have allowed her to become a memorable face and an actress that many people enjoy seeing whenever she's on the big or small screen. She's been a vibrant and very experienced presence for a lot of years now and quite honestly whenever she shows up it's hard not to listen to her voice and smile since she's just got that kind of charm.
Here are a few things you might not know about Mary.
10. Her wedding to Ted Danson was attended by Bill and Hillary Clinton.
Apparently she's been very good friends with Hillary Clinton for a while and has supported her and Bill throughout their careers. Not everyone can say that they know someone that was in the White House. One can only think that it's kind of interesting to have friends in such high places.
He actually gave her a role in one of her movies when he encountered her in a waiting room when she was just getting started. That kind of thing doesn't seem to just happen these days, but back then it almost seems as if people were plucked up from the strangest places to become movie stars.
8. Steve Martin was her next door neighbor when she lived in Manhattan.
Do you get the sense that Mary simply has the good luck to know or be around people that are either famous or were bound to be famous one day? I mean come on, a noted actor, a couple that went as far as the White House, and one of the greatest comedians to ever come along? That's more than luck it seems.
7. She had a good time on the set of What's Eating Gilbert Grape?.
Her words were somewhere along the line of how great it was to be able to kiss on Johnny Depp all day, which a lot of women back then would have agreed with since he was still something of an idol that people, women especially, absolutely loved.
6. Mary loves anything that has to do with the south.
Since this has a lot to do with who she is and where she comes from Mary happens to adore anything that reminds her of home and the culture she enjoys. This is fun to hear since a lot of people seem to move around a lot and don't cite any one region where they'd love to remain out of love of their home.
5. At this point her net worth is around $12 million.
This seems like it's about right since she's been around long enough to have done a lot when it comes to show business and she's been seen to give back on a regular basis to people that she feels are worth giving to. While net worth might not take into account one's sense of morality it almost feels like she's been blessed for being a decent person.
4. She was very active in drama and tap-dancing early on.
There seems to be a good indication that she wanted to do something that would enable her to stand in front of people and be noticed. She certainly hasn't been shy throughout her career in showing people what she can do, though one has to wonder if she's still able to tap or has long since given that ability up.
3. She taught drama workshops to high school students in Arkansas back in 2002.
This was done to help the students but also to fulfill a promise she'd made to a couple whose daughter had been killed in a car accident some time before. Mary is the type of person no doubt that seeks to go the extra few miles for those that she cares about.
2. Mary has played in a couple of movies concerning time travel.
She's been Time After Time and Back to the Future III. In one movie she was a woman that came from the future, while in the other she was a woman that came from the past.
1. She was the 84th actress to receive an Academy Award.
The first Academy Awards ceremony was held in 1929, which means that in 90 years worth of awards women have won at least a majority of the time in one category or another. This seems like at least a stab at equality.
Mary is by far one of the more charming individuals in show business.