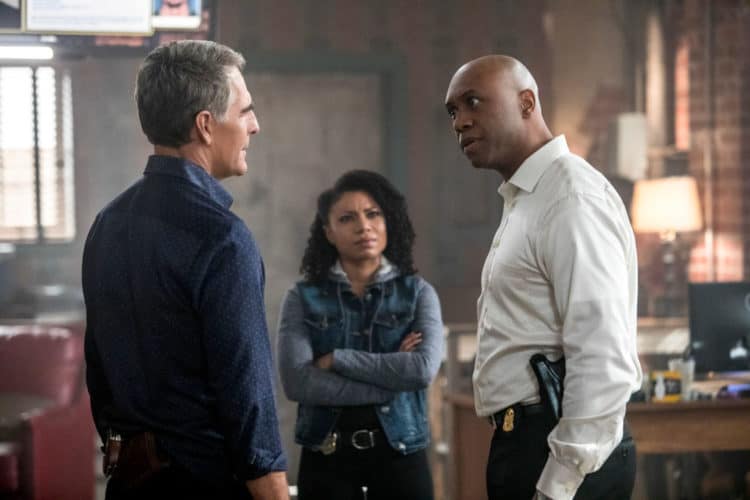 Since making his TV debut nearly 30 years ago, Derek Webster has gone on to have a career that is nothing short of impressive. In fact, you may even recognize him from some of your favorite shows. His acting credits include a host of popular shows like Castle, Revolution and Ray Donovan. Derek is probably best known for his appearances in law related shows such as Damages, Harry's Law, NCIS, and CSI. There's just something about Derek's demeanor that made him the perfect fit to play judges and lawyers. Don't be fooled though, because Derek can definitely switch it up and do it all. Continue reading for 10 things you didn't know about Derek Webster.
1. He's From California
For most actors, moving to Hollywood is one of the first steps they take when trying to pursue their dreams. Fortunately for Derek Webster, he didn't have to travel too far to chase his dreams. Derek was born and raised in Bakersfield, CA. Bakersfield is a little less than two hours away from Los Angeles. Derek also attended college in California at the California Institute of the Arts.
2. He Has Worked Almost Every Year Since His Debut
Finding consistent work in the entertainment business isn't easy. The amount of competition is constantly increasing and auditions can be pretty cut throat. Even successful actors aren't guaranteed work from one project to the next. Luckily for Derek Webster, he's been able to work consistently. Since the late 80s, Derek has been able to land a role almost every year.
3. He Is Available To Speak At Events
Acting isn't the only way Derek likes to connect with people. He is also available to speak at different types of events. However, if you'd like Derek to come speak, you better be ready to cut a pretty big check. According to his page on Celebrity Talent, Derek charges between $15,000 and $24,999 to speak.
4. He Has Been In Multiple Films By Roland Emmerich
It's always a great sign of respect when a director continues to work with an actor on different productions throughout the years. Derek Webster and Roland Emmerich have built this kind of relationship. Throughout his career, Derek has appeared in several films directed by Emmerich, including Independence Day, Godzilla, and Stargate.
5. He Does A Lot Of Theater Work
Lots of actors who got their start in theater still enjoy taking stage roles from time to time. Derek Webster may be busy with on screen roles, but that doesn't mean he doesn't make time to get back to his roots. Derek has appeared in several stage productions including the title role in Othello.
6. His On Screen Debut Was A Film
Derek's TV work is what he's best-known for. On the small screen alone, he has over three dozen credits. However, his career actually began on the big screen. In 1981, Derek had a small role in the film Enter the Ninja. Even though the film wasn't a big hit, it was a great starting point for Webster's career.
7. He's A Private Person
Keeping your personal life out of the spotlight isn't easy when you work in the entertainment industry. Somehow, though, Derek Webster has managed to do just that. He hasn't revealed any information about his private life and he doesn't seem to do any interviews.
8. He Has A Writing Credit
According to TV Guide, Derek Webster has one writing credit for an episode of Little Bear in 1995. If you grew up in the 90s, you probably have fond memories of the cartoon, Little Bear. The show aired from 1995 to 2003 and was a part of Nickelodeon's Nick Jr. lineup.
9. He Doesn't Have Social Media
These days it's uncommon for a person not to have social media – especially a famous person. But one of the reasons Derek has been able to keep his personal life so low key is the fact that he doesn't appear to have any social media accounts. Although this can be a bummer for fans who want to keep up with him, it probably makes Derek's life a lot more peaceful.
10. He's Worked With Some Of The Biggest Names In The Business
Over the years, Derek has become widely respected in the industry. That's because he's been able to show his skills while working alongside some of the biggest stars in Hollywood. Some of those names include Glenn Close, Will Smith, Vivica A. Fox, and LL Cool J.
Tell us what's wrong with this post? How could we improve it? :)
Let us improve this post!