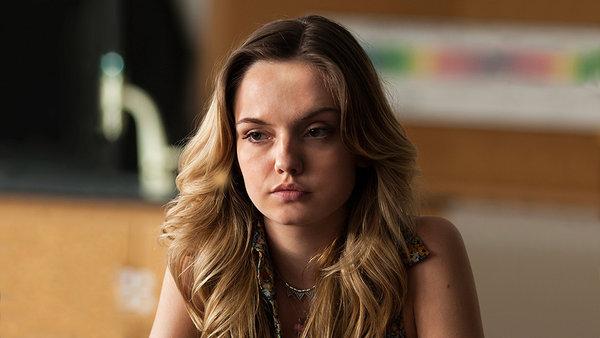 Emily Meade is an American actress who was born in New York City, New York, on January 10, 1989. She is best-known for her roles in movies that include 'Twelve', 'My Soul to Take', 'Nerve', 'Money Monster', Gimme Shelter', and 'That Awkward Moment'. Her most recent role is in HBO's television series, 'The Deuce', which is set to launch in September 2017. So, what might you not know about this talented actress?
1. She Can Also Sing
Although she is best known for her acting, Emily Meade showed a talent for singing from an early age. In fact, she won a prize in 1997 when she took part in Zecchino d'Oro, an Italian song contest. Meade sang 'Up, Over Through, and Under' which landed her the Zecchino d'Argento prize which is awarded for the best non-Italian song. Since this competition, she has shown no interest in pursuing a singing career but her talent is potentially useful for future roles.
2. She Was Discovered at 15
Meade's beauty and potential talent as an actress were noticed when she was just 15 years old. She was attending a showing of 'Mea Creek' in 2004 when she was spotted by casting director, Jennifer Vendetti. It was just two years later that Meade appeared in the film, 'The House is Burning', playing the role of Anne. This German drama film was directed by Holger Ernst and starred John Diehl, Melissa Leo, Julianne Michelle and Robin Lord Taylor. The film was screened at the 2006 Cannes Film Festival.
3. She Was Obsessed with 'I Love Lucy'
When Emily Meade was growing up, she loved Lucille Ball and was obsessed with the television series, 'I Love Lucy'. She has previously said that it was this show and actress that got her interested in a career in acting, although she was always adamant that she did not want to pursue this career until she was at least 18 years of age. During her childhood, she also enjoyed watching 'Saturday Night Live' featuring Christopher Guest.
4. She Wants to Write and Direct Movies
While Meade is extremely happy with how her acting career is going and recognizes that she has achieved great success, she also wants to work in other aspects of the film industry in the future. In past interviews, she has expressed a desire to write and direct movies and this is how she plans for her career to progress in the future. Her experiences of acting and working on sets have fuelled this desire.
5. 'The Deuce' Is Not Her Television Debut
While she is best-known for her roles in movies, 'The Deuce' is not the first time that Emily Meade has appeared in a television series. She has had several brief roles in episodes of several well-known TV series, including 'Law & Order: Special Victims Unit', 'Boardwalk Empire', Fringe', and Broad City'. In 2014, she played the lead role, Aimee, in season 1 of 'The Leftovers', which aired for six episodes. However, the leading role, Lori, in 'The Deuce' is probably her biggest TV series role to date as there are 8 episodes of this TV show planned.