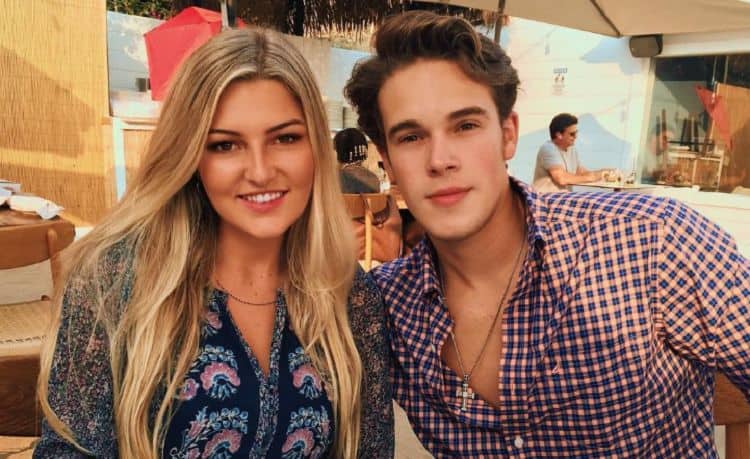 Ricardo Hurtado has all of the key ingredients people typically need to succeed in the entertainment industry. He's good-looking, hard-working, and talented. So far, those three things have really worked in his favor. He rose to popularity in 2016 when he was cast as Freddy Huerta in the Nickelodeon series, School of Rock. Since then, his fan base has continued to grow and he's had some other great roles along the way. Now Ricardo is on the brink of another major opportunity thanks to his casting in the new Netflix series, Country Comfort. The show has already been getting a lot of buzz and it could really help Ricardo get access to more opportunities in the future. Here are 10 things you didn't know about Ricardo Hurtado.
1. He Started Acting At 13
There are some actors who have been dreaming of acting since before they really knew what acting was. For that reason, some people would probably consider Ricardo to be a late bloomer. He didn't start acting until he was 13, but once he got started he knew it was something he wanted to do for the rest of his life.
2. He's Bilingual
Ricardo was born in Florida but raised in Georgia. Both of his parents are originally from Nicaragua. Ricardo is fluent in English and Spanish and has been speaking both languages for his entire life. At the moment, however, it appears that English is the only language he's ever acted in.
3. His Family Has A Unique Christmas Tradition
For many people, the holiday season represents a time to be near friends and family and enjoy each other's company. When Ricardo's family gets together to celebrate Christmas, they have a special tradition for their holiday meal. During an interview with Alexis Joy VIP Access, Ricardo shared that his family boils a turkey in a hole in the ground every Christmas.
4. He's A Musician
Acting is what comes to mind when most people think of Ricardo, but he's also a musician and he's been putting in a lot of work to grow his career as an artist. In 2020, he released a single called "Come Back Home" and he is constantly working on new songs and projects.
5. He Loves To Stay Active
Since Ricardo spends a good amount of his time in front of a camera with his shirt off, he does his best to make sure his beach body is ready all year long. He is a very active person and he spends a lot of time working out. In addition to traditional workouts, he also likes other forms of exercise such as rock climbing.
6. He's Always Looking To Improve His Skills
Once a person reaches a certain level of success, it can be very easy to get complacent. Ricardo has no plans to allow himself to get comfortable, however. He is always looking for opportunities to grow as a performer and he encourages up-and-coming actors to practice and take classes whenever possible.
7. He's Engaged
There are probably a lot of people who have Ricardo right at the top of their crush list, but he only has eyes for one person. In 2020, he announced that he was engaged to ZuZu Holland. As far as we know right now, they have not yet announced any official plans for the wedding.
8. His Faith Is Important To Him
We weren't able to find the specific details of Ricardo's religious beliefs, but we do know that he is a religious person. Ricardo was brought up in a Christian household and his faith continues to play a very big role in his life. In an industry where it can be hard to stay on the right path, Ricardo feels confident knowing he can always lean on his faith.
9. He's Very Family Oriented
There are some stars who try to separate themselves from their loved ones once they reach a certain level of fame, but Ricardo isn't that kind of person. He has very close relationships with his family members and he has been grateful to have them by his side every step of the way.
10. He's Grateful For All Of His Fans
Ricardo has nothing but love and appreciation for all of the people who have supported him through his journey. He told Starry Mag, "I would love to say thank you so much for all of your support. I love all of my fans dearly and am where I am today because of them. I will always put them first and ensure that all the work I do will leave a positive influence."