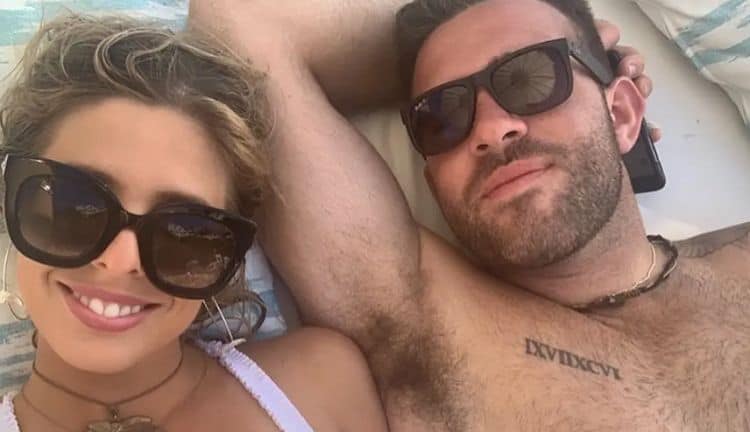 Anyone who loves the fascinating world of yachting has surely watched at least a few of the "Below Deck," series on television. It follows the lives of those who work on yachts that cater to the wealthy, and it is nothing short of amazing. Alex Radcliffe is one of the stars of the Mediterranean version of the show, and he's someone fans love to watch. He's a man who works in this adventurous industry because of his love of adventure and of being out on the open sea, and he is quite good at what he does. With that in mind, let's see what else we can figure out about him.
1. He's from Massachusetts
This New Englander is a man who is proud of where he is from. He's got the sound, the look, and the humor to make it obvious where he is from, and he's not someone who is ashamed of his upbringing. He did not come from the wealthy parts of this state, either. He grew up in a blue-collar community, and his family worked hard.
2. His Mom Raised Him
We don't know anything about his father. We know that he was raised by his single mother. She worked hard to make sure that he has a good life growing up, and she did an excellent job taking care of him. He learned a lot from her, and we imagine that they are quite close.
3. He's Got Strong Work Ethic
The community in which he grew up, and his mother's influence, taught this young man a serious bout of work ethic. He's not afraid to work hard, to reap the benefits of working hard, and to really enjoy the pleasures that working hard brings his way.
4. He Knew Nothing About the Job at First
When a friend of his who already worked in the yachting industry introduced him to this world, he was instantly in love. He knew not a thing about it, though, so he did what anyone who is so desperate for a certain job would do. He faked it, and then he learned all he could, and he employed every ounce of his knowledge until he learned the job the best way. He made it, too.
5. He's Got a Goal
Right now, he's a deckhand. He works hard to make sure that the yacht he's on is being taken care of quite well, that he's able to get his life in order, and that he is able to follow instructions and work hard. He's keeping that up for now, but it's nothing more than a stepping stone to help him become the most important part of the crew; the captain.
6.He's a Shameless Flirt
If there is one thing that he is aware of and that his fans know about him, it's that he is a huge flirt. He loves the ladies, and he's not afraid to show them how much he loves them with his own personality. It works for him, however, and it works in the industry in which he works. He's happy about it.
7. He's Very Tall
He's tall enough to be taller than most average men. It seems to us that so many men are around 6 feet tall, and we don't see that as super tall. However, he's 6 foot 3 inches tall, and it's something that just sounds so much taller than it probably is.
8. He's Allegedly Single
There were some big rumors that he and another woman from the same yacht might have a thing for one another, but it seems that they might just be good friends who occasionally get a little cozy. Her name is Bugsy Drake, but it appears that they are nothing more than just good friends. He's still single, ladies. So, give it your best shot.
9. His Job Helps Him With the Ladies
We don't know if working on a yacht or being part of a reality television show is what helps the most, but it seems that he's been doing just fine with the ladies for a while now. He's getting some racy DMs on social media, and he's finding that it's much easier for him to meet women when he is out and about. That's a perk, right?
10. He's Close to His Friends
If you take a look at his social media pages, you'll see that he is a man who is close to his friends. They are included in almost every single photo he posts, and it's clear that his friendships are very important to him.
Tell us what's wrong with this post? How could we improve it? :)
Let us improve this post!