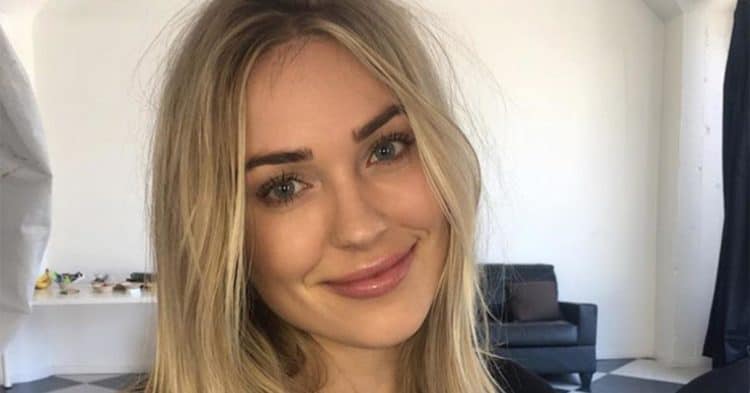 Fans of The Bachelor have long been enamored with the contestants that vie for the heart of the star. It is a way for viewers to connect with other individuals in search of lasting love in a way that they would not otherwise be able to. Each week, viewers from around the world tune in to see what information will be revealed about their favorite people on the show and how this knowledge will impact who they think will ultimately be chosen by The Bachelor. With that being said Cassie Randolph is one personality that many have already failed in love with. She is no stranger to reality television, having already been on the popular show Young Once. With that in mind, there is so much to learn about her. Here are 10 things that you probably did not about Cassie Randolph.
1. Her Faith Is Important
Cassie is one contestant on The Bachelor who makes no secret that she has a strong faith. Marriage is important to her, but knowing that she is marrying the right person is most vital. She must feel that God is central to their relationship, so it is equally important that her partner feel the same way.
2. She Has Personal Limits When Modeling
Cassie does model from time to time, as does her sister. However, they both refuse to engage in any super sexual or promiscuous poses for the camera. That would be crossing the line and they do not compromise in that regard. They cite their faith and strong morals for making this conscious decision.
3. She Thrives on Adventure
During her time on The Bachelor, Cassie found the time and opportunity to engage in a variety of adventurous activities. Among these included sports, playing various sports, and even skydiving.
4. Her Ex-Boyfriend Refused a Job Offer To Stay With Her
Caelin was Cassie's boyfriend for quite some time. Obviously, that ended before she went on The Bachelor, but there was a time when the relationship did appear to have the potential to last for a long time. While they are in college, Caelan was offered the opportunity to play professional basketball in the Philippines. He declined in order to pursue his relationship with Cassie.
5. Acting is in the Family
While we do not want to say Cassie is acting on The Bachelor, we can say that her sister is definitely an actress who is establishing quite a name for herself. Michelle has already starred in several films. Among these are included A Snow White Christmas and House of the Witch.
6. She Has Questions About Her Future Career
Contrary to what you might think from watching her on television, Cassie does not have it all figured out just yet. She is in pursuit of an online degree in speech pathology, but she still has lingering doubts about what she will do in the future. She is open to new opportunities, and those seem to keep coming her way.
7. Her Ex-Boyfriend Tried to Win her Back
While Caelan and Cassie were no longer together when filming of The Bachelor started, he wanted her back as season 2 was progressing. He makes this known via his social media account. While this did not happen, the couple is now on friendlier ground.
8. Faith and Sex are Struggles for Her
While Cassie is strong in her faith, she openly admits on the show that she is not a virgin. That is hard for her to reconcile because remaining a virgin until marriage is something that is important to her family and her faith.
9. Mom is a Good Advice Giver
Her mom has always been there for Cassie. She is known to give great advice. This can be seen in the words of wisdom that she gave Cassie in the wake of her tough breakup with Caelan.
10. She Has Her Hometown's Back
Her hometown is Huntington Beach, California. She still loves everything about it. When she talks about it during the show, it still brings a smile to her face despite all of the ups and downs that she has experienced there through the years.
These are ten things that you probably did not know about Cassie Randolph before now. She is now more familiar to you, so you will be able to better identify with her when you see her on a television set near you. We often wonder where she will be ten years from now. Time will tell.