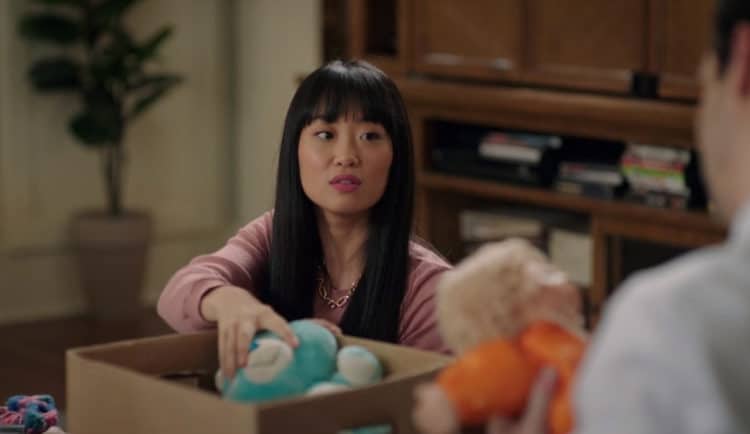 For over a decade, Alice Lee has been working her way through the entertainment ranks she's finally found some solid footing. Many viewers will recognize her from being in shows like Switched at Birth and Take Two. More recently, however, she has been getting a lot of attention for her latest role in the series Zoey's Extraordinary Playlist. Although the show is lighthearted, it's given Alice the chance to show off her acting skills in front of a huge audience. People are loving her work so far and lots of viewers are looking forward to seeing what kinds of projects she decides to take on next. Keep reading for 10 things you didn't know about Alice Lee.
1. She's A Chicago Native
The Chicago area has been home to countless successful people in the entertainment industry, and Alice is one of them. She was born and raised in a suburb of the city called Glenview. It was here where she began to develop an interest in the entertainment business.
2. She's Always Loved To Perform
Being an actress wasn't always at the forefront of Alice's mind, but it's always been obvious that she was born to perform. From an early age, she showed an interest in singing and it was clear that she was very talented. She didn't really get into acting until her college years.
3. She's Passionate About Social Justice
Alice isn't the kind of person who is afraid to speak her mind. In fact, she has no problem at all standing up for the things she believes in. She has been a consistent supporter of the Black Lives Matter Movement and the overall fight to end racism. She is also a strong supporter of LGBTQ+ rights.
4. She Made Her Acting Debut In A Soap Opera
Some people may think that Alice is relatively new to the acting world, but that couldn't be further from the truth. She actually made her on screen debut in 2009 in an episode of As the World Turns. She didn't make another on screen appearance until 2013.
5. Family Is Important To Her
There are plenty of people who make it big and forget about their family and friends who have been there for them since the beginning, but Alice doesn't get down like that. She comes from a very close knit family and her parents continue to be two of the most important people in her life.
6. She's Been On Broadway
The work Alice has done on screen is what has gotten her the most attention, but what many people don't realize is that she's also had a successful theater career. She has been a part of two Broadway productions: Spring Awakening and Spider-Man Turn Off the Dark. She has also done some off-Broadway shows.
7. She Studied Business
Alice's path to becoming a professional actress was a little different than most. Instead of studying theater, she went to New York University to study business. Little did she know, being at NYU would lead her to acting. She told The Silver Petticoat Review, "while I was there, I went to a Broadway musical and I loved it so much. And they had open call auditions, which is basically anyone can go and audition, which is crazy… [Laughs.] But I went when I was a freshman in college and I happened to book it which is a blessing. And then once you're on Broadway, it's easier to get an agent. And so, I got an agent."
8. She Is A YouTuber
In addition to all of the other things Alice has accomplished, she's also managed to build a strong YouTube following. Her channel, which is simply called Alice, features videos of her performing original songs and singing covers. She currently has 8,800 subscribers and well over 260,000 views.
9. She Likes To Play Golf
Everybody has at least one thing that they like to do to relax and take their mind off of other things. For Alice Lee, playing golf is one of those things. She loves hitting the green whenever she gets the chance. We weren't able to find any information to indicate whether or not she's ever played on a competitive level.
10. She Did A Singing Competition Show
Acting may be what she's best-known for now, but there was once a time where her music was at the forefront. In 2014, she appeared as a contestant on the TV series Rising Star which lasted for just one season. Alice found a good deal of success on the show and came in 11th place overall.
Tell us what's wrong with this post? How could we improve it? :)
Let us improve this post!