In the world of sports, Larry Nassar's name has become synonymous with scandal and betrayal. From his rise as a respected sports physician to his downfall as a convicted sexual predator, the story of Larry Nassar is one that has shocked the sports community. So here's a chronicle that explores Nassar's early beginnings as a promising young gymnast. It also looks at his transition into medical practice and the gradual accumulation of allegations that ultimately led to his arrest and conviction.
Here's a look through the timeline of Larry Nassar's career and convictions. In the process, we dive into the complexity of this deeply troubling case. It's safe to say that the intricacies of the case are puzzling and unsettling, but worth exploring.
Early Career And Rise To Prominence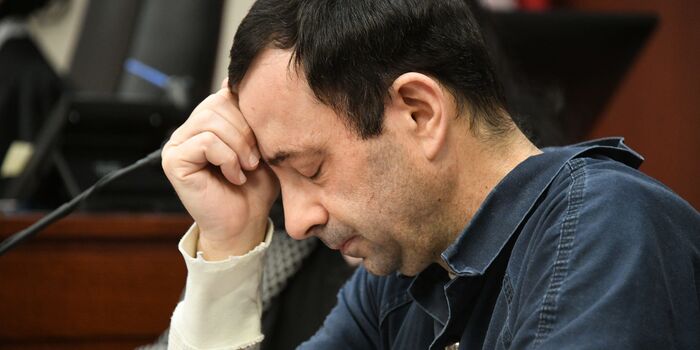 Larry Nassar's journey into the world of gymnastics began in the late 1980s when he joined the medical staff of the USA Gymnastics national team. At the time, Nassar was seen as a rising star in the field of sports medicine. In fact, his expertise in treating gymnastics-related injuries earned him a reputation as a trusted and knowledgeable doctor.
Nassar's role within the gymnastics community expanded over the years, and he became a fixture at major gymnastics events. He was admired for his ability to effectively treat gymnasts and was highly regarded for his contributions to the sport. However, beneath the surface of Nassar's professional achievements lay a darkness that would eventually come to light. Numerous survivors would later reveal that Nassar used his position of power to sexually abuse them under the guise of medical treatment.
His Role In Gymnastics Organizations
Throughout his career, Larry Nassar held several key positions within gymnastics organizations. This in turn allowed him to exert influence and gain the trust of young athletes. In addition to his role as the USA Gymnastics national team doctor, Nassar also treated student-athletes at Michigan State University. As a respected figure in the gymnastics community, Nassar enjoyed a level of authority that made it difficult for his victims to speak out. He used his position to manipulate and groom his victims, exploiting their trust in him as a medical professional.
First Allegations And Investigations
It was in 2016 that the first allegations against Larry Nassar came to light. Former gymnast Rachael Denhollander went public with her story. She accused Nassar of sexually abusing her during her time as a young athlete. Denhollander's bravery encouraged others to come forward, and soon other survivors began sharing their experiences. As more survivors came forward, investigations into his actions were launched. The allegations sent shockwaves through the gymnastics community and raised questions about how such abuse could have gone unnoticed for so long. Altogether, the investigations sought to uncover the truth and hold Nassar accountable for his crimes.
The Trial And Sentencing Of Larry Nassar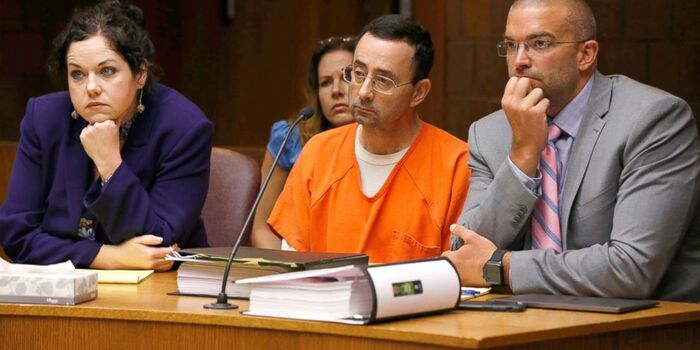 In 2018, Larry Nassar faced trial for his crimes and it was a pivotal moment. Altogether, it allowed survivors to confront Nassar directly and share the impact of his abuse on their lives. The courtroom became a platform for survivors to demand accountability. During the trial statements detailed the profound physical, emotional, and psychological damage caused by Nassar's actions.
These statements, delivered by more than 150 survivors, painted a devastating picture of the lasting trauma inflicted upon them. In the end, Nassar was sentenced to 40 to 175 years in prison, ensuring that he would never harm another young athlete again. The sentencing marked a significant victory and sent a powerful message that sexual abuse would not be tolerated.
The Continuing Investigation Into Gymnastics Organizations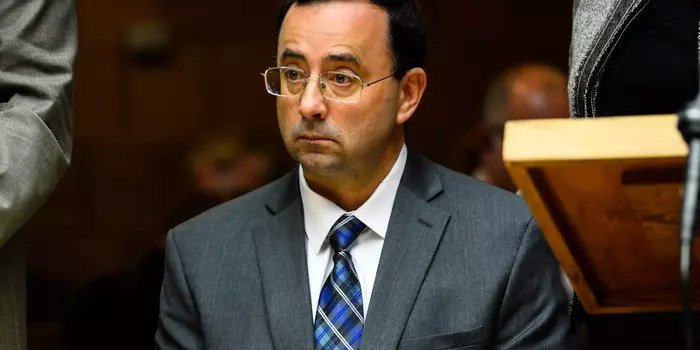 In the wake of Larry Nassar's convictions, investigations into gymnastics organizations and their handling of abuse allegations gained momentum. The focus shifted toward holding the people responsible for enabling Nassar's abuse accountable. At the end of the day, the investigation revealed a disturbing pattern of negligence, cover-ups, and failures to properly investigate abuse claims. It became clear that significant changes were needed to ensure the safety and well-being of athletes. The revelations surrounding Nassar's abuse have forced the gymnastics industry to confront its failings. Larry Nassar's career and convictions represent a dark chapter in the world of gymnastics. Needless to say, there's a lesson to be learnt there.
Tell us what's wrong with this post? How could we improve it? :)
Let us improve this post!