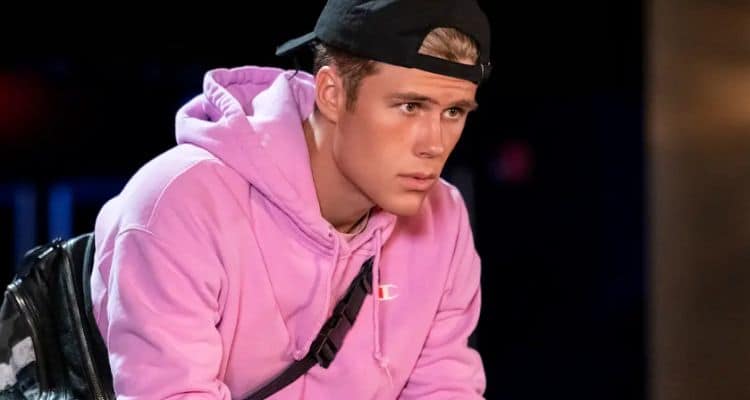 You know him from his time spent on the Nickelodeon Channel, but how much do you actually know about Owen Joyner? He's the kind of guy who spent so long playing Crispo on "100 Things to do Before High School," that you might not realize he's not this character all the time. There's a lot more to him that might not necessarily meet the eye, and we are going to break it down and help you get to know him for who he really is.
1. He's Young
He's very young. He just turned 20 over the summer in 2020. Imagine turning 20 on 2020. Imagine having to celebrate your birthday in the height of the pandemic in any situation, but imagine it really in 2020. It cannot be the most fun. Either way, his birthday is July 19, 2000.
2. He's Moving to Netflix
After spending most of his acting career over on the Nickelodeon channel, he's moved on to Netflix. It's not an parallel move by any stretch of the imagination. Some people believe you are not moving on until you go somewhere like the big screen, but we disagree. We think Netflix has taken over the world and will continue to do so for some time now.
3. He's Not Gay
But he plays a gay man on Netflix. He didn't know that the character in his new show, "Julie and the Phantoms," was a gay man who has been dead for 25-years, and he didn't care when he found out. He loves the character, and he loves the costars he's meeting long the way. He's not mad about it, and he hopes that he can do the character justice.
4. He Feels This Role is Important
He feels the role of Alex is important because it allows him to send a message. It allows him to tell the world where he is going and how he is going to do it, and he feels that it really allows him to do things his own way. He's happy with it, and he is loving everything about how he will use his character to help a younger generation.
5. He's Starring With a Familiar Face
His new Netflix show didn't make him the new guy alone. Well, it's a new show so everyone was the new guy if we are being honest. However, he's got a friend on the set. Her name is Savannah May, and they starred together in a Nick show a few years back. They want to make sure the world knows that they are not dating, but that they are great friends.
6. English is Not His First Language
How many people can say that? He is actually someone who speaks German first and foremost, and now we are wondering really how many people can say that? It's exciting to be able to speak more than one language, but we didn't know that he was German at all – and it turns out he is not. He was born in Denver, but his family moved to Germany and lived there until he was 4.
7. He Has a Big Family
Well, kind of. We don't know how it worked out this way other than his parents have a lot of kids. Not all together, either. We aren't sure if they were together or are together or what, but he has one biological sibling and six step-siblings. That's amazing.
8. He's Got Some Fun Stories
When he's not working on his acting skills, he's into sports. He was a baseball player growing up, and he would have to go straight from his theater rehearsals to his baseball practice. It might not seem like a big deal, but he'd show up and still have his stage makeup on his face while he was practicing for his baseball team. We are sure he was the butt of a few jokes as a result.
9. He Did Not Always Make Good Choices
Of the poor choices a person can make in life, we feel this one is not at the top of the list. But, yet, in the same breath, we feel like this one is right at the top of the list. You'll understand when we tell you. He tried to 'skydive' off the roof of his house while he had a trash bag tied to his pants when he was around 11. So, it's not like he's making meth in his bathroom or murdering people at rest stops, but it's still one of those choices that's really, really bad.
10. He's a Fan of the Environment
A big fan. He wants to do anything he can to save it and to protect it and to make sure it's all right, and he does. He spends a lot of time making sure that people are doing their part and that they are making the world a much better place.
Tell us what's wrong with this post? How could we improve it? :)
Let us improve this post!