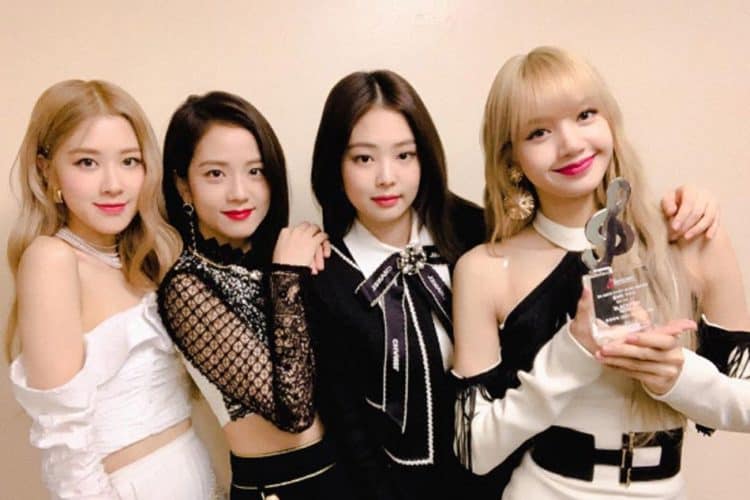 K-pop, if you're not up on your music at this point, is Korean Pop music, and it's becoming a big thing lately as the movement has been making its way towards the US for a while now. Blackpink is perhaps one of the most popular groups from this genre as the young ladies that make up the group have been nominated over 90 times for various awards and have won a little over two dozen of those. Their skill and talent are without a doubt good enough to allow them to excel in what they do, and so far what's been seen in the US is that they're not stopping once they hit the border either. People have been lining up to purchase tickets for their shows and in some cases there has been more demand than supply since so many people want a chance to see them perform. With this kind of rising popularity however it's not hard to imagine that everyone will get a chance eventually.
Here are a few things you might not have known about the group.
10. The name of the group is symbolic and tells people that being pretty isn't everything.
Despite the fact that every woman in the group is quite attractive they want to make sure that their fans know that they aren't just pretty faces to be adored and exploited, but very skilled and dedicated individuals that are about the music as much as they are the fame. This is to make sure that people know that as pretty as they are they're just as tough on the inside as they are beautiful on the outside.
9. They're fans are called blinks.
This is a clever portmanteau that was created by the band to show appreciation of a sort for their fans and give them something they could identify as. Obviously it's a combination of the two words that make up their name but people seem to like it.
8. The band debuted back in 2016.
They haven't been around all that long and already they've been blowing up on stage and in the studio so it's safe to say that if they're a flash in the pan it's been an extended run that seems to be catching fire. But otherwise they're on their way to greatness possibly.
7. They're already an award-winning group.
If you want to be honest about if they've won just a fraction of the nominations they've been given but in less than three years time that's something to be proud of and impressed by. The fact that someone thinks they're doing a great job can't be a coincidence.
6. Their concerts have sold out pretty quickly.
Just as an example one of their concerts sold 14,000 tickets but there were 200,000 people trying to get tickets. That kind of demand doesn't just happen by accident, there are a lot of people that want to get in to see this group, which means that they think they're worth going to see.
5. The members are pretty close to one another.
There is a bond within this group that seems as though it keeps them pretty tight and able to work with one another on a more intimate basis than some groups have enjoyed in the past. Plus it keeps them in sync with one another in a way that's beneficial to their overall career.
4. They each have a distinct role to play in the group.
Any and every group usually has this kind of dynamic. There might be an emphasis on certain areas that require every member to be good at a few things, but usually you'll find each person to have their own specialty within the group, a way of distinguishing them from the others.
3. They've been making their way to the US.
So far they've already performed in the US to thunderous applause and many happy fans. K-pop is becoming a big thing here and it's taking the country by storm in some areas. If you still haven't heard of it then it might be worth figuring out what it is just from a conversational standpoint.
2. Right now they're the highest charting female K-Pop group on the Billboard Hot 100 and Billboard 200 lists.
They've been climbing the charts pretty quickly with at least one of their songs and it sounds as though they've kind of peaked at the moment. It's yet to be seen if they'll keep moving up or if another song of theirs might send them even closer to the top. K-pop is coming up, but it's no doubt going to be a while yet before it takes the top spot.
1. One of their songs became the most viewed video on YouTube.
This happened in a 24-hour period which is extremely impressive, but it also kept getting views after it hit this milestone so it's fair to say that people have been talking about it and sharing the link over and over.
That's a win-win for Blackpink.
Tell us what's wrong with this post? How could we improve it? :)
Let us improve this post!