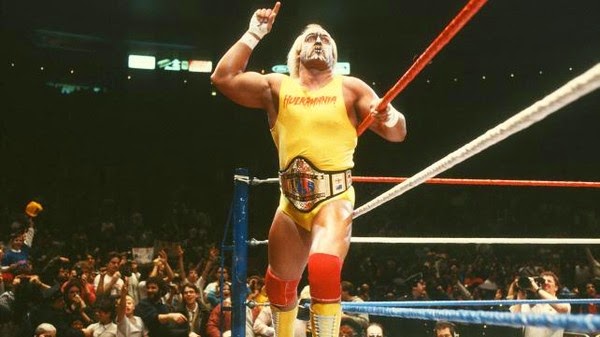 Recently, it was revealed that Roger Stone has been making the effort to persuade Hulk Hogan to run for the U.S. Senate. To be exact, Stone wants Hulk Hogan to run in the Republican primary, which will presumably see him matched up against Governor Rick Scott. After which, Hulk Hogan would have to take on the current Senator Bill Nelson, who will be running for reelection.
Currently, Hulk Hogan's position on the matter can be summed up as a simple "No." In his opinion, both Democrats and Republicans hate each other so much that neither is willing to work with the other, which is not a position that he wants to become involved with. However, Hulk Hogan did make a boastful statement about his chances if he was to run, which sounded a lot less boastful than it should have been considering what happened in the U.S. presidential election in 2016.
Who Is Roger Stone?
Those who are interested in this matter should take note of the fact that Hulk Hogan is being encouraged to run by Roger Stone. Some people might remember Stone as a media surrogate for Donald Trump's presidential campaign, which resulted in a number of infamous incidents. For example, there was the time that he was banned from making further appearances on CNN and MSNBC because of his unpleasant tweets about various TV personalities. Examples ranged from him calling one personality an "entitled diva bitch" and calling another personality both a "fat negro" and a "stupid negro" Furthermore, it should be noted that Stone actually got his Twitter account suspended in October of 2017 when he made a string of threatening tweets against various CNN TV personalities.
However, it should be mentioned that Stone's other political roles have not been much better, seeing as how he is regarded as someone who promotes falsehoods as well as outright conspiracy theories on a regular basis. For proof, look no further than the fact that he wrote a book claiming that President Lyndon B. Johnson conspired to kill President John F. Kennedy, which exists in addition to other books claiming things that, not coincidentally, paint the politicians who he opposes as monstrous in nature.
Could Hulk Hogan Win?
Hulk Hogan is not the first ex-professional wrestler to run for political office, as shown by the example of Jesse Ventura. However, Jesse Ventura served as the Mayor of Brooklyn Park from 1991 to 1995 before running for Governor of Minnesota. In contrast, Hulk Hogan has no such experience, which is on top of a recent tape featuring him using a racial epithet to refer to his daughter's boyfriend at the time. As a result, Hulk Hogan's chances of success should he choose to run do not seem as good as he seems to believe them to be, though considering recent occurrences, they don't seem wholly impossible either. Of course, whether Hulk Hogan could win or not is a different question from whether Hulk Hogan should run or not, particularly since there is no real reason to believe that Hulk Hogan would be capable of doing the job of a U.S. senator with anything approaching competency.