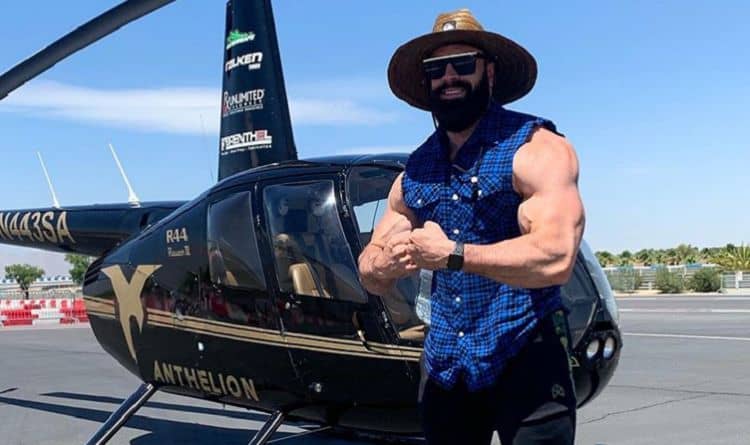 Don't beat yourself up if you don't know the name Bradley Martyn. He's a guy who is internet famous, and not everyone is aware of internet-famous people. It's all right. He's got a lot of social media presence, and some people simply don't pay that much attention to social media. There's nothing wrong with that, but there's also a lot you can learn if you do pay attention to people like Martyn. He's a fitness coach online. He teaches people to get fit, eat healthily, and change their lives. He's doing it for himself, and he's also doing it for everyone else. What else do you need to know about the man behind the online presence?
1. He's An 80s Guy
But only just barely. He was born May 22, 1989, which means he just turned 30 this year. He's doing his thing, and he did get to spend his childhood growing up in that last generation without social media – which makes his online presence so funny to us because we simply didn't grow up with social media, and it's funny to imagine how life turned out for so many when we really had no idea what would exist not too many years later.
2. He's Always Been Interested in Health
He's been interested in health and fitness most of his life, including the time when he was only 15. That's when he really started to find that his interest was piqued, and he began working hard at making things happen in his life. He began going to the gym, learning how to train correctly using weights, and he began putting a lot of his focus on his nutrition at that point in his life, too.
3. He's An Entrepreneur
We love a business owner who is simply not afraid to get out there and do things that are needed. He was only 16 when he made the decision to open his own fitness program. It's called BMFit, and the initials are the ones found in his name (rather than Body Mass, which is what many people might assume being in the fitness industry).
4. He's So Close to Being a College Grad
We have no problem with people not bothering with college. Sometimes you find that your life is better when you do things you want to do rather than things you're told to do. However, he dropped out of college with just one more semester to go. With just that left on his plate, we wish he would go back and finish up. He's so close to that big finish line.
5. He Founded YouTube Channels in 2014
He was already doing well eight years into his fitness training program, but it was this year when he began his YouTube Channel that people began to really pay attention. His business began to grow, people began to take notice, and the world changed for this fitness guru.
6. He's a Bona Fide Movie Star
That's right. He's been in a Madea movie. "Boo! A Madea Halloween," and the second version, too. He did on in 2016 and the other in 2017. Madea is a huge franchise, so it's a cool thing to be able to do in your life. We imagine that's something awesome to get to say you did.
7. He Lost His Father
When was a very young boy when he lost his father. His father, for some reason unknown to the world, decided his own life was not worth living, and he took it on his own. We don't know what happened, what led to this, or how he and his mother felt at the time, but this young man was only six when his father decided to go this unthinkable route.
8. He's a Good Guy
His friend and employee, Steve, was one of the first people he asked to come work for him when he began his business. Steve has been driving the same Toyota Tacoma since he was 18-years-old, and Bradley Martyn decided he would surprise him with a brand new one for his birthday, and he did. It was a sweet gesture that we imagine meant the world to this young man. He clearly puts in some hard work and is dedicated to his job.
9. He's An Intermittent Faster
It's popular these days, and this is what he does. He doesn't eat for 16 hours of the day. He then eats only 8 hours, and he has several large and very healthy meals within this 8-hour timeframe. We know he likes to eat healthy foods that are good for him and that help him build muscle, but we wonder if he ever allows himself a cheat meal.
10. He Doesn't Do Rest Days
Some people workout hard and then have a rest day, but not Martyn. He works out every single day, but he doesn't do max reps. He does lean muscle sculpting, which is a different situation for your body. It works for him.