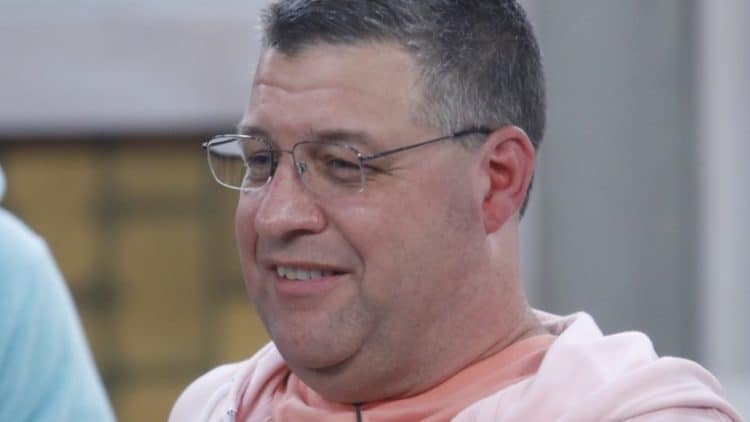 We are always aware of what we can do and what we can't do. Despite knowing our capabilities, the people around us may be of influence. Cliff Hogg is one person who is above the impact. He has a life motto that you should not allow people to tell you what you can do and what you cannot do. Cliff was born on 24th April 1965 in Houston and is one of the houseguests of Big brother 21. According to Big Brother Blogspot Blog, Cliff wants to use the strategy of loyalty to win the game. Get to know more about Cliff by checking these facts about him.
1. He is a petroleum engineer
Cliff has been hitting the headlines as one of the cast members of Big Brother 21. The acting career makes us think that he is an actor, but Cliff is a petroleum engineer by profession. He pursued a course in petroleum engineering at Texas A&M University. Cliff is currently working as an account manager in an oilfield company which has remained undisclosed. He previously worked in other oil companies where he was doing tasks such as incident management, logistic services, product design, and many others in the engineering sector.
2. Learned to drive a car at the age of 7
When we get a passion for anything, we usually start practicing at an early age. Cliff surprises us by learning to drive a car when he was seven years old. Learning to drive at seven is what he says about himself on Big Brother Wiki. He loved vehicles and wanted to see himself driving one in future and hence started training when he was still young.
3. He can say the alphabet backward
When we join a school, we are all taught of the alphabet and the order of the letters. We end up knowing to recite the alphabet from the first letter A to the last letter Z. Cliff goes ahead to reverse the alphabetical latter by saying it from Z to A, which is not an easy task as it needs practice. The reverse reciting of the alphabet is one of the capabilities that make this Big Brother guest quite an interesting character.
4. He has swum with alligators
Cliff Hogg loves swimming, and at one point it saved his life. Through many of his adventures as he travels around the world, he ended up in a flooded scenario. That is where swimming turned from being a hobby to being a survival skill since he ended up swimming with alligators. Cliff looks like someone who has seen it all, and the encounter with alligators is a very daring thing yet exhilarating experience.
5. He is married
Cliff is married and loves his wife. He says that he loves seeing their wedding rings since their wedding is one of the best moments in his life. His wedding ring is one thing that must be in his house since to him, and marriage is one of his proudest achievements. He has, however not disclosed the name of his wife. He plans to take her wife out for a vacation if he wins the prize, and this shows that he is a true family man.
6. Once slept under bulletproof blankets
Some of the experiences in life are so terrifying that they wound up ingrained in our memories forever. Cliff has been through a lot in life, and some of his life encounters are too scary for one to imagine. He says that he has slept under bulletproof blankets in one of his meetings in some part of the world. During this time, he had guns pointed at him, but he eventually survived. These tragic experiences are the reasons that make him focused on winning in the show, and having been through such unimaginable encounters, the challenges presented to him in the show might be a walk in the park.
7. He once won an award for rowing
Rowing is a sport that has never gotten the attention of many. Cliff says that he once won an award for rowing. Cliff is that kind of person that will not mind doing something new and will ensure that he is perfect at it. He took up rowing due to his love for adventure, but to some extent, he still is a competitive guy and losing is not in his dictionary.
8. Has traveled to all parts of the world
Going to new places is an adventurous activity, whether it is because your job sends you there or you are taking a vacation. Visiting new sites gives us new experiences due to variations in the environment and the cultures of the people in all parts of the world. Cliff has had the opportunity to tour several parts of the world. According to Oprah Magazine, Cliff says he has traveled to all parts of the world and has a lot of stories to share.
9. He takes alcohol
Drinking alcohol is a leisure activity, although it is not a preference for all. Cliff is a habitual drinker who drinks alcohol when celebrating victory and sometimes during his free time. We hope he does it in moderation not to wind up in a rehabilitation center trying to overcome a self-induced addiction.
10. He is a very optimistic person
To achieve whatever we need, we always have to be optimistic. Cliff is a very confident person as we can see from his strategy of winning the prize in Big Brother. He says that many people have assumptions about him with some of them claiming that his age will make him lose. Instead of losing hope, Cliff is above this. He says that he will use their assumptions to fuel his drive to win and later surprise them with a victory. With such a mindset, even if he does not succeed, Cliff is destined for greater things.