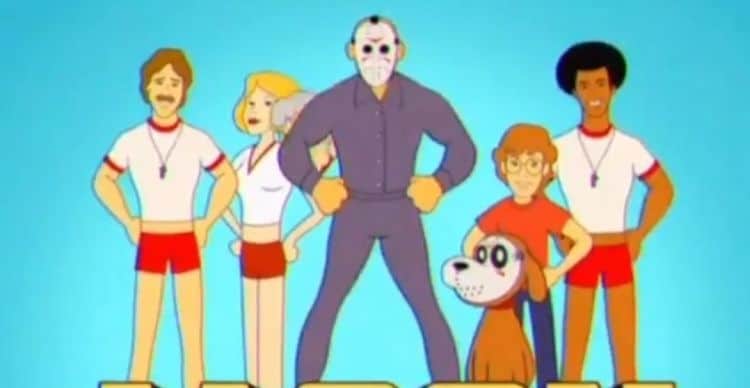 If you didn't get a good laugh out of this, well…I can't help you since I was laughing pretty hard. It's kind of hard to keep your composure with this fan-made version of what an 80s cartoon version of Jason Voorhees would have been like since Jason and Friends would have likely featured a pretty big cast rotation throughout a few episodes, and the severed head of his mother would have been just as annoying as Cobra Commander after a while it feels. The animation is pretty well done though and the story does feel as though it would have been something comical, to say the least. But for some reason, Jason Voorhees just doesn't sound like the best idea for a cartoon unless there had been an adult channel that might have picked him up. Even then it might have been seen by a lot of censors to be something that wouldn't pass muster. One has to remember that in the 80s things were definitely taking an uptick when it came to the movies, but when it came to cartoons, a lot of people were still ready to die on the metaphorical hill that stated that cartoons needed to be innocent and stay that way for as long as possible. That's one big reason why Jason and Friends would have never been made since the craziness of animated series such as Family Guy, American Dad, and Rick and Morty hadn't yet been seen.
Gather round' kids…it's time for Jason and Friends!#horror pic.twitter.com/LGqPhTcqfl

— Frank's Kid (@Franks_Kid) August 4, 2020
Try to keep in mind that The Simpsons were even a bit much back in the 80s, as everything was already gearing up for the 90s and people were trying to figure out what worked and what didn't. A lot of cartoon series came and went in the 80s, and while a few that had been around for a while managed to get kept, there were those that just didn't pass the test of time and have been largely forgotten. When it comes to being controversial though, several 80s cartoons had that distinction to be fair, though many people didn't see what was wrong with them back then and a lot of people still don't care to this day. Making a cartoon that would feature an undead killer such as Jason Voorhees might be taking things a bit too far though, but it's certainly an amusing idea that might fit just fine on Adult Swim. You can easily guess that a lot of Friday the 13th fans would love to see this become a reality, but it's also likely that such a thing will never happen since the implications of such a thing would be best left up to the best-laid plans of those that might see it become an anime of some sort were the rights procured in some way. That would be kind of interesting, yes? Jason Voorhees as anime villain, one of the most powerful of the bunch?
That makes it fun to think what a lot of movie villains would be like as anime characters since some of them would no doubt kind of interesting given that they have a certain style that could easily transfer over to anime. There's no doubt someone out there that would take up a challenge like this and would make it work since pop culture is all about pushing limits and seeing what can be done with something new and something that's already been established. Trying to make something of Jason in this day and age is kind of tough since there are already so many representations that it's hard to think of anything new that can be done and presented to the fans. The dog in the cartoon is a nice touch, though it's a wonder if Jason would really recognize the need for a mascot or if he'd end up killing the dog too just for the heck of it. His mother's floating head is still kind of a creepy aspect, but it fits, and the idea of Jason going into space with his mother's head riding shotgun was kind of an interesting addition. Overall this would be an interesting cartoon to say the least since it's one of those that would need a very large and versatile cast since it would feature a lot of different cast members that would need to be well aware that they might be voicing different characters every other episode. But to be fair, it would make a lot of fans happy in a very morbid manner since those that love the franchise enjoy hearing about anything that happens to do credit to the main killer and his wanton acts of violence. The funny thing about this is that it probably wouldn't be one of the most violent cartoons to ever hit the airwaves. Just think about that for a second.