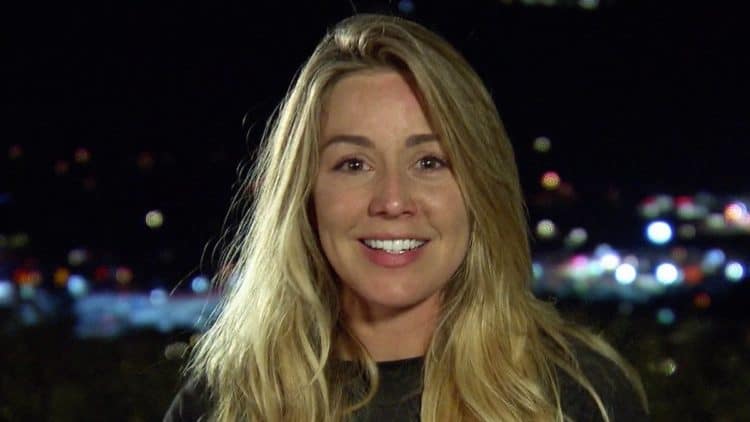 Ashley Kelsey made her reality TV debut when she appeared on the 2011 season of The Real World: San Diego. Despite nit nbeing one of the franchise's most memorable seasons, behind on the show gave Ashley the chance to participate in The Challenge the following year. Ashley proved to be a fierce competitor and viewers loved her dedication and fearlessness. Although it's been a few years since her last appearance on The Challenge, Ashley has continued to build a fan base through social media. Recently, she announced that her and her longtime boyfriend, pro footballer Kerryon Johnson, are expecting their first child together. Keep reading for 10 things you didn't know about Ashley Kelsey.
1. Being On The Real World Helped Her Grow As A Person
The Real World is the OG of reality TV shows and for many years being cast on the show was something that countless young people sought after. As one of the lucky few to actually get the opportunity, Ashley believes that it really changed her life. During an interview with The Nikki Sin she said, "I feel like I have grown tremendously as a person. When you film a reality show you learn so much about yourself that you don't even realize you are learning at the time. I'm not as afraid to speak my mind, I'm more open about my feelings and I'm much more relaxed."
2. She Studied Marketing
Although she has been able to maintain a career in the public eye for nearly a decade, Ashley once had different plans for herself. After high school she earned an associates degree in marketing from a local community college. She then transferred to the University of Connecticut to earn her bachelor's degree business technology and marketing.
3. MTV Isn't Her Only TV Experience
Being on The Real World and The Challenge are what Ashley is best-known for, but those actually aren't the only times she's been in front of the camera. According to her IMDB profile, she has credits for two other appearances: one for a show called The Runner and another for a project called Meta Mogul Runner.
4. She's Passionate About Health And Fitness
Lots of people see working out and staying healthy as a necessary evil, but a healthy lifestyle is something that Ashley genuinely enjoys. She loves to stay active and she enjoys doing things like pilates and HIIT workouts. She is also passionate about sharing her love for health and fitness with the world.
5. She Loves Fashion
People often see their clothing as an extension of their personality and they enjoy getting the chance to show a little bit of who they are. Ashley has a great sense of style and she enjoys staying up on the latest fashions. Like many other people, she is especially into shoes.
6. She's A Brand Ambassador
Since being on reality TV, Ashley has built a large following on social media that now includes well over 100,000 people. Thanks to this following, she has gotten the chance to partner with companies to help promote their products. Some of the brands she's worked with include Esmi Skin Minerals and L.
7. She Would Love To Do The Amazing Race
At the moment, it's unclear whether or not Ashley has any plans to return to reality TV in the future, but in her interview with The Nikki Sin she did mention that she would love the chance to compete in The Amazing Race. Hopefully that possibility becomes a reality for her some day.
8. She Likes To Travel
Ashley has never been the type of person who likes to sit around and do nothing. Instead, she prefers being out and on the go and she loves getting the chance to visit different places. She has been fortunate to travel all over the country and she hopes to travel around the world some day.
9. She Likes To Cook
Just because Ashley is dedicated to living a healthy lifestyle doesn't mean that she can't enjoy good food. She enjoys cooking and it has become a way for her to express her creativity. Sometimes, she even shares recipes and photos/videos of her means on Instagram.
10. Her Dream Was To Be An NFL Sideline Reporter
Being a reality TV star was never at the top of Ashley's list of goals. What she really wanted to do was become a sideline reporter in the NFL. That dream may not have come to fruition for her, but the fact that she is now dating an NFL player is somewhat ironic.