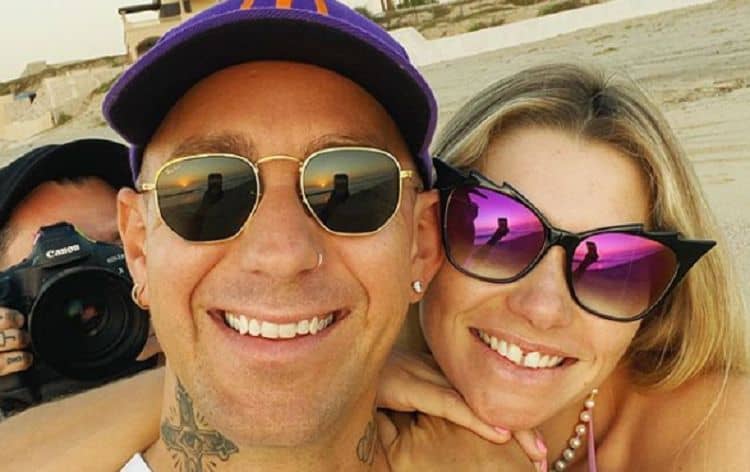 She's a model. She's a businesswoman. She's a goal-driven woman with a lot already accomplished in her life, and she's not stopping anytime in the near future. Jessica Hart is the kind of woman who likes to do what speaks to her, and she likes to do it well. She's not afraid of a little hard work and a little creativity. She likes to live her life on her own terms, and that often means doing what it takes to make it happen. She's not someone who slows down for anything, for anyone, or for any time. She's living her life, and she's doing what feels good and right to her. It's how she likes it, and we want to know more about her.
1. She's in Her 30s
She's still young, but she is also older than she looks. She was born on March 26, 1986. This makes her 34 as of 2020. She looks so much younger, which is always a good thing when your primary way of living is as a model, right?
2. She's from Australia
She was born in Sydney. She went to school in Victoria. She attended the Sophia Mundi Steiner School. It was located in Abbotsford. She was there until she was 15, and that was when her life changed forever.
3. She Got Her Start Modeling
At the age of 15, she was shopping in Abbotsford when she was discovered. It was all a blur from there. She'd already been encouraged to try modeling by her aunt, who entered her into a competition when she was only 14. It was destiny.
4. She Relocated
One of the biggest things about being a model is the work you do all over the world. There are some places it's just easier to be a model. She was from Australia, which is not a bad place to live, but moving to New York City made much more sense for her in the way that she was looking to achieve her goals. Once she made the move, she was able to shoot campaigns for brands like Guess and Esprit. It worked.
5. She Made It Big with Victoria's Secret
Back in 2009, all of the most famous models that worked for Victoria's Secret were pregnant. It was a hard year for the brand with the likes of Adriana Lima, Heidi Klum, and Karolina Kurkova with child, unable to model with their growing babies. That's when Jessica Hart took center stage and stepped up to do many more shoots for them than she would have on a normal basis. It worked for her.
6. She Does Long-Term Relationships
Jessica Hart is not a short-term relationship kind of gal. She's into commitment, and that's a good thing. She dated Tamarama band member Nicholas Potts for many years. They even bought a Battery Park apartment in NYC together in 2008. Ultimately, they ended their long romance in 2010. The same year, she began dating a shipping heir from Greece whose name is Stavros Niarchos III. They were together for approximately 7 years. She's not into short-term flings.
7. She's Engaged
Jessica Hart is having a good year in 2020. She's engaged to be married to the love of her life, the man she's been with for a while now. We aren't sure exactly when they began dating, but she and race car driver James Kirkham have made things official. He proposed to her on the beach in front of her friends and family in October 2020, and she said yes.
8. She's Going to Be a Mom
The 34-year-old model is going to be a mom for the very first time. She and her now-fiance announced back in September 2020 that they are expecting their first baby together. This is her first baby, and it's his second. He's about to be the father of two little girls being that he already has a daughter from a previous relationship.
9. She Thought Her Baby Was a Boy
When she did her gender reveal and found out she was having a girl, she was elated and shocked and surprised. She always had a feeling she'd be a boy mom with a house full of little boys to raise, and finding out her first baby is a girl was a very exciting and touching moment for her.
10. She's A Private Woman
She's shared a lot more this year than any other year of her life, but that's all right. She's having a baby, she's getting married, she's in a good place. She feels that all this good in her life coming from a year that was nothing short of entirely bleak has been such a beautiful blessing, and she's all about it.