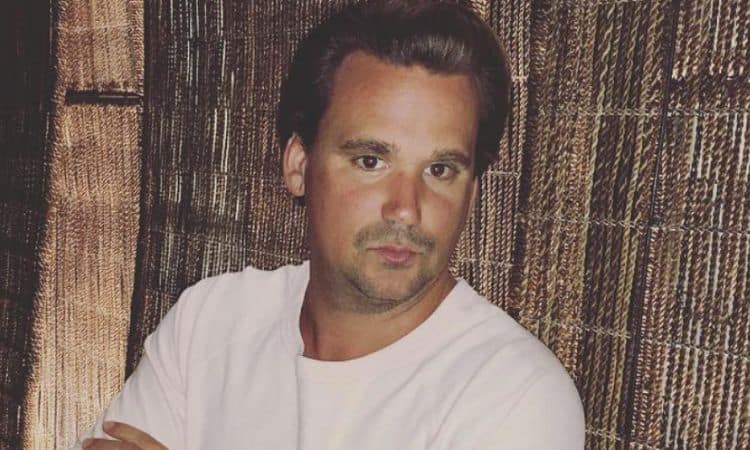 As the son of music legend Rod Stewart and his first wife, Alana, Sean Stewart is no stranger to the spotlight. Thanks to his parents, he has gotten to experience lots of cool things including international trips and awesome concerts. Now, however, Sean's time in the spotlight has nothing to do with his parents. He will appear as a guest on the MTV series The Hills thanks to his relationship with Audrina Patridge. While he isn't an official cast member, he will likely get a good amount of screen time. While some people are skeptical about the couple's relationship, others are looking forward to getting to know more about Sean. Continue reading to learn 10 things you didn't know about Sean Stewart.
1. He's Had Trouble With The Law
Sean may have grown up with a silver spoon in his mouth, but that didn't stop him from getting into more than his fair share of trouble. He has had several run-ins with the law throughout the years including an arrest in 2001 after he was accused of physically assaulting a man outside of a restaurant in New York City. Sean seems to have turned his life around, but thanks to the internet he'll never be able to outrun his past.
2. He Hopes To Get Into The Restaurant Business
At the moment, it's a little unclear exactly what Sean does for work, but he has shared plans for something he wants to do in the future. During an interview with Talk Nerdy with Us, Sean said, "I'd love to open a restaurant someday with my dad. It's a lifelong dream of mine."
3. He Dated Adrienne Maloof
Audrina Patridge isn't the first public figure that Sean has been romantically linked to. In 2013, he was in a relationship with The Real Housewives of Beverly Hills star, Adrienne Maloof, who is nearly 20 years his senior. The couple's age gap was a huge shock to many people, but it didn't seem to bother them at all.
4. He Has Done Some Acting
Over the years, Sean has dibbled and dabbled in various areas of the entertainment industry, and one of those areas includes acting. Sean has one acting credit for his role in a movie called Street which was released in 2015. As far as we know, Sean doesn't have plans to do any more acting.
5. Family Is Important To Him
Sean Stewart comes from a very large family. He has a total of seven siblings including Kimberly Alana Stewart, his only full sibling. Although his family is a little unconventional, his loved ones have always been very important to him. He has great relationships with both of his parents and he is especially close to his younger siblings.
6. He Has Been On Reality-TV Before
Sean may be a new face on The Hills, but he isn't new to the world of reality TV. He made his reality TV debut in 2007 in a show called Sons of Hollywood. As the title suggests, the show was about young men whose fathers are/were in the entertainment industry. Sean was also a producer on the show.
7. He Is A Musician
Sean may not be a famous musician like his dad, but he did inherit some musical skills from Rod. He actually co-wrote the theme song for Sons of Hollywood. However, outside of that, it doesn't appear that he has attempted to pursue a career in music on a serious level.
8. He Has Struggled With Drugs And Alcohol
In addition to the issues he's had with the law, Sean has also dealt with addiction over the years. An article from Daily Mail reported that Sean "was drinking at 13, expelled from school at 14, and was then taking ecstasy, Vicodin pills and cocaine. By 19, he was smoking or snorting heroin every day." Fortunately, it looks like he's been sober for several years now.
9. He Likes To Play Soccer
Sean likes to stay active, but for him, that doesn't always include trips to the gym. Instead, Sean likes to athletic side show through his love for soccer. We weren't able to find anything to indicate that Sear has ever played soccer competitively, but he's always loved playing the spot.
10. He Once Had A Crush On Leighton Meester
Just because Sean has been around stars for his entire life doesn't mean that he's immune to having a celebrity crush. In an interview with OK Magazine, Sean revealed that he had a crush on Gossip Girl star Leighton Meester. He even went as far as to describe her as "hot".