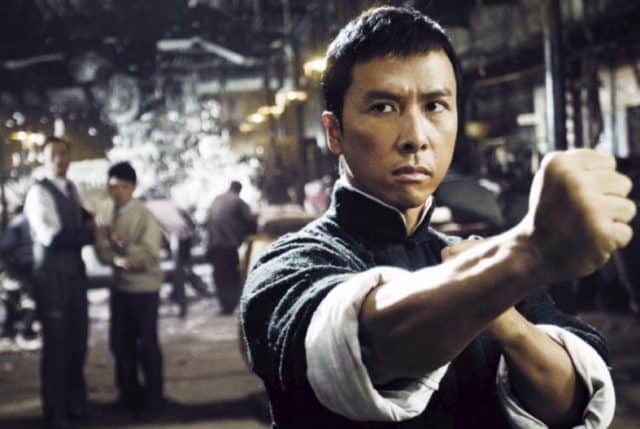 If you are someone who continues to love watching martial arts movies, it is more than likely you have seen one of Donnie Yen's movies or at least heard of the name. He is the most popular martial arts actor in Hong Kong, and though he has passed the 50 year line, he continues to entertain movie audiences. Star Wars fans may recognize him in the anthology film Rogue One as Chirrut ÃŽmwe, the Zatoichi-like blind transient warrior released in 2016. He may not always be the star but his style in very noticeable.
Here are 5 things you didn't know about him.
1. His movie followed closely with that of Bruce Lee.
In addition to being an actor, he is also a film director, producer, and action choreographer. For those who have seen Bruce Lee's Enter the Dragon from the 1970's Lee was heavily involved in choreographic the fight scenes. Yen's influence can be seen in the vast majority of his movies. But where Yen departs from Lee is that he is very interested in collaborating with others who make martial artist movies, teaming up with Jet Li and Michelle Yeoh to add to his list of career accomplishments.
2. Yen is a multiple Wushu champion.
Wushu is a Chinese martial arts competition that judges not only sparring ability but also form and style. There is a very strict set of judging rules combatants must adhere to. Contestants may mix martial art styles (Yen is a very big fan of MMA) and he had his own system in place during the competitions.
3. Yen's Wing Chun style was not the first martial art he learned.
If you have seen Yen in his most popular movies you will see a very pure form of Wing Chun. The martial art focuses on compactness of movement and being adaptable to almost every type of combat situation. But Yen, like Lee, believes that a combination of various martial arts into a personalized system is the best approach. He only learned Wing Chun after being offered the opportunity to star in the Ip Man movie. Ip Man was the teacher of Bruce Lee, and Ip Man's son would teach him the martial arts form.
4. Yen and Jet Li have a close friendship and working relationship.
Yen and Li found themselves fighting together in Yen's breakthrough movie, Once Upon a Time in China II, which was released in 1992. Yen and Lee would later pair up in Hero and Yen's considerable arsenal of acting talent was noticed by Hollywood, as the film was nominated for Best Foreign Language Film at the 2003 Academy Awards ceremony.
5. He considers the original Crouching Tiger, Hidden Dragon to be a masterpiece.
Though Yen accepted the offer to star in the sequel, Crouching Tiger, Hidden Dragon: Sword of Destiny, teaming up with Michele Yeoh of the original movie. He is quoted as saying his hesitancy about accepting the lead for the sequel was in part because, "that the first film is already such a classic. I am afraid of the pressure, that the original cannot be surpassed."
Tell us what's wrong with this post? How could we improve it? :)
Let us improve this post!