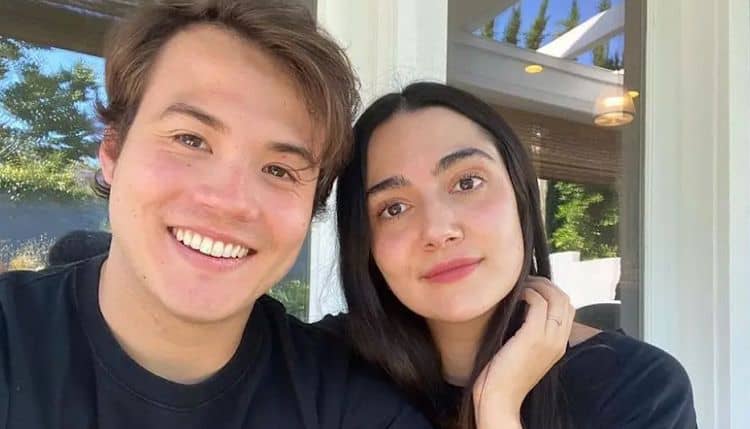 One of the cool things about the internet is that it has made it possible for 'regular' people to build audiences all over the world. Thanks to social media, people can become famous without ever technically getting into the entertainment industry. Safiya Nygaard's rise as a successful YouTuber is proof. Safiya initially rose to internet fame after leaving her job at Buzzfeed in 2017. She posted a video titled "Why I Left Buzzfeed" that has since gotten almost 14 million views. The video catapulted Safiya's career as a content creator and she has been on the rise ever since. Her YouTube channel now has over 9 million subscribers. For anyone who thinks posting on the internet is just a waste of time, Safiya is proof that it absolutely isn't. Keep reading to learn 10 things you didn't know about Safiya Nygaard.
1. She Comes From A Diverse Background
Safiya was born and raised in Chicago where she lived until she moved to California to attend to college. She was born to a white father and an Indian mother. Although diversity is truly one of the things that make the world a better place, growing up as a mixed-race person wasn't always easy for Safiya.
2. She's A Stanford Alum
Education is something that has always been important to Safiya and decided to attend Stanford University where she earned a bachelor's degree in English. According to Safiya's LinkedIn profile, she was involved with several organizations during her time at Stanford including the Ram's Head Theatrical Society. She was also an R.A. (Resident Assistant) on campus.
3. She Loves Fashion
As a creative person to her core, Safiya is always looking for ways to express herself and share her personality with the world. Fashion has become a fun way for her to do just that. She loves experimenting with different looks and she isn't afraid to take chances with her personal style.
4. She Has Some Acting Experience
Although Safiya hasn't pursued an on-screen career, acting is something she's always enjoyed doing. In fact, when she was younger she was heavily involved with local theater projects. In addition to her work for Buzzfeed and her personal YouTube channel, she has had a couple of acting roles over the years. Most notably, she was in a web series called Escape the Night in 2018.
5. She's A Big Lucille Ball Fan
Inspiration is one of the most important parts of the creative process, and Safiya draws hers from one of the most well-known names in comedy. Safiya cites Lucille Ball as her biggest inspiration and considers her to be one of the funniest people to ever do it. In a 2016 episode of Ladylike, Safiya actually underwent a makeup transformation to look more like Ball.
6. She Didn't Initially Plan On Becoming A YouTuber
Becoming a world-famous YouTuber wasn't always something Safiya saw for herself. Instead, she simply planned on staying in Los Angeles after college and making a web series with a friend. As usual, however, life had other plans and Safiya's life was ultimately taking in a different direction.
7. She's A Strong Supporter Of Human Rights
If there's one thing we've all learned about Safiya over the last few years, it's that she isn't afraid to speak her mind. Safiya has been very outspoken in her stance on social justice. She has been a strong supporter of the Black Lives Matter Movement and has used her platform to spread information and awareness.
8. She Used To Work At Abercrombie And Fitch
Working in retail has almost become a right of passage for people in the United States. Almost everybody has a story about working at a store and Safiya is no exception. She worked at Abercrombie and Fitch for over a year. She started at a store in Chicago and transferred to a store in California while she was in college.
9. Her Husband Is Also A YouTuber
In 2019, Safiya married fellow content creator, Tyler Williams. The two met through mutual friends a few years prior. Like Safiya, Tyler is also a successful YouTuber and his channel has more than 1 million subscribers. The couple recently decided to leave the West Coast and they have officially settled down in North Carolina.
10. She's A Cat Person
Sorry to all of the dog people out there, but it looks like Safiya is a very proud member of team cat. She has a cute cat named Crusty who has become a social media star in his own right. Safiya's Instagram profile has several highlight sections that are specifically dedicated to Crusty content.