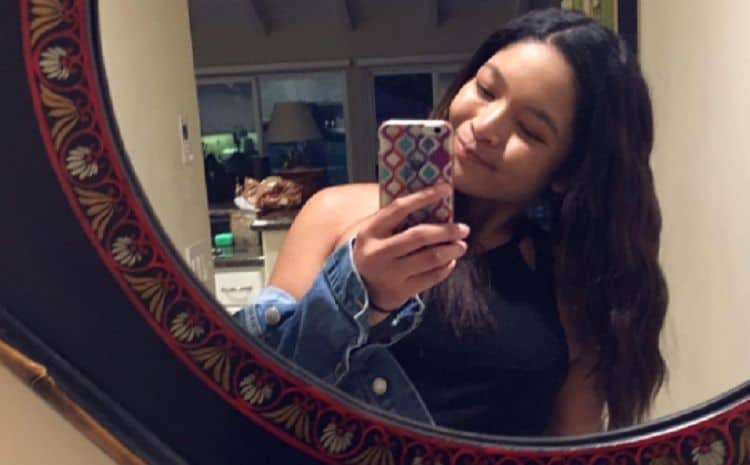 Every aspiring actor dreams of the day when they finally get their big break, for Tisha Cusodio, that time has come quicker than she ever could have imagined. The rising young star earned the opportunity of a lifetime when she was cast in the upcoming Disney + series, Big Shot. The show stars John Stamos as a basketball coach who has been fired from his collegiate coaching job and hired to teach at an all-girls high school. Tisha will be playing Carolyn 'Mouse' Smith, one of the students at the school. Although we're still a few weeks away from the show's debut, it's already building a lot of buzz for Tisha and the rest of the cast. Keep reading to learn 10 things you didn't know about Tisha Custodio.
1. Big Shot Is Her First TV Role
If you're not familiar with Tisha's work yet, it's because her career is just getting started. Although she's been involved in some short film projects, Big Shot marks her first time being in a TV show. There's a very good chance, however, that it won't be her last.
2. She Is Filipino
Since Tisha is still so new to the entertainment industry, there isn't much information out there about her personal life. However, based on her IMDB bio we learned that Tisha was born in the Philippines. She immigrated to the United States with her family when she was around 3-years-old. Her family settled in California which is where she is currently based. Tisha is very proud of her roots and Filipino culture continues to play an important role in who she is.
3. She Fell In Love With Acting At An Early Age
After moving to the United States, it didn't take Tisha long to discover acting. Her parents enrolled her at Orange County School of the Performing Arts and she began to get more invested in acting. She eventually went on to join the intensive acting program at CalArts.
4. She Is A Musician
Tisha has been introduced to the world as an actress, but she's also a talented musician. Not only is she a singer and songwriter, but she also plays the guitar and the banjo. Although acting gets most of her attention these days, music is one of her favorite forms of expression. Tisha has plans to release an EP of original songs.
5. She Has Behind The Scenes Experience
While she may not have a lot of on-screen experience at this point in her career, Tisha has already gotten her feet wet with behind-the-scenes work as a writer, director, and producer. At some point in her career she would love to open up her own production company so she can tell stories that are important to her.
6. She Is A Vegan
Tisha is passionate about sustainability and taking care of the environment, and for her, that includes following a vegan diet. Although some people believe that being vegan means there are few options when it comes to things to eat, Tisha enjoys trying new things.
7. She Loves To Stay Active
Tisha is all about living a healthy lifestyle which in addition to her diet means that she loves staying as active as possible. When Tisha gets time off from work, she loves to do things like go hiking and rock climbing. Tisha also enjoys lifting weights. Even though her schedule has been busy as of late, she tries to squeeze in some exercise whenever she can.
8. She Believes In The Importance Of Diversity
As a woman of color in the entertainment industry, Tisha knows firsthand how stories from certain groups are often excluded. She understands the importance of representation and is grateful to be a part of that. When she starts her production company, telling diverse stories will be one of her main focuses.
9. She Is A Dog Person
All of the dog lovers out there will be happy to know that Tisha is a proud member of team dog. Tisha loves dogs and she has a cute little fur baby of her own named Romeo. As with most other pet parents, there's no shortage of Romeo-related content on Tisha's Instagram account. She even has an entire highlight section dedicated to him.
10. She Likes To Read
Tisha is the kind of person that is always interested in learning new things. Reading has become a great way for her to do that. She loves getting the chance to curl up with a good book. Unfortunately, we weren't able to find any specific details on what she likes to read the most.