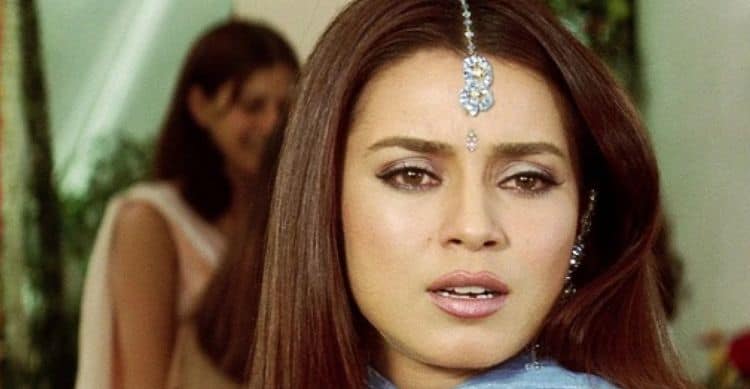 Anyone who appreciates and enjoys the Bollywood movie world will know precisely who Mahima Chaudhry is. She's a Bollywood actress who has been working in the industry for a very long time, despite a short break in the mid-2000s for approximately five years when she took a hiatus from acting. She's lovely, she's talented, and she's a fan-favorite. For this reason, so many people want to know more about her, and we have everything you are looking for right here.
1. She's from Darjeeling
While we don't know much about her childhood or her family, we do know that she's from Darjeeling. She grew up here, she went to school here, and she even chose to stay around for her college career while she was here. It's a place she clearly enjoyed, and that' something she might appreciate.
2. She's a 70s Baby
She was born and raised in the 70s. Her date of birth is September 13, 1973. She's going to celebrate her 47th birthday in 2020. We wonder how that will go for her or if she will find that a 2020 birthday celebration is just not what it should be compared to other years.
3. She Started as a VJ
When she first began working in the entertainment industry, she was working as a VJ. That's where she was noticed by Subhash Ghai, who was able to give her a part in a movie. She was offered a chance to act, it worked for her, and things went on from there. It's something she probably appreciates very much, except she's been in the news lately for saying some unflattering things about him.
4. She Was a Party to Scandal
She was the girlfriend of a famous tennis player for some time in the early 2000s. Hs name was Leander Paes, and they seemed liked the quintessential famous couple, beautiful and fabulous in every way. However, she was forced to end things with him when she found out he was engaging in an affair with another woman whose name was Rhea Pilai, who was married to someone else.
5. She's Been Married
In 2006, she married a man by the name of Bobby Mukherjee. He was an architect and a businessman she met and fell for after ending her previous relationship. They seemed very happy together, but they ended up announcing their divorce in 2013. She and her ex have a daughter. They were able to keep their wedding and their marriage very quiet until 2011 when there were reports that they were not living together that made headlines.
6. She Accused Subhash Ghai of Bullying
There was a time when she accused the producer of being a bully and asking all others in the industry not to work with her or give her a chance, and he's come out and said that he finds this entire statement amusing. He did confirm the two had some conflict, but this never happened. He also told the press she apologized for her statements and all is well now.
7. Why Did She Take a Break?
We mentioned earlier she took a break in her career, a hiatus if you will. She did so because she was involved in a horrible accident. She was in her car when a truck hit her. She was badly injured, and she was not well. She needed that time to recover.
8. Her Facial Injuries
During her accident, she suffered major injuries to her face. She was eventually found to have 67 pieces of glass embedded in her face, and it took her doctors some time to remove them and then try to fix all the damage it did to her face. She had to take this time off of her career to heal, to have surgery, and to wait for her face to return to some normalcy.
9. Being a Single Mother was Difficult
She's said that it's been hard on her to be a single mother to a young child and not have the ability to take on roles in films while she raises her child. She was worried about the amount of time it would take her to film and to be away from her child, and that's had a significant impact on her life so far.
10. She Grew from Her Public Relationship Scandal
When she broke up with her cheating tennis playing boyfriend many years ago, she said that this exit had a no significant impact on her life that was negative for her. She feels she's better for it. More mature for what she learned and what she went through, and it sounds to us like she's focusing on the positive things that she learned from that.