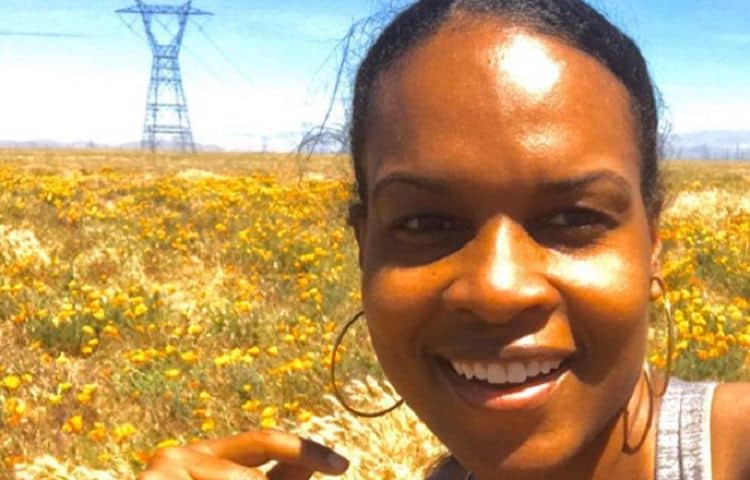 Nefetari Spencer is seriously a force to be reckoned with. She has been working in the industry for about 20 years, and during that time she has showed just how versatile her skills are. Nefetari has appeared in a wide variety of shows including Bones, The Chi, and Good Girls. Most notably, she has had a recurring role Sherman's Showcase which has just been renewed for a second season. Her blend of top notch acting and killer comedic timing have proven to be the key ingredients to a successful career. There's no doubt that her star will continue to rise in the years to come. Keep reading for 10 things you didn't know about Nefetari Spencer.
1. She Has Participated In Protests Against Police Brutality
Since the murder of George Floyd at the hands of a Minneapolis police officer, protests against police brutality and racial injustice have taken place all over the world. Lots of celebrities have used their platform to speak out, but Nefetari has talent things a step further. She participated in local protests in Los Angeles where she has actively supported the Black Lives Matter movement.
2. She Auditioned For Saturday Night Live
For a comedian, there is no opportunity greater than hitting the stage at Saturday Night Live. So when the opportunity presented itself, Nefetari obviously couldn't say no. In 2013, Nefetari auditioned for a chance to appear on Saturday Night Live. Although she wasn't cast for the show, she was extremely grateful for the opportunity. Although she was sad that she wasn't added to the show, she says that being on SNL is still one of her goals.
3. She Enjoys Traveling
Anyone who has ever gotten the chance to get out and see the world knows that it can truly be a life changing experience. There's something about experiencing other places that is truly priceless. Nefetari loves to travel and has gotten to visit some amazing places over the years including Australia and Japan.
4. She Wrote And Performed A One Woman Show
Nefetari is a creative person to her core. In addition to the stage work she's done, she has also written and performed a one woman show called I Am Willa. According to an ad for the show, I Am Willa is a true story about loss, addiction, mental health, the U.S. healthcare system and life lessons" that Nefetari experienced first hand through her mother.
5. She's From Chicago
Nefetari was born and raised on the south side of Chicago. That area of the city is notorious for its violence and lack of access to opportunities. However, Nefetari has managed to beat the odds and go on to have a successful career that has allowed her to experience new things.
6. She Had a Very Close Relationship With Her Mother
Things weren't always easy for Nefetari and her mother, but the two had a very strong relationship. Her one woman show, I Am Willa, was actually written as an homage to her mother and the experiences she had. Sadly, Nefetari's mother passed away on Mother's Day in 2015.
7. She Has Studied Acting And Comedy
Having natural talent is definitely a must when it comes to finding success in any area of life. However, it's no secret that being talented will only get a person so far. Formal training can be what sets people apart, and Nefetari has plenty of it. She has studied acting, comedy, and audition technique and still takes classes on a regular basis.
8. Her Feet Are Highly Rated On The Internet
Not only is Nefetari famous for her skills, but apparently, her feet have become pretty popular, too. I know this sounds crazy, but famous feet have found a strong following on the internet. There is even an entire database dedicated to them. Nefetari's feet have nearly a four star rating on WikiFeet and the database includes several photos of her feet.
9. She's Very Adventurous
Nefetari doesn't just like to travel, she also likes to be adventurous in the process. Nefetari loves a good adrenaline rush and she likes to try new things. She likes to spend time outdoors and enjoys the beauty of her surroundings. During a trip to Brazil, she event went paragliding.
10. She Started A Comedy Troupe
Nefetari is most well-known for acting skills, but she is also a well-respected comedian. She started a comedy trouble called Elite Delta Force 3. Several of the groups shows have been uploaded on Nefetari's YouTube channel. The troupe also tours but it doesn't seem like they have any upcoming shows.
Tell us what's wrong with this post? How could we improve it? :)
Let us improve this post!