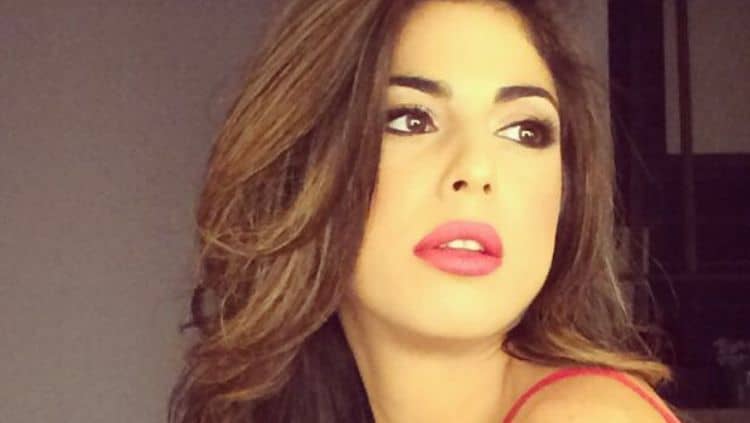 Daniella Prick may be best-known for her marriage to award-winning filmmaker, Quentin Tarantino, but there's much more to her than that. Long before she and Tarantino crossed paths, Daniella Prick was making a name for herself. Her combination of talent and good looks have given her opportunities all over the world. She's worked in the entertainment industry for several years and has a resume that, in many ways, is equally as impressive as Quentin's. Although wife and mother may be her newest and most meaningful titles, she's done lots of other interesting and noteworthy things. Keep reading for 10 things you didn't know about Daniella Pick.
1. She Is From Israel
Daniella Prick was born into a Jewish family Ramat Ha-Sharon, Israel during the early 80s. She is one of children and has an especially close relationship with her sister, Sharona. Daniella spent her childhood and much of her adult life in Israel. This is actually where she met her now husband, Quentin Tarantino.
2. Her Father Is A Pop Star
Being close to a celebrity certainly isn't anything new for Daniella Pick. Her father, Svika, is a well-known pop star and song writer in Israel. Many consider him the 'King of Pop' in the country. He was especially popular during the 1970s and earned multiple awards. In more recent years, Svika has become a TV personality who has appeared in Israeli based TV productions.
3. She Met Her Husband In 2009
Daniella Pick and Quentin Tarantino's love story is proof that sometimes you have to travel to the other side of the world to meet your soulmate. The couple met back in 2009 when Tarantino was visiting Israel to promote his movie, Inglorious Basterds. The couple hit it off almost instantly and maintained and on again/off again relationship for several years. In 2015, Tarantino ended things with former girlfriend, Courtney Hoffman, and resumed things with Pick. The paid became engaged in 2017 and married in 2018 at their home in Beverly Hills.
4. She Is A Singer
The apple didn't fall far from the tree when it comes to Daniella Pick's love for music. Like her father, she is also a talented singer. Pick and her sister, Sharonda, were once a singing duo called The Pick Sisters. They eventually split up and Daniella began to pursue a solo career, but she hasn't released any new music in quite a few years.
5. She Was A Model
Daniella Pick's voice isn't the only thing that's gotten her attention over the years. Her good looks landed her a modeling career which allowed her to appear on magazine covers across Israel. It doesn't seem like she's doing too much modeling these days, but she's always camera ready in case she ever needs to strike a pose.
6. She Appeared In Once Upon A Time In Hollywood
One of the many perks of having a famous film maker for a husband is that your chances of getting a movie role are probably exponentially greater than most people's. Daniella experienced this first hand when she appeared in a small role in her husband's 2019 film, Once Upon a Time in Hollywood. Her role in the movie wasn't of major significance, but it's still cool that she can say she's acted in a Tarantino film.
7. She Wore A Custom Dress To Her Wedding
Daniella Pick may be living that Beverly Hills lifestyle, but she hasn't forgotten her roots. When she married Tarantino, she wore a dress that was custom made by Israeli designer, Dana Harel. The dress was made from high-end French fabrics and was paired with a tiara made by another Israeli designer, Keren Wolf.
8. She's 20 Years Younger Than Her Husband
Quentin Tarantino was quickly approaching 60 which makes him two decades older than his wife. Daniella was barely 10-years-old when Tarantino released his first film, Reservoir Dogs, in 1992. Some people may be tempted to raise an eyebrow at the difference, but let's be honest, couples with big age differences aren't anything new – especially in Hollywood.
9. Her Last Name Is Pronounced Differently Than It Looks
Have you been reading this entire article and pronouncing Daniella's last name the same way you'd pronounce the word pick? Don't worry, I was doing the same thing while writing it. Despite the spelling, her last name is actually pronounced as 'peek'. I can only imagine how many times she's had to deal with people saying it incorrectly.
10. She Is A Homebody
Most people tend to assume that famous (and famous adjacent) people love to be out and about in the spotlight. That couldn't be further from the truth for some people, though. Daniella and her husband prefer to keep things a little more low key. She told The Jerusalem Post that she and her husband "love" to spend time at home and that they enjoy living a more "modest" lifestyle.