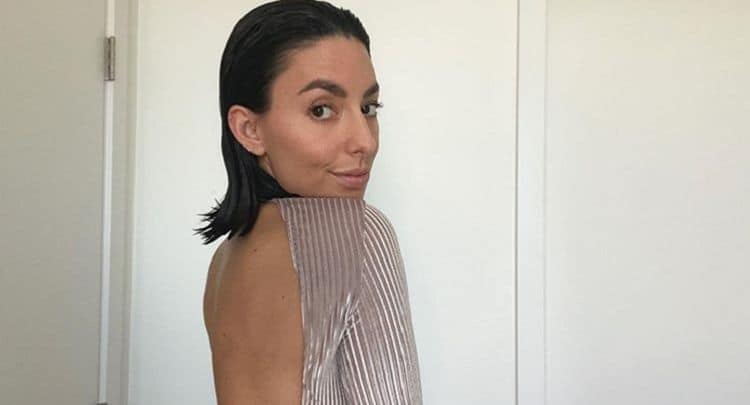 Jade Catta-Preta was born in Brazilian but found herself in Los Angeles, thanks to Emerson's Abroad Program. She always knew that she wanted to be in comedy since she loved making everyone laugh. Her being loud and crude has led most people to believe she is from New York, and perhaps it has helped to open doors for her. Today, Jade is not only just a stand-up comedian; she is a writer and actor too. Here are more facts about her.
1. She will host the revival of "The Soup."
For a show that dates back to 1991, the producers had to bring someone on board who will give it a much—needed revamp; hence, they chose Jade. Jade already prides herself as a renowned comedian, unlike the previous hosts whose star began shining after appearing on "The Soup." The head of production and development for E! revealed that they picked Jade for her keen observation and quick wit. You can watch Jade as she hosts the new series that will premiere early next year.
2. Her addiction to Kanye's fashion
Unlike most women who will never leave the house without their lip-gloss and polished nails, for Jade, it has to be Yeezys. Jade admitted to having a weak spot for Kanye's fashion, most of all his shoes. Although the shoes are quite pricey with the most affordable going for around $250, that does not stop Jade from wearing them. Some critics, however, could not care less about the Yeezys, saying that even if they were ugly, people would still pay the exorbitant prices just because of the association with Kanye West. All the same, any Yeezy fan will tell you that the sneakers are among the most comfortable you can get on the market.
3. She was only supposed to be on one episode on "Californication."
Sometimes, not everything goes according to plan, and it ends up being for the best. When Jade was cast on "Californication," she was only supposed to feature in one episode; however, she was in seven. It was an exciting experience, especially since she connected with the cast so much that she became friends with David Duchovny and Michael Imperioli. She is not the exception since many other actors such as Walton Goggins in "Justified" and Estelle Getty in "The Golden Girls" would have been cut off as early as in pilot episodes. Luckily for them, they became regulars since the audience loved them.
4. She supports the LGBTQ community
In a world that continues to claim enlightenment, people still feel that some should not be allowed to express themselves in some capacities. The LGBTQ community is slowly gaining acceptance, even in the television industry. Jade. In her interview with Calling Out Fakes disclosed that she would love to see more lesbian and gay shows. She added that she would like to play a drug-addicted lesbian from the South, so hopefully, her dream will come true someday.
5. Her biggest goal in life
When asked about her goals in life, Jade teased that she wanted a baby, a pool, and a sitcom. However, while a baby and career progression are ambitions that any woman would have, Jade is not like most women. Therefore instead of all these, she would rather enjoy doing her entire grocery shopping at Whole Foods. Of course, with such a declaration, we know that Jade values her time but, most importantly, her body since she does not want it loaded with artificial flavoring and preservatives.
6. Actors she would like to work with in future
As iron sharpens iron, so does one man sharpen another. In this regard, you have to work with the best to be the best, and Jade hopes to one day be granted the opportunity to work with four of whom she considers her top actors. Jade not only feels inspired by Steve Martin, who he refers to as a true renaissance man, but she would also feel privileged to work with him. Since comedy is her genre, then it is no surprise that a legend like Will Ferrell is also in her list. The other two are Meryl Streep and Natalie Portman.
7. She is a mother to a cat
Pets have become synonymous with children in most households, and that is the case for Jade and her boyfriend, Nick Rutherford. She told Moshery that she loved dogs and cats equally until they found a stray cat and nursed her back to health. They named the cat "Wee Thomas," and although she lives with Jade's parents, Jade still refers to her as her cat daughter. The bond she has with the cat has made her feel more inclined to love cats, as compared to dogs. However, she still loves dogs, as seen from her Instagram, where she cuddles one.
8. She would be a fashion designer if acting did not work out
We are advised not to put all our eggs in our basket, and for Jade, her alternative career would have been in the fashion industry as a designer or stylist. From her Instagram it is clear that she would be a great stylist. Her choice of dressing seems to attract many admirers who express their interest in collaborating with her so she can showcase their jewelry and accessories
9. Her preferred social media platform
Currently, if you are not on social media, you are missing out on everything the world has to offer, including those who could help your career blossom. Jade has a variety of social media platforms that include Facebook, YouTube, Twitter, and Snapchat. Among all these, Snapchat is her favorite, and she referred to it as the bread of her life. Still, she has a formidable number of followers on Instagram, 33.5k to be precise, while on Twitter, Jade has 13.7k followers.
10. Her biggest challenge and reward as a comedian
Most people may know of Jade now, but before she got to be famous, she faced rejection, which she admitted was tough. However, the biggest challenge was learning how to take each day as it came and accepting whatever each dawn brought. Persistence pays; with time, her biggest reward became working with comedians she had looked up to for years.