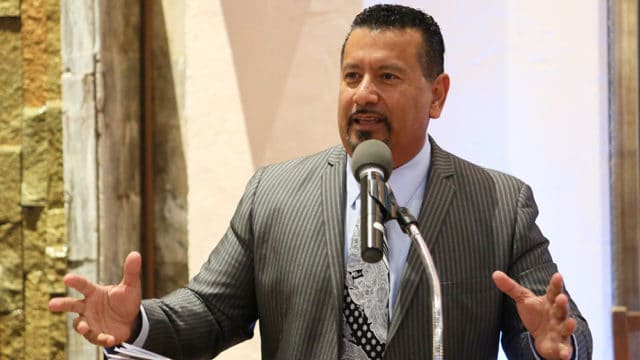 The most crucial aspect of the American Dream is ascending from rags to riches via your own motivation and entrepreneurial spirit. One of the best stories of someone who became very wealthy after being raised with next to nothing is that of Richard Montanez. This man was raised an immigrant's son. His first work was picking grapes in the fields — regardless of conditions (such as sun or rain). It was tough work but it helped him build character. Next, Montanez moved on to work for Frito-Lay as a janitor — and this is where it all changed.
Montanez sat on the idea for Flamin' Hot Cheetos for a while, but eventually introduced it to his company. They became wildly successful and made the company into a pop culture icon. In addition, the food industry suffered from widespread disruptions — particularly when snack manufacturers were involved. It was not long after Montanez's original creation of Flamin' Hot Cheetos that Frito-Lay catapulted him to an executive position in the marketing department. It was this promotion that lent him the name "Godfather of Multicultural Marketing". Plus, the brand he created quickly became worth around a billion dollars.
Richard Montanez's inspiring story of rising from the bottom tier of society to a top-level executive position is worth making a film about. Luckily, he has paired up with DeVon Franklin and Fox Searchlight to create a movie about his life. It will follow Montanez from his most humble beginnings through to the creation of and subsequent marketing of Flamin' Hot Cheetos. One interesting thing to note is that this project was in a lot of demand. Fox Searchlight had to pay a generous amount in order to purchase this particular IP. With the classic rags-to-riches, American Dream story that Flamin' Hot (the title of the film) will represent, the film will likely be just as popular among consumers when it comes out.
So far, only a few names have come out relating to this cinematic project. First off, DeVon Franklin will produce the film via his Franklin Entertainment studio. The writer will be Lewis Colick, who will pen the entire script from a single short pitch. Finally, Samuel Rodriguez will be the executive producer. People who will be overseeing the operation include Taylor Friedman and Anikah McLaren.
Other details about the state of this project are not yet known, including the projected date of release. However, Flamin' Hot is at least confirmed to be coming at some point, hopefully within the next year or two with the right amount of luck. This awesome film will make some very inspiring viewing for anyone who is interested in Frito-Lay history, rags-to-riches tales, or stories about entrepreneurs. Flamin' Hot is almost certain to reach success in a 21st-century movie market. It has all of the emotions, drama, and great dialogue that any popular film possesses. This means that this film would be a perfect choice for essentially anyone.
So, are you planning to check out Flamin' Hot? What do you think of Richard Montanez? Let us know in the comments!