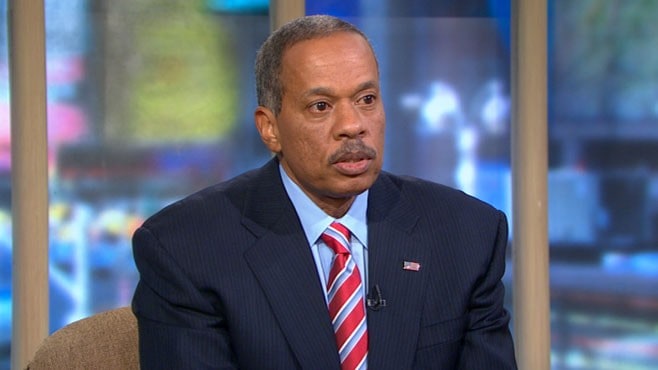 Juan Williams might be familiar with being on television and having his face in the news all the time, but he's not familiar with the news being his face. He was recently fired from his job, and things have taken an interesting turn in his life. The man who spent years of his life reporting is now the subject of many headlines that discuss his firing, and it's been something he's had to learn to deal with. He is a man who has a long career in the broadcast industry, and many of his fans want to learn more about him.
1. He is Panamanian
Juan Williams was born in Colon, Panama. He was born on April 10, 1954. He lived with his mother and father in South America. His mother was from Panama and his father from the West Indies. He identifies as a "black guy with a Hispanic name," according to his Wikipedia profile.
2. He Came to the US When he Was Young
He was four when his family came to the United States. He told the story of how they came to New York when he was barely a toddler. They came over in a banana boat, but Williams is adamant that they did so legally and emigrated using the proper channels. He, his parents, and his two siblings came together.
3. He Was Busy in School
He was a great student and a busy one. Thanks to the help of a scholarship, he was able to attend the Oakwood Friends School in New York. He was part of the student body. He was part of the school newspaper. He did many things, and he wore many hats, while in high school.
4. He Was an Athlete
In addition to being involved in many aspects of his high school class, he was also an athlete. When he was not busy with the student body or the paper, he was the captain of the baseball team. He was also on the cross country team, and he was part of the basketball team. His teams won championships and did very well when he was in school.
5. He Attended College
Williams has a bachelor's degree that he earned back in 1976. He attended Haverford College, where he studied philosophy. He did well in college, and he studied hard so he could earn his degree and focus on his future. It worked well for him at the time, and it still does.
6. He Was a Writer
Many people forget that the journalist was a writer for the first portion of his career. He spent nearly 23 years with the Washington Post, and it was a good time for him until he wrote a piece that defended the then nominee for the Supreme Court, Clarence Thomas, against a woman who claimed he sexually harassed her. It was later revealed that several women from his own paper filed sexual harassment charges against Williams. He apologized to each woman.
7. He is Married
Juan Williams is a married man, and he has been since 1978. He married his wife, Susan Delise, back in July of that year. They've now been married for almost 43 years. They share three kids. Their daughter is Rae. Their sons are Antonia and Raphael.
8. His Son Went to His Alma Mater
One of his own sons followed in his father's footsteps and went to Haverford College. His son, Raphael, played on the lacrosse team while he was there. He studied anthropology while in college. His own father was quite happy to see his son follow in his footsteps and work on his education in the same institution of higher learning in which he did.
9. He is a Grandfather
The rumor is that grandparents feel that their grandchildren are their own greatest blessings. While they love their own children very much – more than anything in the world – grandparents are known to say that the feeling they have when they meet their own grandchild for the first time is the most overwhelming and emotional. He is the grandfather to twins. The girls are named Wesley and Pepper.
10. He is Very Private
So much of Juan Williams' life has been spent on television, the radio, and writing for major publications. With that going on in his professional life, he's worked hard to keep his private life to himself. He's not done things to draw attention to his family outside of work. He likes to keep things close, and he is entitled to do just that.
Tell us what's wrong with this post? How could we improve it? :)
Let us improve this post!