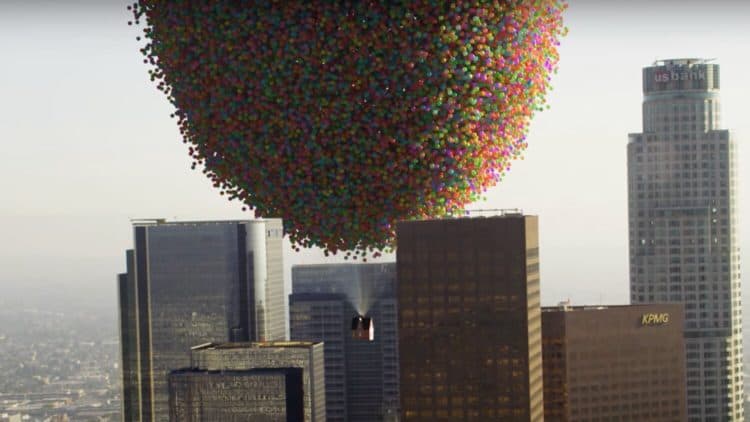 One of the best lessons to take from this is that a story doesn't owe the real world anything, but just to add to that, a good story will keep at least a little bit of realism on hand in order to help the audience to relate to what's being given so that it doesn't completely alienate the people that are attempting to enjoy it. But with that said, the balloons from the Pixar movie Up have been something that a lot of people have no doubt wondered about since to be serious, party balloons are considered to be a hazard outdoors at times and as many people know, they're bound to pop eventually if they meet enough resistance. Plus, the fact that over 31 million of them would be needed to lift the house sounds problematic since the weight of the balloons, the strings, and the fact that the balloons would be more akin to a massive cloud than a single unit, are all factors that need to be considered. But again, it's a story, and an animated one at that, so the laws of physics don't always apply since if they did, the effect might be lost. An amorphous cloud of balloons might have been a little too ominous to put into a movie like Up, especially since it was meant to be a movie concerning the life-changing journey of a man that was bound to lose everything.
But thousands of weather balloons is still a daunting prospect since even thinking about lifting a house is a huge proposition considering that at one point, because gravity says so, that house is going to have to come down. And one thing you've got to love about Pixar is that they do come up with ways to at least try to make everything feasible since Carl did have a means of steering and of bringing the house down to land, but it's easy to think that getting it back into the air would have been next to impossible. Plus, without a stable system, it would be likely that an errant gust would send the house careening in one direction or the other as was seen in the movie. But again, this is Pixar, and it's a movie, so taking things too seriously was never the intent. Instead, it was simply necessary to sit down and relax while watching Carl and Russell take on an adventure that was nothing short of hilarious as well as touching since it was the final hurrah for one person and the beginning of an interesting life for another. That 'passing of the torch' moment is something that's usually quite touching in some way but was very meaningful in this movie since Ellie wanted Carl to go out into the world again and find another adventure, and Russell, despite only needing a chance to help the elderly for a badge, was in need of an adventure that would change his life.
Both of them found this in a very special way and in the process learned a little bit more about themselves than they'd planned. But the dynamics of the balloons and the house, that was the subject. It's so easy to go off track when talking about a movie that meant so much to a lot of people, but the balloons were an impossibility that, even when replaced by weather balloons, are still not quite a physically possible as one might think since the laws of physics, short explanation, don't necessarily allow this to happen considering that there are a lot of variables to think about and not enough time to discuss them all unless one is hosting a TED talk and has all their ideas neatly ordered. In an article such as this, it's simply easier to say that the number of party balloons needed wouldn't be a good idea, and they likely wouldn't work anyway since the sheer weight of the balloons, when coupled with the weight of the house, would not create enough buoyancy to make this idea work. It's not a simple denial of something due to not understanding it properly, it's more about common sense and thinking that the balloons, which individually don't weigh much, would accumulate in weight upon being grouped together and taken as one giant unit rather than as individual balloons.
Tacking on the weight of the house, possibly with the foundation and everything in it, would only add to the impossibility as all that weight would come crashing down even if it lifted up for more than a few seconds. But this is Pixar, it's animated, and it's a fun story, so a lot is able to be forgiven and it's easy to enjoy it since the story is well constructed and has stood as a great tale that people have enjoyed for a while now.