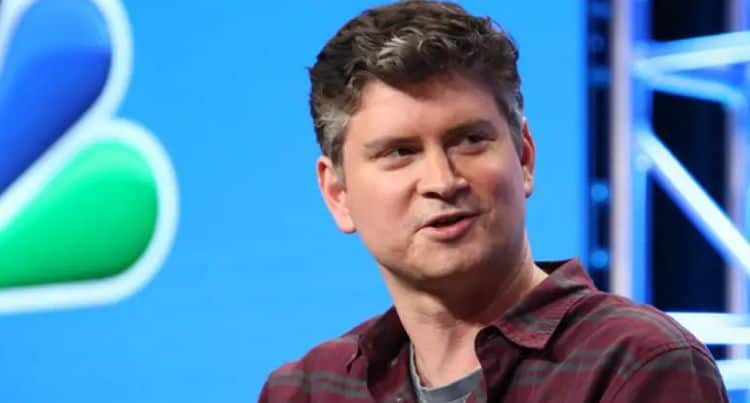 For those of you who were big fans of "The Office," the guy who wrote and produced the series for the United States version is Michael Schur. We all know that this took some tremendous talent. Often, series writers get the appropriate billing and are listed in the credits, but many fans don't take the time to find out who is responsible for the hilarious entertainment that they are enjoying. Michael Schur is a unique writer and here are five things that you probably didn't know about him.
1. Schur also appeared in "The Office."
He played the part of Dwight's cousin Mose. This is appropriate. It would be difficult to write and produce such a hilarious masterpiece without interjecting yourself into it in some way. He joined the cast who often left viewers cringing in embarrassment from their outlandish social faux pas'.
2. Schur is talented in creating uncomfortable scenarios with adorable characters
As if "The Office" isn't proof enough of this fact, Schur is also the co-creator of "Parks and Recreation" and "Brooklyn Nine-Nine." He has a penchant for creating flawed characters that really get into your heart. We see this in all three of the series that he had a hand in bringing to life. He knows how to write some of the most gut wrenching plots that at times, make you as the viewer want to leave the room, but you have to come back when the discomfort abates, because his shows are just so darned good you don't want to miss any part of what may be coming.
3. Schur felt the need to get into something "a little heavier"
The creative writer was pleased enough with his comedy writing as well he should have been, but he had an itch to try something a bit different. In the same comedy vein, Schur went on to tackle a subject that was a little further reaching in "The Good Place." He moved away from workplace sitcom and got into the meat of what may happen to us in the after-life. Kristen Bell stars alongside Ted Danson is the 2016 sitcom that focuses on Bell's recent death and her mistaken admission into heaven. She's not the type for the holy place and tons of comedy ensues.
4. Michael wanted to explore the concepts of good and bad
Schur admitted that he has a fascination with what makes a person either good or bad. This was his inspiration for "The Good Place." The main character is a horrible person. In the sitcom, he explores what truly makes a person bad or good through the characters that he has created who have made it to heaven. It's a great topic and one that needed to be covered in some way. Kudos to him for doing a great job in this comedy expose of human nature at its finest and at its worst.
5. Schur is fascinated by "eternal hope"
This is another interesting thing that most of us didn't know about Michael. It shows up frequently in his writing, but not everyone has caught on. Schur believes that there is something pretty big about maintaining hope and Kristen Bell's character is proof of it. There seems to be an aspect of his writing that takes the biggest creep or buffoon and attaches something just a little special to them. Perhaps he's searching for some type of hope for the evolution of mankind in his mind.