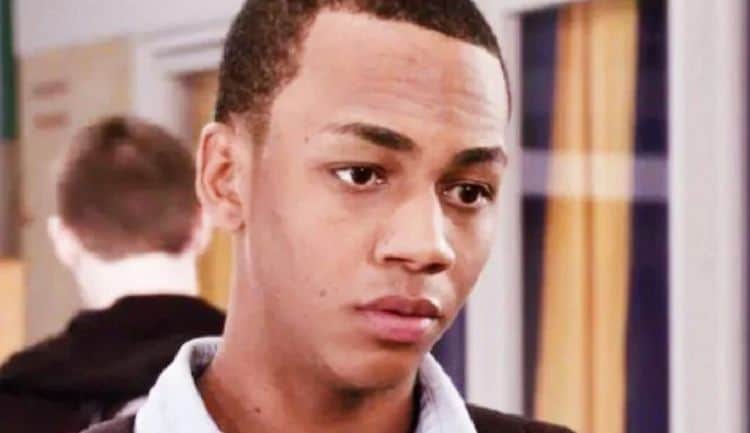 The age of 29 is too young to be taken out of this world, but the truth is that any age is susceptible to this condition since it has more to do with being human than anything else. The unfortunate passing of Jahmil French is a tragedy that has struck everyone that enjoyed his acting as a blow, and yet it's going to be one more name that will be added to the growing list of those that have passed throughout the years. It's bound to feel controversial to say as much, but the truth is not every star gets to shine for a prolonged period of time, while some get to shine long enough to dim and become one more faint light in the metaphorical sky. French's cause of death has not been listed at this time but considering that he passed just recently it's not exactly controversial that such a thing hasn't been shared yet. It could be that his family wants time to grieve, that they need more time to process this, and that they just want privacy at this point, something which sadly isn't going to happen since as anyone knows and has known, the life of a celebrity is rarely a private thing. It should be able to be said that their demise would break that trend, but it's evident that even when they pass on that many celebrities will still be subjected to scrutiny and will gain attention.
When an older actor passes it's still a reason to be sad, but it's easier to accept at times, especially since it's usually realized that they've had a nice, long life and a career that many can look back on and call successful, interesting, and even epic in some instances. When a younger actor passes, however, it almost feels as though a mistake has been made. But while French was tearing up the scene with his acting it's fair to say that he might have had a potentially great career if not for this tragic turn. So far it would appear that many people aren't willing to talk about what might have happened, or why. Right now the same platitudes are being given out for any that are willing to read them on several different sites, the goodbyes and the kind words about how he was such a fun and engaging guy to work with. That's all well and good, and it's far better than fishing for any possible dirt on the man, since too often this is what will happen the moment someone is gone, and it's a hope that it won't happen once French has been gone for a while. Such a habitual practice is something that tends to throw dirt and worse on the name of someone that in life brought joy to a good number of people. Who he might have been behind closed doors would only be anyone's business if he made it that way, just like anyone else.
But apparently the truth is that French was a pleasant person on the set and there don't appear to be any big issues with his name on them, which is surprising in show business but usually kind of a nice thing to see since it's rather refreshing. It happens more often than people are willing to admit, but the positive side of Hollywood is far more prevalent than people are often led to believe, and it goes beyond the inane and silly accomplishments that many want to highlight. When celebrities that are typically being put on blast for one controversial statement or action are seen spreading a positive message without cue cards or by court order it's usually thought that something might be up. And in some cases, this might actually be correct, but when those that have no dirt on them and are decent people are shown to exist, they either don't warrant much coverage or are focused on for a moment or two and then pushed aside for the next bit of news that's bound to tweak the emotions of the public. This is how the business goes after all, and those that don't believe it have been hooked, reeled in, and are unable to see past the biases that they've accepted without realizing it. The fact is that for all intents and purposes, Jahmil French was a decent human being and someone that didn't bother making his personal business a public spectacle, though he did give the public his best when he was on screen.
The passing of French is a tragedy that shouldn't be cheapened or denigrated in any way, as this is a time for his family and his friends and coworkers to grieve and remember him for the person he was, while perhaps sharing those memories and smiling in remembrance. It could be said that the world isn't a fair place, but that wouldn't be accurate. Rest in peace young man, you'll be missed.