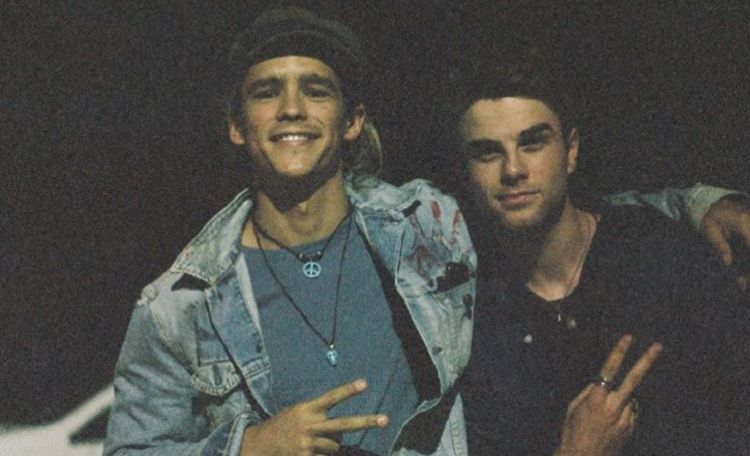 He's been a pirate's son. He's also been an ancient slave. He's been a prince and the receiver of memory. Brenton Thwaites, as young as he is, has been all of these. It's only reasonable for him to take the leap into the superhero world and be one of the most recognizable characters in the DC universe. Come 2018, Thwaites will be playing Dick Grayson in a new live action show on TNT. Titans will be featuring Thwaites as Nightwing, the leader of a group of new superhero recruits. We're excited to see what the Boy Wonder can bring to the table, and we believe Thwaites is just the guy to do it.
Here are 5 things you didn't know about Thwaite that you should now.
1. Brenton Thwaites hails from the land down under.
Born and raised in Cairns, Queensland, Thwaites didn't pick up acting until later on in his teens. He went to college at the Queensland University of Technology, where he graduated with a degree in acting in 2010. In the same year, he made his breakthrough through an Australian TV series, Slide. He didn't relocate to the US until 2012 to pursue a career in Hollywood.
2. He had to audition with Jeff Bridges specifically for the role of Jonas in The Giver.
Being the lead and one of the most influential characters in recent literary history, Jonas had to be cast perfectly. Aside from the usual auditions, Thwaites had to sit in with Bridges to make sure it was the right fit. And it sure was. Thwaites and Bridges connected right away, as is evident in the film.
3. You can think of Thwaites as a Disney star in some way.
Before he starred in Pirates of the Caribbean: Dead Men Tell No Tales, he starred against Angelina Jolie in 2014's Maleficent. He played the role well and received positive notes from fans and critics alike. However, he apparently didn't have enough love for Aurora in the movie, as he couldn't wake her with his kiss. Better luck next time with that.
4. Thwaites is not a fan of horror films.
Despite having played in one of the scariest movies recently, Oculus, Thwaites is absolutely put off by the entire genre. It must be a completely different experience filming something scary versus watching it. In the psychological/supernatural horror film, Thwaites plays the lead. Critics praised his performance stating that he was credibly frightened in the film. Maybe he just really was.
5. He may still be able to pass off as a teenage hunk in films, but in real life, Thwaites is a full-time dad.
Thwaites and long time girlfriend Chloe Pacey welcomed their baby daughter together in March 2016. He's only given us something to love even more about him, as he's totally awesome as a young father. He's very proud of his daughter, possibly one of the reasons why he took on a superhero role. We're looking forward for Batman's ex-protégé to finally come around and give us something good to talk about.
Save
Tell us what's wrong with this post? How could we improve it? :)
Let us improve this post!