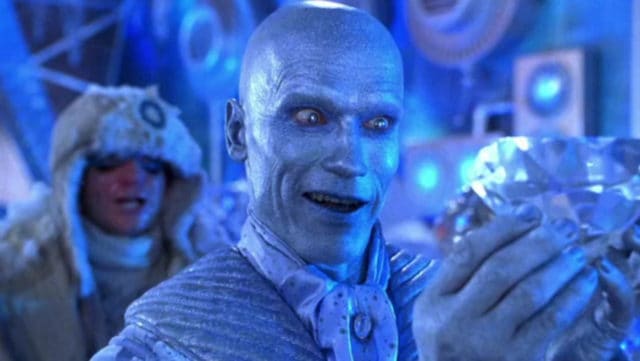 Mr. Freeze is one of the more complicated villains in Batman's line-up. In short, the most famous version of the character was a cryogenics expert whose wife had been diagnosed with a terminal condition. As a result, she was cryogenically frozen so that he could buy time in which to find a cure for her condition. Unfortunately, the sheer extent of the man's desperation caused him to start embezzling funds for his research, which resulted in a confrontation in his lab that resulted in him becoming unable to survive outside of subzero temperatures as well as unable to secure funding through legitimate means. Due to this, it is not difficult to imagine a movie centered around Mr. Freeze as an anti-villain of sorts, though that still leaves the question of who would be capable of playing the character.
Here are five potential examples:
Bryan Cranston
Bryan Cranston's two most famous roles are Hal on Malcolm in the Middle and Walter White on Breaking Bad, who are so different from one another that the people behind Breaking Bad raised a lot of eyebrows when they presented their choice to the higher-ups. However, the sheer range of Cranston's performances make it clear that he has the necessary expertise and experience. Moreover, he is more than capable of looking intimidating with a bald head, which is a very important part of Mr. Freeze's most iconic look.
Jason Issacs
Jason Issacs is an English actor who has played a number of villains over the course of his career. For example, some people might recognize him as Lucius Malfoy in the Harry Potter movies, while other people might recognize him as Colonel William Tavington in The Patriot. Combined with the fact that he played a closed-off scientists with more than a few issues in a recent Netflix series called The OA, he seems like a pretty solid choice for the role.
Jason Statham
Speaking of which, Jason Statham seems like he would be a solid choice as well. First, he has been typecast as an anti-hero. Second, he has plenty of experience with playing action roles, which is pretty important when it comes to a superhero or rather supervillain movie. Third, Statham looks good while bald, though he has been criticized by some in the past for having a limited range as an actor.
Mark Strong
Mark Strong has an excellent voice for the role of Mr. Freeze. Granted, using English accents for villains might be over-done, but there is a reason that they keep on getting used again and again, which is to say, they work pretty well for a lot of people out there. On top of this, Strong combines a bald head with a relatively average build, which is a good fit for Mr. Freeze, who was supposed to have been a scientist obsessed with finding a cure for his wife to the exclusion of other concerns.
Forest Whitaker
Forest Whitaker should be a candidate for the simple reason that Mr. Freeze needs to be someone who looks cold and emotionless on the outside but nonetheless exudes a very real sense of pain because of his concern for his wife Nora. Given Whitaker's performance in Rogue One, it seems safe to say that he could pull something that complicated pretty well.