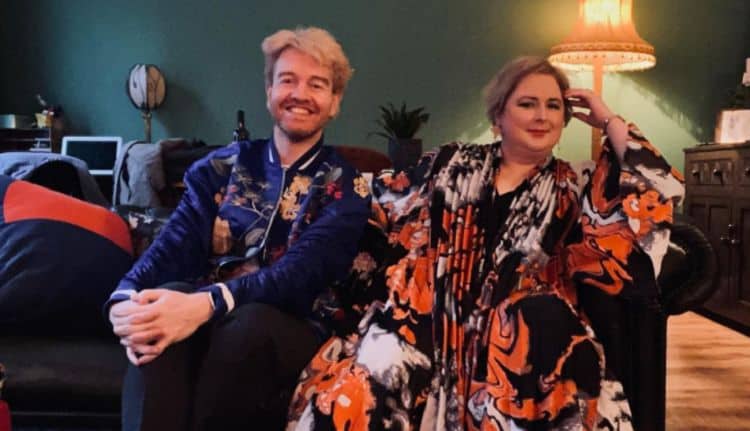 It's been about 15 years since Siobhan McSweeney made her on-screen debut, and in that time she has worked hard to become one of Irelands brightest stars. The talented actress might not have the longest resume, but she's made it a point to make sure that all of her roles are memorable. Viewers will know her best from being in shows like The Fall and Derry Girls. Her ability to bring characters to life is impossible to ignore and she has a special talent for keeping viewers captivated. Now, she's also become popular for her role as the host of the TV series The Great Pottery Showdown. Here are 10 things you didn't know about Siobhan McSweeney.
1. She Lost Her Home In A House Fire
The pandemic has been a difficult time for a lot of people, and Siobhan is one of them. During the lockdown period, her home burned down after an electrical malfunction caused by a cube plug. As a result, she went through a period of homelessness which was made even worse when the lockdown started because it meant she didn't really have anywhere to go. Since the house fire, Siobhan has also been struggling with anxiety.
2. She Likes To Read
Working in the entertainment industry can be hectic, and sometimes Siobhan likes to relax and enjoy some peace and quiet. For her, reading is one of the best ways to accomplish that. She loves to curl up with a good book and get lost in an interesting story. On occasion, she shares what she's reading on social media.
3. She's A Formally Trained Actress
Siobhan certainly has a high level of natural talent for acting, but she's also put in the work to make sure her talent can reach its full potential. After earning a degree in science, Siobhan decided that she wanted to focus her studies on acting. She underwent training at the Central School of Speech and Drama in London.
4. She's A Writer
Not only does Siobhan like to read, but she's also recently started getting into writing. During an interview with the Irish Post, Siobhan confessed that she's suffered from some imposter syndrome since she's started writing. But as you may have guessed, she doesn't plan on letting that stop her.
5. She Likes To Travel
The world is such a beautiful place and while it may not be possible to see every inch of it, Siobhan wants to see as much as she can. Thanks to her career, she has gotten lots of opportunities to travel both in and outside of the UK. In 2019, she got the opportunity to travel to Thailand.
6. She Has Theater Experience
Siobhan's on-screen work is what most people are familiar with, but she's also had a successful career on the stage. She has been in several theater productions over the years including As You Like It and The Kitchen. For now, however, she seems to be strictly focused on TV.
7. She's A Plant Mom
As far as we can tell, Siobhan doesn't have any children, but that doesn't mean she hasn't found a way to put her maternal instincts to good use. She loves taking care of plants and even growing some of her own vegetables. By the looks of things, she has a green thumb.
8. She Doesn't Have Much Family Left
Although Siobhan has had a lot of great times in her life, she's had some sad moments, too. Both of her parents have passed away. She also had an aunt who helped raise her who has since passed away as well. Her brother is the only close family member that she has left.
9. She's A Private Person
Many people in the spotlight find it difficult to maintain and sense of privacy. Thanks to technology, it is now easier than ever for information to spread and for people to access that information. Fortunately for Siobhan, though, she has been able to do a good job of controlling which pieces of information are shared with the public. Throughout her career, she has remained fairly private and there's nothing to suggest that that will change.
10. She's Passionate About Human Rights
Siobhan isn't shy about saying what she thinks, and she has used her online presence as a way to show her support for the causes that are important to her. She has shown herself to be an ally in the fight to end racism. In addition to participating in Blackout Tuesday, she has also called out some of the racial issues that are prevalent in Ireland.
Tell us what's wrong with this post? How could we improve it? :)
Let us improve this post!