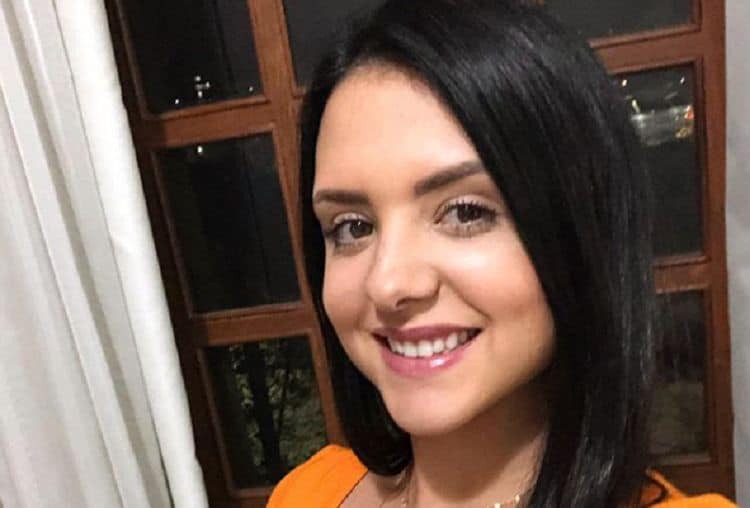 Dating someone in the public eye typically means you'll eventually be thrust into the public eye, too. That time has officially come for Tamara Alves, the girlfriend of UFC fighter, Paulo Costa. Alves has recently been getting a lot of attention after she shared some kind words about what it's been like to be with Paulo as he goes through his professional fighting journey. Now, of course, people want to know more about the beautiful woman who has been by his side through the ups and downs of his career. While her relationship is becoming what she's best-known for, there's a lot more to her than that. Keep reading for 10 things you didn't know about Tamara Alves.
1. She Started A Business
Tamara is determined to make sure that Paulo isn't the only successful one in the relationship. She is much more than just arm candy and she has the brains to back up her good looks. Tamara is a dedicated entrepreneur who founded a business called MundoFit. The health and fitness brand sells different supplements and accessories to help people along their fitness journey.
2. She Enjoys Her Privacy
Even though she is dating someone who gets a lot of attention from the media, Tamara appears to be the kind of person who prefers to keep her personal life away from the spotlight. She doesn't jump at the chance to be in front of the cameras and she doesn't share many details about her private life.
3. She Likes To Stay Positive
Even though Tamara doesn't like to share much about herself, one thing we can tell about her is that she is a positive person. She enjoys uplifting others and her business has given her the opportunity to create a platform that can help people grow their confidence and improve their lifestyle.
4. She Met Paulo In 2013
If anyone has ever questioned whether or not Tamara is in a relationship with Paulo for the right reasons, they should know that she was with him before he was a big UFC star. The couple met in 2013 and at an event being held at a local gym. By the end of the event, Paulo had asked Tamara's friend for her number. Since being with Paulo, she has been in awe of his work ethic and dedication to his craft.
5. She Likes To Stay Active
As you may have been able to guess by her business venture, health and fitness are very important to Tamara. She may not be training like a professional fighter, but she loves to active and exercise is a part of her regular routine. In addition to going to the gym, she likes to utilize other forms of activity such as paddle boarding and swimming.
6. She Is A Cat Person
Knowing whether or not someone is a cat or dog person is always a key detail about their personality. Cat people everywhere can rejoice because it seems that Tamara is a proud member of #teamcat. She recently got an adorable black kitten and it has already made several appearances on her Instagram account.
7. She Likes To Travel
Tamara is adventurous and she likes the feeling of experiencing new things and places. She loves to travel whether it be in her home country of Brazil or throughout the United States. She ha visited several popular American sites including the Santa Monica Pier, the Grand Canyon, and Disney World.
8. She Has An Impressive Social Media Following
Building up a social media following isn't an easy thing to do, and this is particularly true for people who aren't already well-known. Even though Tamara isn't a celebrity, she's got a pretty impressive following on social media. Her personal account has over 6,500 followers and her business account has more than 10,000.
9. She Is A Family Oriented Person
Being able to have a close relationship with your family is something that many people take for granted. However, it's clear that Tamara is very grateful for the bonds she's build with her loved ones. It's unclear whether or not she has any children of her own, but it's very clear that she is a proud aunt and she loves spending as much time with her family as she can.
10. She Is A Civil Engineer
Being an entrepreneur isn't the only thing Tamara has going on in her personal life. According to her Instagram bio, she is also a civil engineer. She didn't provide any further details, but typically civil engineers are responsible for designing things like roads, bridges, and water supply systems.