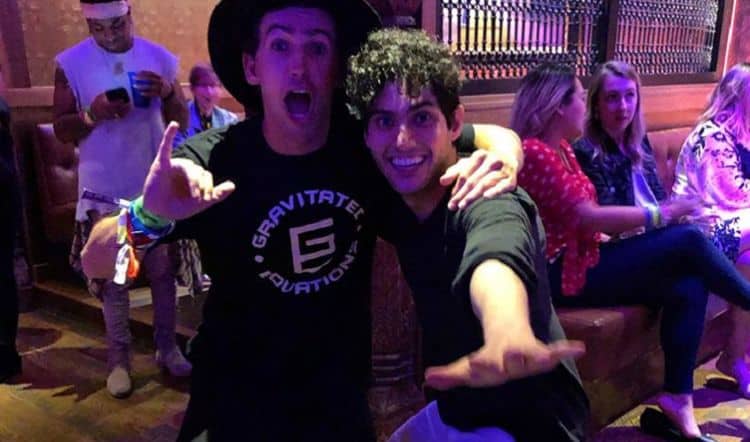 When Below Deck Mediterranean debuted in 2016, it quickly became clear that the spin-off series was going to be just as big a hit as the original Below Deck. The cast of season one was fun, exciting, and dramatic. People who tuned in to that season will likely remember deck hand Danny Zureikat who was just getting started in the yachting world. Unfortunately, Danny was fired from his job on the ship and didn't make an appearance in the final episode of the season. Even though his reality TV career lasted just that one season, Danny built a strong fan base of people who have been interested in keeping up with him over the years. Continue reading for 10 things you didn't know about Danny Zureikat.
1. He's No Longer Working On Yachts
Danny really seemed to enjoy his job on the Ionian Princess, but it's no secret that he had trouble respecting boundaries with the charter guests. He was a little more concerned with getting to know the people he was working for rather than doing what he was supposed to do. Needless to say, celebrity charters may not have been the best fit for him and Danny is no longer working in the yachting industry.
2. He Has A TikTok
Despite being on just one season of the show, Danny gained a pretty good social media following. While his biggest following is on Instagram, he has also started posting content on TikTok as well. Like many of the other creators on TikTok, Danny's videos are mostly dances and comedy skits.
3. He Was A Fan Of Below Deck Before Being Cast
Even though Below Deck Med was a new show when Danny was cast, he was able to get a good idea of what to expect based on the original Below Deck. Danny was a big fan of the show prior to getting getting chosen for the spin-off. It's unclear whether or not he still watches any shows in the Below Deck franchise.
4. He's An Aspiring Actor
Danny's career in yachting may be over, but being on Below Deck Med helped him segue into a line of work that he's always wanted to be in. After the show, Danny got into acting and he build up a good list of acting credits over the years by appearing in several short films.
5. He Has A Degree In Computer Networking Systems
Aside from yachting and entertaining. technology has always been another passion of Danny's. At one point in time, he was even considering a career in the field. According to his LinkedIn profile, he has an associates degree in computer networking systems which he earned from ITT Technical Institute in 2011.
6. He Likes To Interact With Fans On Social Media
Having a fan base isn't something that anyone should take for granted, and Danny is incredibly grateful for all of the people who have supported him over the years. He enjoys getting the chance to interact with his followers on Twitter and he often retweets and responds to their tweets.
7. He's From Florida
Danny is originally from the Orlando, Florida area. When he decided that he wanted to get into yachting, he made a bold decision to sell all of his possessions and move down to Fort Lauderdale. The move turned out to be one of the best decisions Danny has made.
8. He's A Gamer
Danny isn't afraid to share that he has a nerdy side and he was actually heavily involved in gaming for many years. He told Talk Nerdy With Us, "I was a professional gamer (high-level competitor) before anyone even knew what being a "professional gamer" even meant."
9. He Lost His Father To Cancer
In 2017, Danny suffered a tragic loss when his father passed away after a long battle with stage four cancer. Prior to his father's death, Danny started a GoFundMe campaign to help raise money to pay for some of his father's medications. He ended up raising $1,150 dollars.
10. He Met Ben Prior To Being Cast On The Show
Being on a reality show can be very stressful, especially when you're in a situation where you're on a show with people you don't know. Fortunately for Danny, he met one of his Below Deck Med cast mates, Ben Robinson, before they got on the show. He told Talk Nerdy With Us, "I met Ben by coincidence during the same time I was deciding if I would do the show. He provided me some really great insight and perspective which ultimately aided me in the decision-making process."
Tell us what's wrong with this post? How could we improve it? :)
Let us improve this post!