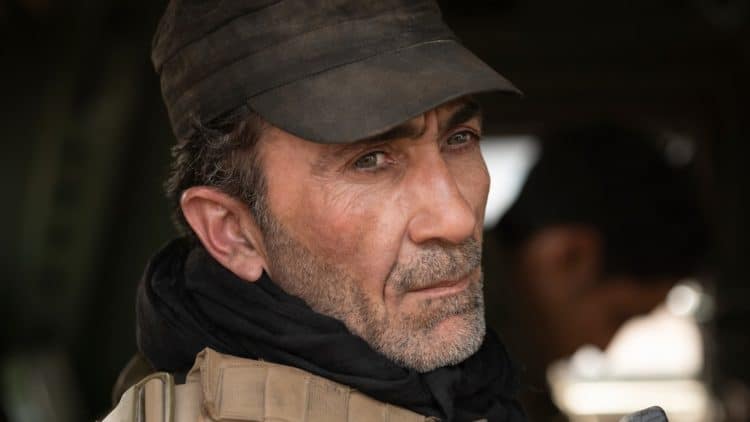 2020 has proven to be a huge year for Suhail Dubbach. After many years of waiting for a major opportunity, his time has finally come in the form of his role as Jasem in the 2020 Netflix film Mosul. In the movie, Suhail plays a SWAT team major and his performance has been hailed by viewers and critics alike. Although he may not be a household name (yet), he certainly deserves to be. His acting skills, professionalism, and poise are on par with some of the biggest names in the industry and make feel that he has a bright future ahead of him. While the road may not be easy, if anyone has what it takes to persevere, it's Suhail. Continue reading for 10 things you didn't know about Suhail Dubbach.
1. He Is Originally From Iraq
Suhail was born and raised in Iraq but left the country during the 90s to relocate to Jordan. He moved to the United States and was eventually able to become a citizen. Suhail is very proud of his Iraqi roots and will always love his home country, but he is also thankful for the opportunity to build a new life in the United States.
2. He's Not Into Social Media
Social media has become such a major part of most people's lives that it can be hard to believe that there are people out there who couldn't care less about posting things on the internet. Suhail Dubbach is one of those people. As far as we can tell, he doesn't have any social media accounts.
3. He's A Formally Trained Actor
Suhail has always loved to perform and he knew from an early age that acting was what he wanted to do. Needless to say his journey as an actor began long before his journey to the United States. He studied acting at the University of Baghdad where he earned his degree.
4. He Has Less Than A Dozen On Screen Credits
Although Suhail is a very talented actor, he hasn't had many opportunities to share his skills with the world. His IMDB profile shows that he only has 11 acting credits – three of which are for projects that haven't been released yet. Hopefully Mosul's success will help lead to more opportunities for Suhail down the line.
5. He's Bilingual
Trying to navigate life in two cultures can be challenging, but being able to speak the language of each can definitely make things a little smoother. Not only does Suhail speak English and Arabic, but he speaks four out of the five Arabic dialects which makes him a great asset to Arabic productions.
6. He Struggled To Find A Job When He Moved To The United States
Starting over is never easy and this is something that Suhail learned when he came to the United States. Unfortunately, acting jobs weren't easy to come by and he was forced to find more traditional employment. According to an article from KRQE news, Suhail worked as a dishwasher and cook at a senior care facility in New Mexico.
7. He's A Husband And Father
Suhail is a very family oriented person and he loves spending as much time with his loved ones as he can. He and his wife have four children together and they have all become citizens as well. During an interview on YouTube, Suhail shared how proud he is of his family for successful adapting to life in the United States.
8. He Was In The Movie The Hurt Locker
Prior to being cast in Mosul, Suhail's biggest opportunity was working on the 2008 film, The Hurt Locker. He was still living in Jordan when he was chosen for the role. His next on screen appearance after that was in a 2008 TV movie called The Shooting of Thomas Hurndall.
9. He Is Grateful For All The Opportunities He's Gotten
As a professional actor, Suhail's goal is to always be working. While there were points in time where acting gigs were hard to come by, he is thankful for all of the opportunities he's received and he is looking forward to getting the chance to do more work in the future.
10. He Doesn't Like Roles That Perpetuate Stereotypes
As a Middle Eastern actor, Suhail is well aware of the fact that many of the roles in the entertainment industry portray his culture in a negative light. He told KRQE, "For the Middle Eastern actor, there's always like small roles and just one, one scene, and all like terrorist or something like that and I don't like, like, to do like this."