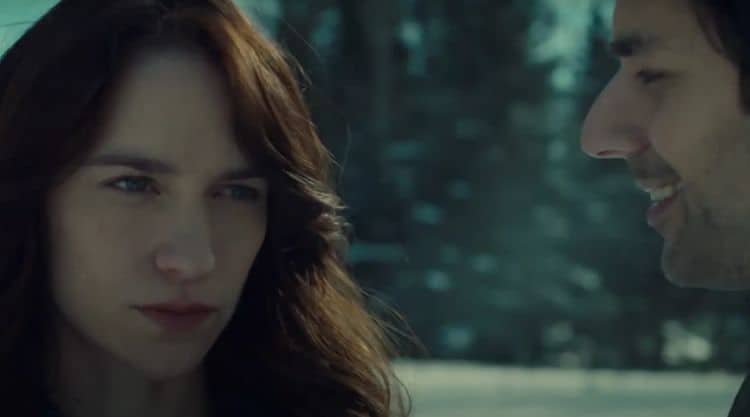 Maintaining a long career as an actress isn't easy, but Melanie Scorfano has managed to work regularly for nearly 20 years. Her versatility and work ethic have proven to be the secret sauce for success. Since making her debut in 2002, the multi-talented actress has been cast in dozens of roles. Each time she steps in front of the camera, she brings a presence that is impossible to forget. Melanie is best-known for her roles in Wynonna Earp and Letter Kenny. While she's been heavily focused on TV roles over the last few years, she's also got some interesting movie work coming up as well. Keep reading for 10 things you didn't know about Melanie Scorfano.
1. She's A Talented Photographer
If Melanie ever decides that she wants to walk away from acting, a career in photography could be waiting for her on the other side. Not only is Melanie incredibly talented when it comes to snapping the perfect moment, but she's also got some serious photo editing skills. She's been showing off some of her work during quarantine, and it's seriously impressive.
2. She Began Her Career As A Model
Most people know Melanie for her work as an actress, but she actually got her start as a model when she was just 13-years-old. Modeling is actually what opened the doors for her career in acting. Although she had a very successful modeling career, she is mainly focused on acting at this point.
3. She Supports The Black Lives Matter Movement
In light of recent protests all around the world in response to police brutality, many celebrities have spoken out to share their opinion on the issue. Recently, Melanie has posted on social media to show her support for the Black Lives Matter movement and she's also shared resources to educate people on what they can do to help.
4. Wynonna Earp Was Her First Lead Role
Melanie has had so many great roles over the years that it's almost impossible to believe that she'd never had a lead role until Wynonna Earp. However, that's the truth. While it may seem long overdue, it's still an accomplishment worth being proud of. The harsh reality is that lots of actors go through their entire careers without ever having a lead role.
5. She Speaks 3 Languages
Entertaining people isn't the only thing Melanie is good at. She is equally as impressive away from the camera as she is in front of it. Not only is she beautiful, but she's intelligent too. She has a natural talent for picking up languages. She is fluent in three languages: English, French, and Italian.
6. She Wanted To Be A Business Tycoon
Most kids spend a lot of time thinking about what they want to be when they grow up – if for no other reason than they're constantly being asked about it. When Melanie was a kid, being an actor wasn't anywhere on her list of things she wanted to be. Instead, she wanted to be a business tycoon and a singer. She also adds that she wanted to be an astronaut.
7. She's Traveled The World
People who love to travel will tell you what an incredible experience it is. Although there are plenty of ways to learn about other places and cultures, nothing compares to actually being there in person. Thanks to her career, Melanie has gotten to travel all over the world.
8. She Filmed Season 2 Of Wynonna Earp While Pregnant
For most actors, getting pregnant means having to take a break from work. However, Melanie decided that she was going to work through her pregnancy for as long as she possibly could. Melanie was pregnant while filming the second season of Wynonna Earp. She says, "I thought, at the very least, they would be miffed with me and at the very worst we wouldn't have a show. So, yeah, it was one of the most stressful times of my life."
9. She's Canadian
Melanie was born and raised in Ontario, Canada. In addition to her French-Canadian roots, she also has some Italian ancestry. She had a typical upbringing. Her father worked as an engineer and her mother worked for the government. She continues to live in Canada to this day.
10. She's All About Her Family
Some people are under the impression that it's impossible for a woman to have a thriving career and a happy/healthy family life. Melanie is proof that you can definitely have both – even though it isn't always easy. She is happily married and the proud mother of two children.
Tell us what's wrong with this post? How could we improve it? :)
Let us improve this post!