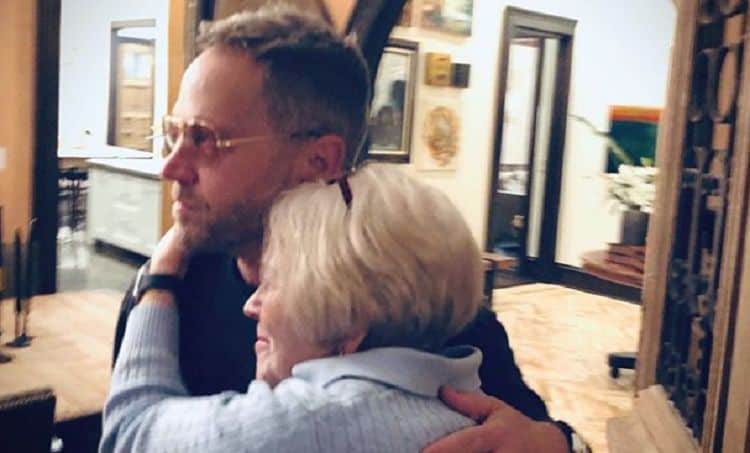 On October 25, the news broke that TobyMac's eldest son, Truett Foster McKeehan, had tragically died at the age of 21 years old. McKeehan passed away at a house in the 3000 block of Harlin Drive, close to Nashville. Paramedics were called after a friend found McKeehan unresponsive. At the time of writing, the cause of death is still unknown, although there is no suspicion of foul play. TobyMac, who was midway through a Canadian tour when he heard the news, has since issued a heartfelt statement remembering his son and praising his musical talent, calling him a "true artist". McKeehan, an aspiring rapper, had collaborated with his father on numerous occasions, most notably on the songs "Extreme Days," "Gotta Go," "LoudNClear" and "Hype Man." He was also the subject of Scar, a track released by TobyMac in October last year that chronicled how the pair's relationship had changed since McKeehan moved out of the family home. Here, we take a look a closer look at some of the key facts and events of TobyMac's life and career.
1. His first success was with DC Talk
In 1987, TobyMac hooked up with Michael Tait to form DC Talk. Their first release came in 1988 with the track, Christian Rhymes to a Rhythm. That same year, they completed their line up with the addition of Kevin Max Smith. Their debut album, DC Talk, was released in 1989, swiftly followed by Nu Thang (which certified gold), and Free at Last (which certified platinum). After their appearances on The Tonight Show with Jay Leno and The Arsenio Hall Show sent their star stratospheric, the band's next album, Jesus Freak, did well enough to certify multi-platinum. After several hugely successful tours and the final, platinum-selling album Supernatural, the band disbanded in 2001. Despite the hiatus, they've regrouped on several occasions, including on 2002's "Let's Roll", a song in memory of the terrorist attacks of September 11, 2001.
2. His debut solo album went to No. 1
If TobyMac had any concerns about whether he could succeed without his bandmates, the success of his debut solo album, Momentum, would have soon laid them to rest. As well as debuting at No. 1 on the Billboard Heatseekers chart, several of its tracks went on to be used in various TV shows, games, and films. "Yours", "Extreme Days", "Get This Party Started" and "Momentum" featured in the Xbox 360 video game Crackdown, for example, while "Get This Party Started" featured on the sci-fi TV show Roswell.
3. He's a multi-award winner
As well as being a platinum-selling artist, TobyMac is also an award-winning one. His list of accolades is too extensive to reel off in full, but among the most notable trophies sitting on his mantelpiece are seven Grammy Awards, 19 GMA Dove awards, and one AMA.
4. He's an author
In addition to his career as a chart-topping musician, TobyMac has also written several books. Jesus Freaks: DC Talk and The Voice of the Martyrs — Stories of Those Who Stood for Jesus, the Ultimate Jesus Freaks and Jesus Freaks: Revolutionaries: Stories of Revolutionaries Who Changed Their World: Fearing GOD, Not Man were both written alongside former DC Talk bandmates, Michael Tait and Kevin Max. Under God and Living Under God: Discovering Your Part in God's Plan were penned with Tait, while his latest, City on Our Knees, is a solo piece.
5. He's head of a record label
In 1994, TobyMac joined up with Todd Collins, and Joey Elwood to form the record label Gotee Records. It was originally conceived as a means to distribute Out of Eden's Lovin' the Day, after TobyMac and Collins, who both served as producers on the album, struggled to find a label to sign the act. The label has since gone on to sign up numerous acts, including Aaron Cole, Finding Favour, Hollyn, Ryan Stevenson, Cochren & Co., Jon Reddick, and Terrian.
6. He's been married since 1994
TobyMac and his wife Amanda have been married since 1994. Amanda is the Jamaican born daughter of Judy and Robert Levy of Jamaica Broilers (an agri-business with operations in Jamaica, Haiti & the United States of America). The couple has five children, Truett. September 4, 1998-October 23, 2019; twins Moses and Marlee, who the couple adopted in 2002; Leo, born on November 2, 2004; and Judah, born March 24, 2006.
7. He's inspired by Jamaican sounds
Thanks to his wife's influence, TobyMac has become well enough immersed in the sounds and culture of Jamaica to incorporate some of its influences into his albums — although he has no plans to ever record a reggae or dance hall album. "I wouldn't want to fake the funk," he told Jamaica Cleaner. " I love Jamaica, I love the styles of music it offers. I like the people from here to do that".
8. He's established a youth camp
In 2008, TobyMac helped establish Camp Electric, a Christian youth camp for kids who want to develop their musical skills. As well as teaching youngsters about performing skills and band dynamics, it offers them the chance to interact with some of the top Christian bands and artists of the day, such as Brian Scoggin (Casting Crowns), Toby Friesen (Jeremy Camp), Bernard Harris (Mandisa), Tim Rosenau, Rhett Nolan (NF), and Hollyn.
9. He's a multi-millionaire
Given the length of his career and the numerous successes he's enjoyed along its course, it'll probably come as little surprise to learn that TobyMac isn't short of a few dollars. According to Celebrity Net Worth, the artist is currently worth around $10 million.
10. He's sold more than 10 million albums
Between his solo efforts and his early career with DC Talk, TobyMac has sold more than 10 million albums. He's also managed to amass six No. 1 hit CHR singles, and become one of the artists with the most no 1 singles on Billboard's Christian Songs chart.