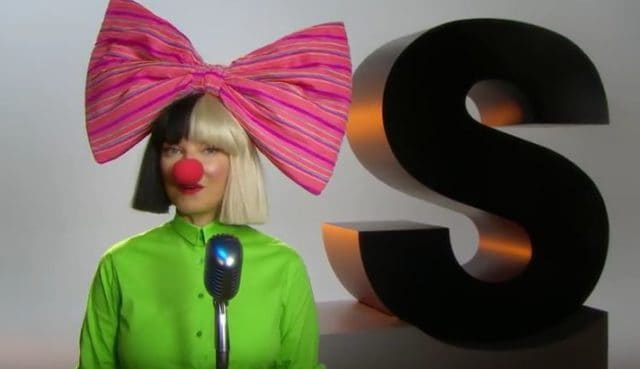 Sia is known just as much for her appearance as her singing. While you might normally see her with a wig that has bangs covering her face, on Sesame Street she went with a black and white wig only this time, no bangs. The reality is that if you want to see Sia's face all you have to do is a Google search. However, it's important to note this song on Sesame Street is her first major appearance without a mask on in years. Also, she's totally bringing back some Big Comfy Couch vibes with that nose on. Sia appeared on Ellen a while back and explained why she never shows her face on stage.
"We're pals, so I have seen what your face looks like, I know what you look like," host Ellen DeGeneres said to Sia. "But whenever you perform, you do not like to show your face, and I don't think people understand why." "Well, it's so that I can go to Target and buy a hose if I want to, and/or if I'm in need of a restroom and I can't find one, I could go by the side of the road," said Sia, adding, "and nobody would be following me with a camera trying to get 'the shot.'"
I guess she likes her privacy. Here's Sia without those trademark bangs.
Tell us what's wrong with this post? How could we improve it? :)
Let us improve this post!